| | |
| --- | --- |
| Key Account Management Master Class - 2 days | |
Event Details
Key Account Management is a key account management training course within TLSA's master class range.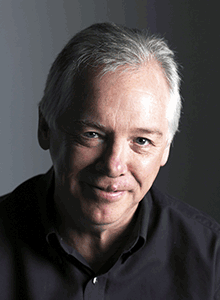 This course will help you deal with the opportunities and challenges of managing key accounts that: 
 Need a strategic approach to develop sustainable business partnerships

 Involves multiple stakeholders in the decision-making process

 Feature long, and often complex, sales cycles
Additionally, the master class provides the opportunity for you to share your challenges with Brett Lyons who leads all of our master class courses.
Brett has extensive sales leadership and key account management experience from first linemanager to senior executive roles in commercial practice and consultancy with SMEs and major corporates.
Who is the Managing Key Accounts master class for?
This master class is designed for business owners, business leaders, account managers and sales people who are responsible for managing high value, key account relationships. You may be making the move from salesperson to account manager, want to refresh your skills or explore how to do a better job. The Key Account Management master class gives you the opportunity to:
 Develop your key account management skills

 Build key account relationships which produce sustainable and ongoing sales

 Develop partnerships in which your key account customers and your business work to deliver mutually agreed business objectives
Dates
4-5 October 2016 London
Duration
This 2 day Key Account Management training course is supported by a pre-course assignment and post course project.
Fees
Fees are £895-00 per person ex-vat. This includes all materials lunch and refreshments on the course. Accommodation, travel and other subsistence costs are not included.
Venues
TLSA master classes are run in high quality hotels and conference centres in major cities with access to the motorway network, rail and flight links.
If you would like more information, then please call us on 0345 600 1556 or by email at sales@tlsa.co.uk.
What will you get out of this Key Account Management master class?
This Key Account Management course focuses on four key aspects of key account management:
 The Key Account Management Role: developing the skills and behaviours through with a Key Account Manager builds profitable business relationships

 Profiling & Planning: how to identify existing and potential customer relationships that will benefit from a key account management approach, then support this with a strategic account planning process which builds long-term, profitable relationships

 Influencing: how to influence and manage multiple stakeholders, from senior executives to shop floor, who play a part in the decision making process, recognising that the solutions you provide as a key account manager can be a catalyst for organisational change

 Key Account Structure: how to develop a structure that supports the needs of your business, integrating skills and behaviours that integrate value propositions, sales cycle management, account planning, communication and relationship development
What does this Key Account Management training course cover?
This Key Account Management training course features the following modules:
Day 1: (Open 10:00 a.m. - Close 6:00 p.m.)
The move from sales person to key account manager

 The skills and qualities of the key account manager

 Pre-course assignment review
Key Account Profiling and Planning
 Identifying existing and potential key accounts

 Developing a value proposition

 Strategic objectives

 The key account management process

 An introduction to account planning
Managing Stakeholder Relationships
 The role of stakeholders

 Developing executive relationships

 Stakeholder positions and views

 Aligning with supporters and managing blockers

 Managing organisational change

 Account planning – mapping an account
Key Account Management Simulation – Round 1
Evening Assignment (duration: 60 mins)
Day 2: (Open 9:00 a.m. - Close 5:30 p.m.)
Managing High Value and Long Term Sales Cycles
 Four steps to controlling the cycle

 Setting accurate business forecasts

 Needs, Decision Factors and Buying Motives

 Discussion documents and proposals

 Proposal dates, decision dates and live dates
Communication Strategy
 Aligning with the customer team

 Setting contact strategy

 Control and intervention

 Account Planning: developing strategy
Relationship Development
 Four stages of loyalty

 The relationship between loyalty and business performance

 Trust based relationships

 Communicating significance

 Account planning: developing strategy
Key Account Management Simulation - Round 2
Workshop Summary
Personal Post Course Project

- an assignment to help you activate the learning with relationships in the workplace with your key accounts and your team

Course Evaluation
What are the benefits for you?
Developing the skills, behaviours and confidence develop long term, profitable key account relationships

New skills and behaviours help you develop as a 'Trusted Business Partner' - an individual who is valued and respected by key account customers, who want to do business with them

The ability to create a key account management process that will deliver profitable results

The ability to influence stakeholder views in your favour and identify blockages that must be resolved

The capability to create account plans and build individual account strategies that engage customers in the customer and your business
What are the benefits for your organisation?
 Key Account Managers with the skills to manage and develop your most important customer relationships

 Deep and profitable relationships with your key accounts

 In-depth account plans, supported by a partnership approach that means you become a 'provider of choice' for your key accounts

 Communication strategies that ensure everyone understands what is happening with each key account, what is expected of each individual and department, and the importance of their contribution

 Colleagues who feel they are valued members of the Key Account Management Team
What is the structure of the Key Account Management master class?
A blended, experiential learning approach takes you through a structure that features:
 

Pre-course assignment: pre-reading and a personal assessment

 

Course:

a 2-day workshop. Managers complete syndicates, personal projects and case studies developing outputs that are easily integrated into day-to-day activity

 

Story-based computer simulation:

TLSA's unique 'Key Account Management' story-based computer simulation brings a concrete element to the learning. Working in teams, you process information, deal with multiple challenges and make management decisions through consensus in a fast-paced environment. This engaging learning method has a profound effect on knowledge retention over a sustained period of time and a dramatic impact on performance in the workplace

 

Post-course project:

a structured field project which will help you implement the content in your personal role

Certification: You will receive a TLSA certificate of attendance to confirm you have successfully completed the programme.
What materials will I leave with?
To help you activate new skills and knowledge into your personal role, you will leave the Key Account Management master class with:
Key Account Management manual: plus a complete set of PowerPoint slides on a USB. An invaluable reference guide and easy access to course material to use in your role
Key Account Planner: TLSA's unique planner that provides the foundation for building profitable relationships. The planner will help you:
Identify and profile your key accounts based on existing and potential business performance

Understand the strategy and needs of your key accounts

Create a value proposition for each key account

Build a stakeholder map and develop stakeholder strategy

Develop a communication strategy that aligns customer stakeholders with key people in your business

Set a strategy for relationship development

Develop an action plan for each key account



Plus you will leave the workshop with a plan for one of your accounts that will act as the blueprint for others.
Business Cycle Qualifier: this powerful aid will help you:
 Identify key actions to progress each business cycle

 Prepare accurate business forecasts covering sales value and timings

 Identify areas of personal strength and development
---
About the facilitator
Brett Lyons is an international leadership consultant who works with blue chip clients and SMEs to achieve their strategic goals.
Brett's career spans 35 years in sales and leadership. Current clients include:
| | | |
| --- | --- | --- |
| Financial Services | Manufacturing: Consumer | Professional Services |
| The RBS Group | Luxottica (RayBan, Oakley)  | ADAS (Environment) |
| Virgin Money | Devro PLC | Goodman Masson (Recruitment) |
| Lombard Asset Management | Cash Bases | The Economist (Publishing) |
|   | Aebi Schmidt |   |
|   | Ishida |   |
|   | Agility Logistics |   |
His real-world expertise in leadership, sales management and sales prepares and guides top teams to deliver long-term success for their organisations in a structured, focused way. Brett enjoys working with motivated leaders who aspire to develop and lead their teams to greater competitive advantage.
Working in the UK, Europe, the EMEA and the US, Brett works globally to bring real-world results to organisations in any industry sector. He has particular expertise in the banking, recruitment, capital goods and IT industry.
Brett is pragmatic, engaging and highly supportive of teams who are tasked with the challenge of bringing a shared vision to life.
Recognised as one of the UK's leading authorities in sales leadership, Brett will help you develop the skills to become a sales leader who inspires others to follow and be their best.
---
Participant Feedback
The comments below illustrate feedback from participants who have attended TLSA's Key Account Management programmes:
'I really enjoyed it. It's always great to get a group together, away from the day-to-day and discuss real and significant business challenges alongside some theory and external, thought-provoking content.'
'I really enjoyed it, thought-provoking, great to discuss customer experiences and plans with a wider group. Fun! I enjoyed the simulation.'
'Very useful and challenges us to think differently and approach situations in other ways.'
'Application of the content the best I have experienced.'
'There has definitely been a change in the approach to key accounts from the whole team. Individual responses have ranged from fully embracing the concepts and comprehensive account planning to more subtle changes in meeting preparation but there has been a definite shift in focus from a product based response methodology to a more proactive, planned, conceptual and business based approach.   We are now more engaged at more senior levels in many projects than we were and new projects are being better planned from the outset which will I hope shorten the sales cycles a little going forward. Being equipped with some of the tools we worked on has also made sales meetings and updates far more focussed and productive enabling us to shorten the time allocated for our weekly updates.'
---
FAQs
What is the refund policy?
Upon payment your place on TLSA's Key Account Management master class is secure. You can transfer your ticket into someone elses name or alter your details up until 5 days prior to the programme running. All cancellations must be confirmed in writing to TLSA at sales@tlsa.co.uk and an acknowledgement email will be sent in response. Please note any cancellations made after payment has been made, and your place on the progamme has been secured are charged at 100%. Should you book onto a subsequent programme after a cancellation you will receive a reduction of 15% to the cost of the programme.
Are there ID requirements or an age limit to enter the event?
Yes. 18+. Please bring proof of ID.
What are my transport/parking options getting to the event?
High quality training venue near to good public transport links.
What can/can't I bring to the event?
All training material will be supplied. However, you may wish to bring your own pen, notebook and laptop. Please note that photographing or recording the event is strictly prohibited.
Where can I contact the organiser with any questions?
You can contact our Customer Support Team by email at sales@tlsa.co.uk or by phone at 0345 600 1556
Is my registration/ticket transferrable?
Yes, however please inform us of the name of your replacement at least 5 working days before the course is due to run.
Can I update my registration information?
If you need to update your information you can do so via Eventbrite, or you can contact our Customer Support Team at sales@tlsa.co.uk who will be able to assist.
Do I have to bring my printed ticket to the event?
Yes, please bring your ticket to the event along with your ID.
The name on the registration/ticket doesn't match the attendee. Is that okay?
If you would like to transfer your ticket into another name then please contact our Customer Support Team at sales@tlsa.co.uk to confirm details, no later than 5 working days before the course is due to run. TLSA certificates of attendance are handed out to all attendees on the course. If TLSA are not made aware of any changes then unfortunately only attendees whose names are listed on the tickets will be allowed entry.
Save This Event
When & Where

London

London
United Kingdom


Organiser
TLSA International

Get expert training and consultancy in leadership, sales management and sales
For over 25 years we've been designing and delivering industry-leading leadership and sales training courses to transform organisations of all sizes. Our flexible and fully accredited blended learning solutions can be tailored to you, bringing long lasting results.
Our business simulations, eLearning courses and master classes add a new dimension to learning initiatives, making the learning stick and delivering dramatic and sustained improvements in performance. 
www.tlsasalestraining.com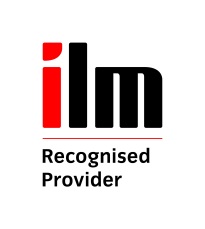 Key Account Management Master Class - 2 days