Event Details
Please note
Mindfulness at work 1st Annual conference
Brain based approaches to improving employee resilience and productivity
10th February 2012, Robinson College, Cambridge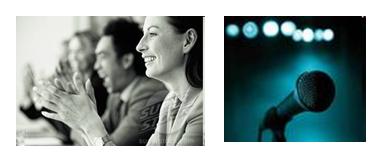 A conference for:  Business leaders, Execs, HR Managers,  Occupational Health professionals, Culture change consultants,  Executive coaches, Mindfulness teachers & specialists
Includes workshop strands for both corporate delegates & mindfulness coaches, teachers & specialists 
For detailed information on the conference schedule, speaker information and details of the venue click here to visit the conference web pages 
Please note: from the 7th December 2011 till the 5th January 2012 we have no staff available to issue invoices.  We therefore cannot accept any booking via invoice in this period.  As less than 25 tickets remain, delegates are advised to secure tickets via PayPal or credit card.  We are happy to issue an invoice or receipt retrospectively.  Sorry for any inconvenience this may cause.
Why should I attend?
More and more businesses are being asked to do more for less. Many organisations are reducing staff numbers, whilst expecting the remaining staff to provide the same or a better level of service. A new way of thinking and working is needed.
Mindfulness is gaining popularity in Leadership development and executive coaching. This may be due in part to the large volume of research and neuroscience findings that support its use. 
Many leading forward thinking public & private sector organisations such as Transport for London, Google, Toyota & Starbucks are already using mindfulness to help them meet the demands of the 21st century workplace. Mindfulness can help individuals learn to manage their own minds, which can improve workplace resilience, focus and concentration, leading to improved performance and productivity.


Find out from leading experts how mindfulness could help you and your organisation improve productivity & resilience

What is mindfulness?
Mindfulness is a translation of a word that simply means awareness.  Its direct, intuitive knowing of what you are doing while you are doing it.  It's a knowing what's going on inside your mind and body, and what's going on in the outside world as well. Most of the time our attention is not where we intended it to be. Our attention is hijacked by our thoughts and emotions, by our concerns, by our worries for the future, and our regrets for the past.  Mindful awareness is about learning to pay attention, in the present moment, and without judgement. It's like training a muscle - training attention to be where you want it to be[1].
Click here to find out more about mindfulness

What's included?
All Keynotes & a choice of workshops
Refreshments throughout the day & lunch
Opportunities for networking
Conference handbook which includes case studies, recent relevant research, and recommended reading
Keynotes on:
The challenges of the C21 workplace: Juliet Adams

Mindfulness:psychological theories and research findings : Prof Mark Williams
Neuroscience of mindfulness & recent workplace findings: Dr Shaninda Nataraja
The mindful workplace: Michael Chaskalson

Neuroscience, leadership & humour - From losing it to mindfulness: Ruby Wax

Choice of workshops*:
Graham Lee: Leading in times of change - new theories and approaches to leadership

Dr Patrizia Collard: An experiential introduction to mindfulness
Sally Muir: Improving employee resilience and productivity - the potential projects approach
Ruth Passman: Mindfulness & the NHS - impact on employee resilience & performance
Chris Samsa: Neuro-leadership - your brain at work

Richard Latham:Learning mindfulness online in the workplace
Margaret Chapman: Beyond EI- Incorporating mindfulness into "EQ" coaching
Dr Timothy Sahaja Davis: Improving the way we work by using Mindfulness based conversations
Jane Brendgen: Bringing MBSR into the workplace - exploring theory and practice

Dr Tamara Russell

:

The neuroscience of emotional resilience

Gladeana McMahon & Patrizia Collard: Mindfulness based cognitive coaching (MBCC) at work

Shamash Alidina:

The business case for mindfulness
* Please note: some of the workshops & speakers are still being finalised.  The workshops and speakers may be subject to change
Speakers include*:

Professor Mark Williams: World thought leader in the field of mindfulness.  Professor of Clinical Psychology at the University of Oxford and Wellcome Trust Principal Research Fellow. Co-creator of mindfulness based cognitive therapy (MBCT). Mark was the founder of the University of Wales Centre for Mindfulness Research and Practice.  He is a well respected author and international speaker.


Michael Chaskalson: Michael is a mindfulness in the workplace specialist who draws on the latest scientific research, including studies in the field of brain science.  He has published six books on mindfulness and related themes.  His new book, The mindful workplace, has just been published.


Dr Shanida Nataraja: Shanida is a neuroscientist and the author of "The blissful brain", a book which provides the scientific explanation of how practices such as mindfulness work, and how their use can optimise the performance of our brain, our state of health and well being.  She is an international speaker, as well as being the Editorial and scientific director of AXON Communications.


Ruby Wax:  Ruby has been training under Prof Mark Williams at Oxford as part of her MSc in Mindfulness Based Cognitive Therapy (MBCT).  She works with leaders applying  neuroscience to leadership "with a sense of humour and bought down to earth".

Margaret Chapman: Margaret is a psychologist and researcher who has published and presented internationally on coaching for "EQ", resilience and mindfulness.  She is the author of The Emotional Intelligence Pocketbook; on the editorial board of Coaching at Work and on the Board of Trustees for the Oxford Mindfulness Centre.

Gladeana McMahon: Gladeana is a leading author and speaker, combining academic vigour with down to earth communication skills.  She works with politicians, celebrities and senior business people.  She is the UK chair of the Association for Coaching, and co-creator of cognitive behavioural coaching and mindfulness based cognitive coaching.

Dr Patrizia Collard: Patrizia is a senior psychology lecturer at the University of East London, and a highly experienced mindfulness teacher.  In 2009, she organised a ground breaking neuroscience & mindfulness conference in London.  She teaches clinicians, managers and leaders mindfulness techniques.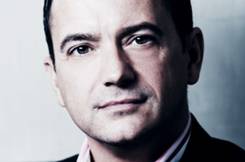 Chris Samsa: Chris is a Positive Psychologist and Director of the NeuroLeadership Group and visiting lecturer on the Masters and Applied Positive Psychology programme at UEL.  He works with organisationsin the area of behavioural change, combining a positive approach with the latest findings from neuroscience to help clients improve the quality of their thinking and achieve sustainable results in record time.

Ruth Passman: Senior Health Policy Adviser, Department of Health.
Her portfolio includes the development and implementation of regional health strategy and the support and co-ordination of health input to regional partnerships. Ruth has acted at Director and Chief Executive level, establishing and leading organisations and renewal programmes.

Jane Brendgen:  Jane works in the field of organisational and personal development, delivering individual and team coaching & workshops.  She works with organisations such as the Discovery Channel, GroupM, News International, Channel 4, Channel 5, The Walt Disney Company and MediaCom.


Dr Tamara Russell: Tamara is a mindfulness consultant advising organisations on how they can incorporate mindfulness training into the workplace in order to improve staff well being and resilience.  She is involved in researching the neuroanatomy of mindfulness

Graham Lee: Leadership development specialist & coach & CIPD author. Graham specialises in helping leaders change the way they think about themselves and to translate insights into enduring shifts in performance.

Richard Latham: is MD of Wellmind Media, a developer of online health intervention programmes. In 2010 he produced Be Mindful Online, an online course for learning and practicing mindfulness. This new intervention is proving to be highly effective for both with individuals and corporate clients, and is the subject of a research study.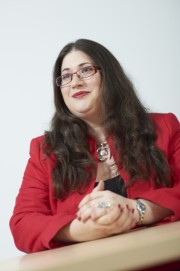 Juliet Adams: Juliet has a special interest in brain based approaches to workplace productivity.  She is a well known advocate of L&D as a strategic business driver, and is strongly focussed on achieving tangible business outcomes.  Juliet is Webmaster for Mindfulnet.org, an online mindfulness resource centre, and the driving force behind this conference.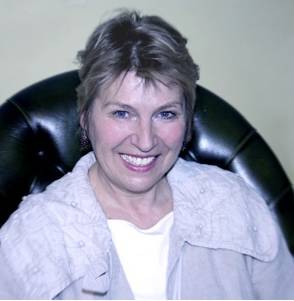 Sally Muir: Sally is a Senior Trainer in Workplace Mindfulness with The Potential Project, UK. She is an experienced corporate trainer in behavioural and interpersonal development, cross-cultural awareness, and diversity. Sally has been practicing, exploring and teaching Mindfulness in a variety of forms for over 21 years.  She has a practical and engaging style and has broadcast on BBC radio with Professor Anthony Clare, Woman's Hour and Education Matters in relation to her work.
Also speaking:
For more information on the speakers click here

When & Where
Grange Road


CB3 9AN Cambridge




United Kingdom



Friday, February 10, 2012 from 8:30 AM to 5:00 PM (GMT)
Add to my calendar