Piranesi, Fantasy and Excess - Public Lecture Series

Monday, 10 March 2014 at 18:00

-

Monday, 19 May 2014 at 19:30 (GMT)
Event Details
Piranesi, Fantasy and Excess Public Lecture Series 2014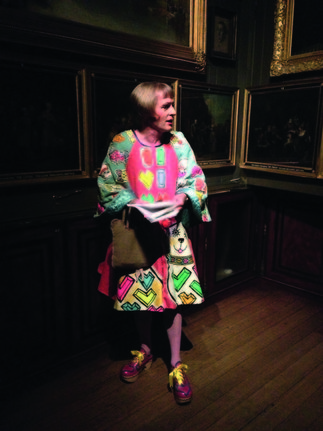 Design, replication and materiality are three of the themes explored in the Soane's forthcoming exhibition Piranesi, Fantasy and Excess, 7 March – 31 May 2014, which has been organised with Factum Arte, Madrid. As part of our programme of events, three panel discussions, involving architects, designers, artists and academics, will look at how different disciplines approach these issues and what they might tell us about architectural and design practice in the past and how it has evolved today.   
Visualising Design Ideas - 10 March 2014
Taking Piranesi's prints and Sir John Soane's architectural drawings and models as a point of historical reference, this discussion will look at how contemporary architects and designers utilise various production methods and strategies in the design process.
Speakers:
Michele de Lucchi, architect and designer
Ross Lovegrove architect and designer
Adam Lowe, Director of Factum Arte, Madrid
Chair: Abraham Thomas, Director, Sir John Soane's Museum
Using Objects as Evidence of Themselves - 18 March 2014
How should material expressions of design be interpreted? How does an object inform us of its cultural or historical point of origin? This discussion will focus on the different approaches used to analyse an object's design.
Speakers:

Jerry Brotton, academic
Lisa Jardine, academic
Grayson Perry, artist
Chair: Abraham Thomas, Director, Sir John Soane's Museum
Casts, Copies and the Dissemination of Design Ideas - 19 May 2014
Sir John Soane used plaster casts along with 1:1 scale architectural fragments as important teaching tools within his Museum. What potential does the process of copying offer today's designers? How can we intelligently and creatively deal with intellectual property issues? Join us as we examine how "the copy" has been used to recycle and blend ideas from the past, and the intriguing possibilities offered by contemporary technologies.
Speakers:
Adriano Aymonino, academic
Simon Fujiwara, artist
Sam Jacob, architect, writer and curator
Chair: Abraham Thomas, Director, Sir John Soane's Museum
All discussions will begin at 6pm and take place at the Royal College of Surgeons, 35-43 Lincoln's Inn Fields, London, WC2A 3PE
For more information on the exhibition please visit: 
http://www.soane.org/exhibitions/diverse-maniere-piranesi-as-designer-21-february-24-may-2014
When & Where


Royal College of Surgeons
35-43 Lincoln's Inn Fields

WC2A 3PE London
United Kingdom
Monday, 10 March 2014 at 18:00

-

Monday, 19 May 2014 at 19:30 (GMT)
Add to my calendar
Organiser
Sir John Soane's Museum
Soane was born in 1753, the son of a bricklayer, and died after a long and distinguished career, in 1837. Soane worked in the offices of George Dance (from 1768 to 1772) and Henry Holland (from 1772 to 1778), before establishing his own architectural practice.
John Soane studied architecture at the Royal Academy of Arts, London and won the Academy's highest accolade, a three-year Travelling Scholarship. The Grand Tour changed his life forever. 
Soane designed this house to live in, but also as a setting for his antiquities and his works of art. Here you will discover Egyptian antiquities, fragments of Greek and Roman architecture and friezes, cinerary urns, sarcophagus reliefs, and plaster casts, cork architectural models, classical bronzes, terracottas, vases and mosaics. 
After the death of his wife (1815), he lived here alone, constantly adding to and rearranging his collections. Having been deeply disappointed by the conduct of his two sons, one of whom survived him, he determined to establish the house as a museum to which 'amateurs and students' should have access.  Soane left his house and collections as a gift to the nation, through an act of parliament.  When you enter, you will be transported back to 1837, the year Soane died.