Premier Property Networking Club - London Canary Wharf

Thursday, 30 April 2015 from 18:30 to 21:30 (BST)
Event Details
Premier Property Networking Club- Canary Wharf
Welcome to Premier Property Networking Club, the Number One Property Networking Club in the Centre of Canary Wharf. If you are serious about being successful, want the life of your dreams, and want to help others along the way this event is for you.We meet at the Hilton Hotel- Canary Wharf on the 4th Tuesday of every month. Find out about our Next Premier Club Expert Speaker Here: www.PremierPropertyNetworkingClub.co.uk
Our Next Premier Club Event & Speaker:
***Thursday 30th April 2015***
Speaker:
Kam Dovedi; UK's Leading Property Expert
"

How You Can Boost Your Property Profit in 2015

"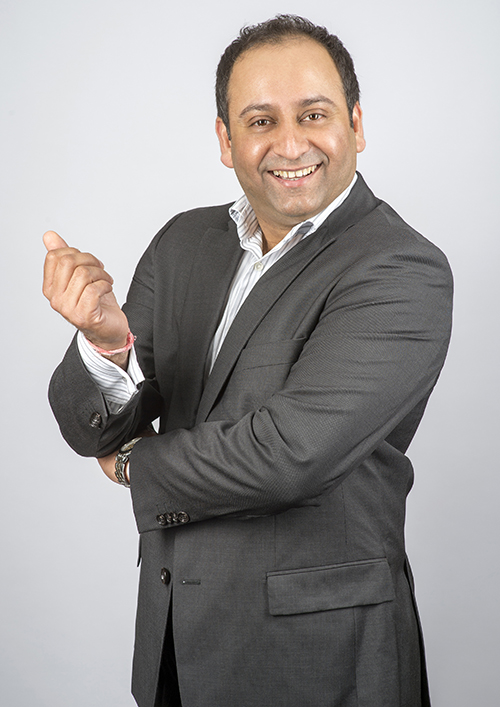 Kam will show you regardless of knowledge, regardless of time and regardless of experience, how you can have a successful, healthy and cash flowing property portfolio.
Kam will be revealing the Proven strategies that you can implement in 2015 in order to succeed further in property.
You will learn through real life case studies of strategies that Kam Dovedi has himself implemented successfully, so that you can model the blue print for success and achieve the same results.
Whether you are looking at acquiring your first investment property, or your tenth, the information Kam Dovedi will share with you, will make you Huge profits in 2015.
Kam will be sharing with you the draw backs and benefits for each strategy, so that you can make the decision of what is best suited to you. 
About Kam Dovedi:
Kam Dovedi is a highly respected UK leading property expert. Kam has been investing for over 25 years and has built up a significant Multi Million Pound property portfolio resulting in financial freedom. Kam is an extremely dedicated, knowledgeable and experienced Property Specialist primarily focusing on the buy to let sector.
His Passion for property is infectious and has allowed him to give back. Kam has been invited to speak on dozens of stages nationally, has mentored over 100 successful property investors and is also the founder of Premier Portfolio Builder, one of the fastest growing property portfolio building companies specifically in the South East of England.
Kam is also the author of Boost your pension and income, the smart investors guide to creating a profitable property portfolio; a book that has been praised by many UK leading property experts.
He also has over two decades of experience in Business Organisation and Development, and is the Managing Director of an Import, Export and Distribution Business with excellent processes and systems in place which he now implements in his property business.
Due to this Kam is able to help people at all levels to create wealth through property as an investment vehicle.
By attending the Premier Property Networking Club event on the 4th Tuesday of every month you Can:
About the Premier Property Networking Club
The Premier Property Networking Club was formed so that like minded people, people like you who have that burning desire to be successful, people like you who strive to reach their dreams can come together in an environment to learn from and network with some of the best professionals in property in the UK and world wide. is an informative, educational, pleasant and friendly event in the centre of Canary Wharf in one of the worlds best hotels, the Hilton Hotel. 
The Premier Property Networking Club  is a chance to celebrate your successes while learning to be more successful, is a chance to learn from experts while you implement, and a chance to make the life of your dreams a reality. 
How is the Premier Property Networking Club Unique, Compared to Other Property Networking Events?
Networking is really important in property and so we would encourage you to go to as many different property networking events as you can to find out which are best suited to your personal requirements. However, We believe that the Premier Property Networking Club is different from other purely networking events for the following reasons:
What is the Format of the Evening?
We open for networking at 6pm, this allows you to register, get a seat and begin to network with others at the event. The Formal Seminars then begin at 7pm.  Some Members simply come along for the chances to network with others, as you are able to rub shoulders with successful individuals and JV opportunities are available. There is no *event close* time, where we will begin to usher everyone out, we have hired the Hilton Hotel Conference room, for many hours after the event, so that you can network and ask any further questions that may need to be answered. Also you will be able to browse the products and services available to accelerate your property journey. 
Do I Need to Book a Place to Attend?
For you to attend this networking club, We encourage you to book in advance, as it guarantees you a definite seat, as we have a limited availability of tickets, due to Hotel Logistics. To book a ticket, Click Here. Also, by booking in at least 24 hours in advance we enter you in to a prize draw, where a winner is selected every month. You Will Also receive confirmation that you have booked your seat and are able to attend this event.
The 7 Premier Property Networking Club Principles
Why is Property Networking Important?
Property Networking is a major factor which determines how successful You are in Property Investment. By attending Property Networking Events, Like the Premier Property Networking Club You will begin to network and meet new people. These People You meet may later go on to help You when You have Property questions, they may become part or Your core Property team or they may even go on to become Your clients for Your Property Business. 


This is why Networking is important, and especially in Property, as there are many ways in which You can become Financially Free. As well as this, Property Networking Events allow You to learn from others. This applies especially to the Premier Property Networking Club as We Believe Property Education is very important, so our property networking guest speakers deliver value to You each Month.


Another reason why Property Networking events are important is because of the environment. Here at the Premier Property networking Club, You will be surrounded by people You can learn from, and in an environment away from work. However, we also believe that Networking events must be situated in the right venue, which is why we are holding this event for You at the Hilton Hotel, in the Centre of Canary Wharf London. 
Do you have questions about Premier Property Networking Club - London Canary Wharf?
Contact Kam Dovedi
Save This Event
When & Where


HILTON LONDON CANARY WHARF HOTEL
SOUTH QUAY, MARSH WALL
CANARY WHARF

E14 9SH London
United Kingdom
Thursday, 30 April 2015 from 18:30 to 21:30 (BST)
Add to my calendar