Presenting & Public Speaking with Mojo (Trainer: Andrew Thorp)

Monday, 31 October 2011 from 10:00 to 16:30 (GMT)

Manchester, United Kingdom
Event Details
Presenting & Public Speaking with Mojo (Trainer: Andrew Thorp)

Ask someone about presenting skills and they'll often say, "Oh, I don't really do presentations." But of course you're presenting all the time – it just that it doesn't always feel like it. You might not be stood in front of a seated audience with a PowerPoint screen behind you, but you're presenting yourself and your ideas on a regular basis (in a meeting, in conversation at a networking event/over dinner/at the pub, over the telephone).
In a way they're all forms of storytelling, and good storytellers tend to be good persuaders. But it's not an easy thing to do (rather like comedy), so it's essential you're armed with the best possible material for the job AND the skills to deliver it in way that wins people over.
Sample Content
• Why storytelling is influence in disguise
• How to prepare effectively for a presentation
• Getting in the right mental zone
• Why vocal delivery and body language matters
• Involving your audience
• Managing status and improving your performance
• Using PowerPoint and props
Key Outcomes
• Do yourself justice when you're in a position to pitch your proposition
• Higher sales conversion rates
• Create more opportunities to pitch to potential buyers
• Gain in confidence as a communicator
• Build influence and draw people to you.
Who this can help
Leaders
Galavanise the workforce around a common purpose and vision. This is the direction we're heading – can you help us get there? Deliver a strong message to the marketplace. Create confidence and certainty.
Business Development Managers/Sales People
Deliver a more memorable explanation of your product or service when it matters. People buy you (the messenger) more readily too. Create chatter and build a following. Generate the WOW factor during interpersonal moments of truth.
Internal influencers (e.g. line managers)
Improved ability to persuade and influence the behaviour of others. Getting 'buy-in' and enhanced motivation/performance from your team.
Marketing Professionals
Develop a brand that's more distinctive and personalised. Stand out from your rivals. Build a library of anecdotal material (see Story Clubs).
The broader workforce
See the impact of Story Clubs. More engagement, motivation, cross-departmental cooperation, creative thinking, improved generic communication skills.
What makes it 'mojo'?
At MojoLife, we deliver 2 types of training in this area: above the line skills and below the line skills. Above the line means the things that are easy to spot when they're not right:
• Too much information on the screen
• Poor vocal delivery or body language
• Inadequate preparation of the room
• Confusing or irrelevant content
You can't ignore these things, but to focus only on these 'mechanical' techniques can result in a presentation which is polished, but unmoving. This is what we mean by 'below the line' skills – an ability to make your audience feel something; to take them on an emotional journey. Placing too much emphasis on conscious techniques is sometimes referred to as an outside-in approach, and can place too much pressure on a presenter (they're concentrating on the position of their hands or how they're saying the words).
Our aim is to help clients become authentic storytellers. Instead of mechanical techniques being the focus of their attention, we want them to complement the delivery of their message – achieving an effective inside-out performance.

How to book
Select the ticket from above and your payment option (online payment or cheque). - To pay by cheque click on 'Show payment options' below the green button.

Related Programmes & Themes
When & Where


The MojoLife Learning Hub
3rd Floor
64 Bridge Street

Manchester
M3 3BN
United Kingdom
Monday, 31 October 2011 from 10:00 to 16:30 (GMT)
Add to my calendar
Organiser
MojoLife - Event facilitated by Andrew Thorp
MojoLife is an innovative training company and communications consultancy working internationally and based in Manchester UK. We specialise in helping businesses to build their brand and develop leadership, communication and influencing skills. Our approach applies the use of storytelling and other arts in business. We provide coaching, training and other services for individuals (business owners, leaders, managers) and teams (business development, marketing and sales teams). We work with start ups, SMEs and larger organisations in all sectors. Find out more about the work we do, our clients and innovative ideas  at www.mojoyourbusiness.com
More mojo, more opportunities, more business…
Contact us to discuss your needs and arrange an initial consultation.
E: info@mojoyourbusiness.com T: +(44)(0)161 820 4752

Find out more at http://www.mojoyourbusiness.com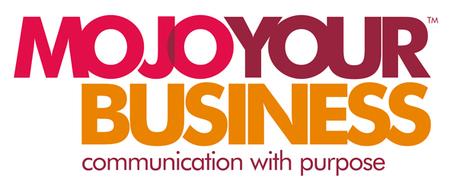 Mojo Your Business, School of Mojo and Speakeasy Groups are all Trademarks of MojoLife Ltd. MojoLife is a Registered Trademark.