Psychologists Protection Society Trust AGM & CPD Event - Edinburgh 2016

Friday, 23 September 2016 from 17:00 to 21:30 (BST)
Event Details
The Psychologists Protection Society Trust is pleased to announce two CPD events which will be held before and after our AGM on the Evening of Friday 23rd September 2016 at the Edinburgh Training and Conference, 16 St Mary's Street, Edinburgh, EH1 1SU. These will be hosted by our special guest speakers – Dr Dawn Devereux and Dr James Hawkins.
Schedule
17.00 - 17.15 Registration & Welcome (Tea & Coffee)
1st Continuing Professional Development Event
 17.15 - 18.15 CPD Event
Managing the erotic transference: preventing escalation and avoiding harm - Dr Dawn Devereux.
Annual & General Meeting
 18.15 - 19.45 Psychologists Protection Society Trust AGM
 19.45 - 20.15 Networking Break with Refreshments
2nd Continuing Professional Development Event
 20.15 - 21.15 CPD Event
Therapist Drift? black heresy or red herring? – Dr James Hawkins.
21.15 Finish
PPS Members are invited to watch the AGM & CPD events online (Free of Charge) or join us at the event in Edinburgh (Free of Charge).
This event is for PPS members only. Non Members can sign up to watch online only here.
Managing the erotic transference: preventing escalation and avoiding harm (17:15-18:15)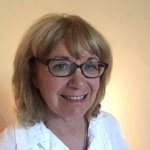 Over the last six years the Clinic for Boundaries Studies has assisted over 300 people who feel they have been harmed by psychotherapy, and so has built up considerable expertise in this area.  In the course of our work it has become apparent that idealising and erotic transferences play a significant part in more than half the enquiries we receive.  We believe that the profession has failed to recognise the real harm that can ensue when such transferences are mismanaged, and, as a result, many practitioners act in ways that unwittingly contribute to adverse transference reactions.  This talk will focus on these actions and will suggest how such transferences might be contained.  Whilst we believe that adverse transferences are uncommon when they are dealt with appropriately, we are also aware that there is a small group of clients who will develop an adverse reaction, and feel harmed, despite the practitioner practicing appropriately.  I will discuss how such clients might be identified at assessment so that alternative forms of treatment can be suggested. 
Dr Dawn Devereux is Director of Public Support at The Clinic for Boundaries Studies and has responsibility for running services for people who feel they have been harmed by psychotherapy. She leads the mediation and supported dialogue service and is passionate about assisting practitioners to work in ways that reduce the risk of harm.  She originally trained as a psychoanalytic psychotherapist and won the British Journal of Psychotherapy essay competition for her final training paper on enactment. She has a Master of Clinical Science degree and PhD in psychotherapy and ethics.  She has written chapters for various books on harm in professional relationships, including the Royal College of Psychiatrists book  "The Abuse of the Doctor-Patient Relationship".  In recent years she has been engaged in a research project to determine and categorise therapist actions that cause harm.  This research has been accepted (subject to revision) by the journal Psychotherapy Research and will be published in due course.
Therapist drift: black heresy or red herring? (20:15 - 21:15)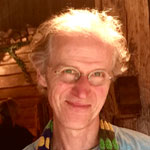 Meta-analysis shows that medical doctors tend to become less effective the longer they are in practice (Choudhry et al, 2005), and further systematic review highlights how poor physicians are at recognising their own suboptimal performance (Davis et al, 2006).  But do these same worrying findings apply to psychotherapists?  Some authors argue that they do (Waller et al, 2016) - however, in this lecture, data will be presented suggesting that therapist drift is of little consequence in psychotherapy.  This lack of association between adherence to technique and outcome is actually part of a much bigger and more concerning picture - psychological training, supervision and clinical experience all seem inadequate at improving therapist outcome.  This talk looks at emerging research suggesting ways of addressing this disturbing situation.
Dr James Hawkins has worked as a medical doctor and as an accredited cognitive therapist. He trained too in emotion-focused therapy, interpersonal psychotherapy, problem solving and psychosexual medicine. He has been a lecturer on the South of Scotland CBT postgraduate training course, taught seminars for GP's on depression treatment and served on a Scottish Intercollegiate Guidelines Network working party to develop anxiety treatment guidelines for Scottish health professionals. He has also chaired the clinical advisory group for AoD, Scotland's main depression charity and acted as reviewer for papers on stress in the British Medical Journal.  He produces a regular newsletter that overviews emerging research in psychotherapy - see www.goodmedicine.org.uk for more details.
When & Where

Edinburgh Training and Conference Venue
St Mary's Street
EH1 1SU Edinburgh
United Kingdom


Friday, 23 September 2016 from 17:00 to 21:30 (BST)
Add to my calendar
Organiser
Psychologists Protection Society
Psychologists Protection Society Trust AGM & CPD Event - Edinburgh 2016