Timber Frame Building Fires

Friday, 23 September 2016 from 10:00 to 16:00 (BST)
Event Details
EVENT OVERVIEW
Timber Frame Building Fires
With reports that timber frame housing is on the increase; are concerns about multistorey post construction fires justified?
The fire precautions and risks associated with timber frame buildings under construction are generally accepted. What does often spark heated debate is the performance of post construction timber frame building fires.
Such 'in service' building fires are rare but last summer saw two fires which generated further debate. KentOnline reported in July 2015 that five homes were destroyed and a total of 30 affected in a huge blaze in Canterbury city centre and the Manchester Evening News reported in June 2015 on a fire which had spread through a large part of an apartment building in Wigan.
This event aims to set aside the lobbying and marketing and to get behind the print and broadcast media stories to identify truth and fact. Our speakers and the subsequent debate will facilitate awareness, foster professionalism and increase knowledge so that, amongst others, fire and rescue services, fire risk assessors and fire engineers can make informed decisions with regards to the characteristics of in service timber frame buildings and their performance during a fire. 
THE VENUE
Hindlip Hall, Worcester
The event is being held at Hindlip Hall a Grade II listed building and the headquarters of West Mercia Police since 1967. The hall and its grounds are steeped in history dating back to before 1575. The Hall played a significant role in the Gunpowder Plot of 1605. It is conveniently located just off Juntion 6 of the M5.
KEY SPEAKERS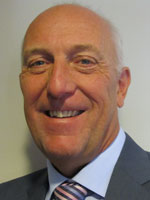 Neil Gibbins QFSM NDipM FIFireE
IFE Chief Executive Officer and Company Secretary
SUBJECT- The recent history of timber frame building fires
Immediate Past President of the IFE, Neil was Deputy Chief Fire Officer for Devon and Somerset Fire and Rescue Service until June 2013 and he was also the national lead for fire protection for the UK Chief Fire Officers Association from 2007 to 2013.
Prior to that Neil chaired the working group that prepared UK fire services to implement the Regulatory Reform (Fire Safety) Order 2005, which lead to him working with UK Government and other key stakeholders through the "Regulators Excellence Forum".
He was founding chair of the cross sector Timber Frame Working Group, bringing together key partners to drive down the risk from fire in timber frame structures.
In the role of Project Director, Neil helped shape the first voluntary combination of UK fire services, creating the UK's largest non-metropolitan service, having over 2200 staff and 85 stations.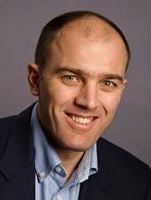 Andrew Minson
MPA The Concrete Centre and British Precast, Executive Director
SUBJECT - Traditionally constructed buildings and their performance during fire
Andrew is chartered both as a civil and structural engineer and joined The Concrete Centre in 2004 as head of structural engineering following 10 years with ARUP.
He now leads the industry work to enable and equip the construction industry to efficiently and sustainably use concrete and masonry.  He also has responsibility for British Precast and the Modern Masonry Alliance.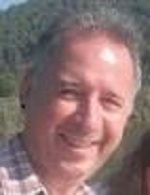 Martin Milner MSc CEng MIStructE MICE
Director, Milner Associates.
An Engineering consultancy specialising in light frame construction and factory assembled building techniques and the current technical consultants for the Structural Timber Association.
SUBJECT - Changes to the timber construction industry since the Timber Frame 2000 Project (TF2000)
Martin was involved in the ground breaking test and research building project TF2000, where the rules and approach to the disproportionate collapse of timber structures evolved.
Martin is a member of the BSI committee for timber structures working on the European Code development. He also works with NHBC and LABC on technical aspects relating to timber structures. He has been involved in off-site construction for many years and his most recent work has focused on the fire robustness of timber structures.
Martin is the author of the STA guidance for separating distances during construction, work endorsed by the HSE, and has been a contributing author for publications from BRE and BM TRADA. He also writes articles for the Institution of Structural Engineers, TRADA and the Structural Timber Magazine.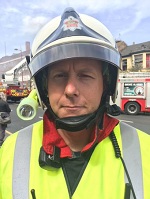 Simon Hardiman
Group Commander, Head of Fire Safety, West Midlands Fire Service
SUBJECT - The Willenhall Road Fire, Wolverhampton, August 2012
Simon is a Group Commander with West Midlands Fire Service and the Head of Fire Safety. Simon was the incident commander in August 2012 when a fire occurred a completed timber framed multistorey residential building on Willenhall Road in Wolverhampton.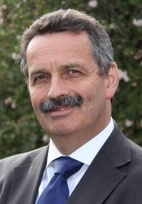 Mike Burroughs MSc MA BSc(Hons) FIFireE MIAAI ACIEA
Associate, Fire Investigations UK
SUBJECT - Recent timber frame building fires; did they perform as expected?
After enjoying a career of over 30 years Mike left Devon and Somerset Fire and Rescue Service in 2015. He is now a forensic fire investigator and fire consultant, he is an advisor to the Structural Timber Association.
He has been a member of the Chief Fire Officers Association Structural Timber Working Group since 2010 and has also sat on the CFOA Fire Engineering and Technical Standards and High Risk Social Housing Groups.  
Mike has delivered a presentation to the All Party Parliamentary Fire Safety and Rescue Group at the House of Lords and presented academic papers to the Sixth International Symposium on Human Behaviour in Fire and the 14th Interflam Conference.  Interflam is the premier fire science and engineering conference in the world, held in the UK every 3 years and attracting over 300 fire scientists, engineers and practitioners from over 30 countries.
Mike is Vice President of the South Western Branch of the Institution of Fire Engineers.
QUESTION TIME - The key debate
Following the presentations all speakers will form a panel and take part in a 'Question Time' style debate taking questions from the audience.
Tom Lennon, Principal Consultant Fire Safety from BRE will join the panel which will be chaired by Jonathan Herrick, Vice President of the IFE Midlands Branch
GETTING TO THE EVENT 
Directions to the event are contained on the webpage of West Mercia Police
PARKING - please report to the gatehouse upon arrival at the venue for parking and site instructions. Car sharing is advised, especially in poor weather conditions when overspill parking may be limited.
REFRESHMENTS - A deli lunch will be provided and a selection of drinks will be available throughout the day. There is also an on site restaurant where additional or alternative refreshments can be purchased.

When & Where

Hindlip Hall Police Headquarters
A4538 Pershore Lane
WR3 8SP Worcester
United Kingdom


Friday, 23 September 2016 from 10:00 to 16:00 (BST)
Add to my calendar
Organiser
The Institution of Fire Engineers - Midlands Branch UK
The IFE Midlands Branch represents the areas of Warwickshire, West Midlands, Herefordshire, Shropshire, Staffordshire and Worcestershire. The Branch is actively looking for volunteers.
The IFE is a registered charity working for societal benefit. Founded in 1918.
Timber Frame Building Fires