Looks like this event has already ended.
Explore the events happening around you, or organize your very own event.
Event Details
Details
Context
Health Care in the UK is facing many issues, especially related to the lack of standardization of data infrastructures, and from the increased demands of an aging population. In the future, systems thus need to be created in a way that are much more patient centric, and which allow for patients to be cared for in a holistic way. A key element of this is that they must be scaleable, robust and secure. This event aims to present some of the research and best practice around next generation health care infrastructures, and how they could be used to bring benefits to all the stakeholders involved.
Spanning two days, visitors are invited to attend either day one, day two, or both days.
The symposium is organised by Edinburgh Napier University and Sitekit, and supported by BCS Health Scotland, and Brocade.
Aim and Scope of Symposium
The aim of this event is on outline the future of e-Health, and the key areas covered include:

Next Generation e-Health Infrastructures, which are scaleable, robust and secure.
Patient Centric Approaches.
Body-area networks.
Security Infrastructures for Health Care, and cross-domain information sharing.
Assisted Living Infrastructures and their links to formal health care.
Integration of Primary and Secondary Health Care with Assisted Living.
Sensor infrastructures, patient identification, and assisted living.
Creation of collaborative infrastructures and knowledge exchange.
Venue
The Symposium will be on the Craiglockhart Campus, Edinburgh Napier University.
Outline Programme
The current programme is being finalised, and will be updated soon. It will include some of the key innovators from around the World, along with the official launch of the cloud4health e-Health Platform. Speakers include:
Professor Bill Buchanan, Dr Lu Fan, Owen Lo, Dr Elias Ekonomou and Christoph Thuemmler, Edinburgh Napier University
Professor Calum MacRae, MacRae Labs, Harvard Medical School
Professor Mahmood Adil, National QIPP Adviser, DoH
George Crooks, NHS 24
Paul Thomas, Strategy Consultant, Microsoft
Campbell Grant, Managing Director, Sitekit

Scott Johnstone, CEO, Scottish Lifesciences Association

John Innes, Selex Galileo

Jason Broadbent, Brocade
This event is CPD approved by the Royal College of Physicians for 6 points.
Day One
Session 1
9:00-9:15

Welcome & Introduction

Professor Bill Buchanan, Edinburgh Napier University & Campbell Grant, Sitekit Solutions Ltd

9:15-10:00

Cloud4Health - Edinburgh Napier University/Microsoft/HoIP

Professor Bill Buchanan, Edinburgh Napier University

The cloud4health platform focuses on creating a next generation infrastructure which aims to integrate assisted living with primary and secondary health care, in order to reduce patient risks. This presentation outlines how it integrates assisted living, with primary and secondary healthcare, in order that data can be used within all the phases of the health care treatment. This then creates a completely integrated environment for the capture, storage and delivery of clinical services, to create an integrated approach to patient care.

10:00-10:30

Empowering Individuals

Alex Stobart, Mydex

Cloud based services can then be enabled by delivering applications and services built on top of personal data under the control and management of the individual. The individual ( citizen ; patient ; citizen ; consumer ) is the only ethical point of integration. The individual is then an active participant in their personal information sharing, for all aspects of their lives. Mydex's focus is on empowering the individual and enabling them with the means to capture, manage and control their personal information in all forms and permission its use and share it electronically within a framework of trust.

10:30-11:00

The Passport to Sustainability in Healthcare

Robert Stewart, Director of Finance & Technology, NHS 24

For those working in the public sector the cries of crisis in services brought about by lack of finance, increasing demand and demographic changes are simply business as usual. The environment is an opportunity, not a threat but unfortunately we sometimes cannot see the solution when it is right in front of us. Scotland has a proven track record in the delivery of telehealth and telecare services. This will be explored and thinking for successful future service offerings shared.

11:00-11:30

QIPP: Transforming the NHS

Professor Mahmood Adil, Department of Health

11:30-12:00

Coffee & Networking
Session 2
12:00-12:30

Innovation Through Virtualization

Jason Broadbent, Brocade

Today's modern IT infrastructure is complex and made up of multiple locations including home and remote workers, fixed desktops, Virtual desktops, physical and virtual servers and for most organizations location independent, using a combination of your own distributed network resources, outsourced providers for hosted services and mobile devices including corporate mobile and Bring Your Own Device. Brocade consolidates all of these technologies across public and private Cloud environments creating simplified infrastructure where everything in your Network intelligently connects users wherever they may be and whatever device they are using, we then we combine them with all the many forms of applications you are using. Making businesses run on top of this fully distributed "Cloud" infrastructure is what Brocade is all about"

12:30-13:00

Integrating Genomics with eHealth for P4 Medicine

Professor Calum MacRae, Harvard Medical School

The basic concepts of P4 Medicine imply substantial changes in the scale of virtually every activity in biomedicine from diagnosis to drug discovery. In the last decade, advances in personalized medicine have been driven largely by the success and promise of genetics and genomics, but eHealth is rapidly gaining momentum. The integration of these two approaches around human biology and behavior will be a major challenge for P4 Medicine, but is likely to be critical for its success. Understanding the strengths and weaknesses of genetics as a predictive tool is instructive across eHealth innovation from the implementation of the eHR through to personal sensors and motivation tools. Potential models for the complementary integration of current and future genomic and eHealth technologies will be outlined.

13:00-14:00

Lunch
Session 3
 14:00-14:30

P4 Medicine & P4 Digital

Dr Steven Doddsworth, Highlands and Islands Enterprise

A unique combination of global trends and drivers dictates that healthcare will change to become more predictive, preventative, personalised and participatory. This talk will explore the combined role of digital technology and genomics in shaping the future of healthcare.

14:30-15:00

Clinical & Patient Experience of Telemonitoring

Janet Hanley, The Telescot Programme

The TeleSCOT research programme focuses on the role of community based telemonitoring in a range long term conditions. It is responsible for a number of randomised controlled trials and other studies. As well as providing condition specific outcome data, the team have investigated patient and professional experience in using different systems. The recurring themes from these studies will be presented as a basis for discussion about future development.

15:00-15:30

A Wearable Sensing Approach to Persistent Physiological Monitoring

John Innes, Selex Galileo

As well as developing robust, secure and adaptable network architectures to support e-health, there is a need for improvements in the data collection and processing methods used for patient and assisted living monitoring to deliver the improvements in patient care that the promise of e-health offers. This presentation provides an overview of an on-going development programme aimed at producing a range of wearable multifunction sensors capable of providing high quality data and information on the physiological status of an individual. This sensor concept is designed to be applicable across many aspects of medicine and assisted living and into the realms of performance monitoring.

15:30-16:00

E-Health Solutions for Musculoskeletal Physiotherapy

Kirsten Lord, The Edinburgh Physiotherapy Centre

Increasingly, people turn to the internet as a first port of call when experiencing pain or physical problems, growing the demand for easy to access health information which is safe, personalised, responsive and human. This change in patient behaviour is driving the integration of technology and e-Health solutions into mainstream service provision. Based on a web platform, PhysioMedics has developed the PhysioWizard ® for low back pain. This system distils the complexity of the physiotherapy questioning process into a simple to follow pathway, enabling the user to discover the possible conditions they suffer and learn specific self management advice and exercise strategies.

16:00-16:15

Coffee & Networking
Session 4
16:15-16:45

eHealth for Safer Maternity Care

Professor Jason Gardosi, NHS Perinatal Institute Director

It is an established fact that most adverse outcomes in maternity care are potentially avoidable. eHealth allows us to rise to this challenge in several ways, including digital pen technology to capture perinatal data, and web based, intuitive applications such as the Perinatal Episode Electronic Record, individually customisable charts for assessing fetal growth, and standardised clinical outcome reviews to ensure that substandard care is identified and lessons are learnt. A subtle yet highly significant aditional benefit of eHealth is that it engenders increased openess and transparency within health services.

16:45-17:15

Trust Framework for Assisted Living

Paul Thomas, Microsoft

Government is making clearer than ever statements about "digital by default" and this must apply to health and social care services if we are to see the efficiency gains that are now routine for a broad range of commercial and public services. But trust remains a major barrier to adoption for services that require a higher level of assurance of identities as well as requiring privacy and consent. This session brings some of the latest thinking from key government and industry players about trust frameworks that will facilitate online health and social care services.

17:15-17:45

Growing Digital Healthcare in Scotland

Scott Johnstone & Campbell Grant, Scottish Lifesciences Association

17:45-18:00

Summary & Close

Campbell Grant, Sitekit Solutions Ltd

18:00-18:30

Drinks Reception

18:30-20:30

Networking Dinner
Day Two
Session 1
9:30-10:00

Welcome: Sitekit & Partners - Collaborative Projects

Campbell Grant, Sitekit Solutions Ltd

10:00-10:30

Healthcare Social Marketing Using Broadcast Media

Jonnie Turpie & Andrew Chitty, Maverick TV & Illumina Digital 

10:30-11:00

Technical Overview: Cloud4Health - Edinburgh Napier University/Microsoft/HoIP

Dr Lu Fan, Edinburgh Napier University

The cloud4health platform focuses on creating a next generation infrastructure which aims to integrate assisted living with primary and secondary health care, in order to reduce patient risks. This presentation outlines how it integrates assisted living, with primary and secondary healthcare, in order that data can be used within all the phases of the health care treatment. This then creates a completely integrated environment for the capture, storage and delivery of clinical services, to create an integrated approach to patient care.

11:00-11:30

Coffee & Networking
Session 2
11:30-12:00

Introducing the ePCHR

Daniel Moulin, Sitekit Solutions Ltd

12:00-12:30

A Paediatrician's View of the ePCHR

Dr David Low - NCL for Paediatrics and Child Health

The expectations of the digital generation together with the advances in information technology have resulted in the the desire to develop an electronic version - the ePCHR. This could potentially make the PCHR more responsive to health developments or different client groups, have increased availability at the point of care and increase accessibility for families for health promotion materials and messages; data collected once at the point of care could also be more easily shared. These advantages should improve parental and professional engagement and resultant health outcomes. There are, however, considerable challenges to achieving this vision.

12:30-13:00

Digital Pens in Healthcare

Claire Brookes, Portsmouth Hospitals NHS Trust

South Central Strategic Health Authority (SHA) funded the community digital pen pilot project following proof of concept March 2009. The digital pen project concept has won both National and International awards. The project also has at its heart the DH concept of "Enter once use many times".

The digital pen concept utilises blue tooth technology to provide a seamless integration between the contemporaneous documentation of midwives in all areas of the services and all locations. The concept supported the claim that the data would be inputted both in written text and electronically in real time, thus capturing community midwifery activity, which is currently captured retrospectively, in a non-patient specific manner. This would support the requirement to capture the Maternity Minimum Dataset which supports the 2013/14 Pathway Tariff Payment mechanism.

The concept has been proven and once fully integrated will be of a significant benefit to mothers, staff and the Trust as a leader in mobile integrated technology.

The service is currently in shadow count for new tariff and the newly created multiple episode of care form has been piloted successfully and will enable the service to provide activity data for submission to commissioners and support Maternity specific CQUIN's and Key Performance Indicators (KPIs).

Pathway Improvement; the digital pen project will provide a seamless process from booking with the maternity services to the partner organizations such as GP's, Health Visitors, Children's Centre's also including Social Care, Early Intervention, Safeguarding Children & Adults and Substance Misuse team.
Safety; the Pathway improvement would provide immediate referral by email to all partner services and provide activity data, CQINN data, KPI's and PbR Pathway tariff.
Mitigation of Information Governance breaches due to encryption level of data due to real time data transfer to partner agencies.
Reduction in storage of paper notes as held electronically and copies can be culled after 3 years as electronic version will be kept for 30 years. The electronic version is readily available to provide to parties on request in the case of litigation at a reduce cost.
Statutory & Mandatory reporting, for example commissioners, Secondary Users System and External reports to Public Health and other partner organizations.
Targets: the service is required to submit data to support the following KPIs:

Discharge data relayed to GP with 24hrs of discharge
Health visitor referral before 28 weeks of pregnancy
Breastfeeding initiation
12+ 6 weeks booking
Smoking cessation
CNST
National antenatal screening returns
Newborn Initial Physical Exam (NIPE) completed within 72hrs of birth

Research; the availability of electronic data allows for reports to be provided through Business Objects which provides data for training doctors in areas such as caesarian, third & fourth degree tears, shoulder dystocia and post partum haemorrhage to name a few examples.
Work in partnership with the researh team to provide data for activity, demographics etc

Other objectives are not limited to but include:

NHS baby number
Link community with the hospital maternity unit
Link community midwives with pathology services
Link maternity with primary care
Registrar of births and deaths, and child health records, Winchester

13:00-14:00

Lunch
Session 3
14:00-14:30

Developing Digital Health Systems for Patient Care

Tim Benson, Abies Ltd

Thirty years ago the challenges in health informatics were user acceptability, the cost of disk space and lack of suitable coding schemes. Today the challenges are more to do with interoperability, information governance and monitoring outcomes. Progress has been frustratingly slow. I will seek to demonstrate that these problems are not essentially technical, but have much to do with the short-term survival strategies pursued by suppliers and hospitals, which have favoured lock-in over openness. We will not achieve patient-centric computing without some sort of regulator, with financial incentives and penalties, to ensure a level playing field.

14:30-15:30

HealthVault Platform: Technical Overview

Andy Payne, Microsoft

15:30-16:00

eHealth Market Overview

Jens Dommel, Microsoft (Germany)

16:00-16:10

Summary & Close

Dan Moulin, Sitekit Solutions Ltd
Speakers
Paul Th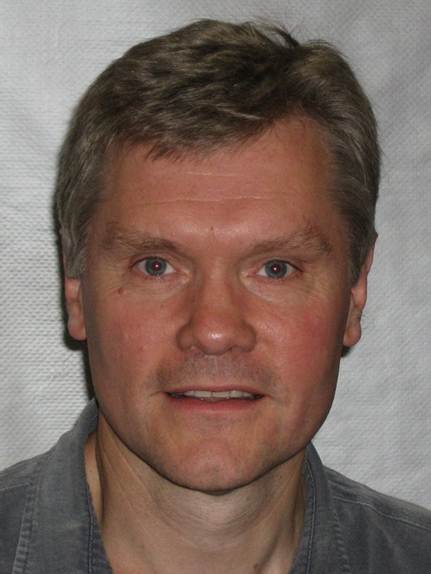 omas is a Strategy Consultant in the Enterprise Strategy practice at Microsoft UK, leading Microsoft's engagement with Technology Strategy Board (TSB) projects that include the Assisted Living Innovation Platform, Trusted Services and a European project focusing on the technologies that can help to address social isolation of the elderly. He has been with Microsoft for 10 years and in previous engagements has led projects in aerospace and defence focusing on the use of the internet for secure collaboration. In his Strategy Consulting engagements, Paul utilizes the services and resources of the Microsoft Technology Centre (MTC) – a collaborative environment that provides access to innovative technologies and the expertise to rapidly build solutions that meet specific user needs. The MTC approach advocates collaborative engagement with users throughout the development process and provides the opportunity to explore new and innovative technological approaches to business and societal challenges. Prior to Microsoft, Paul worked in NHS IT for 13 years as a programmer, project manager and services manager.

Dr. Calum MacRae is a geneticist, developmental biologist and cardiologist at Brigham and Women's Hospital and Harvard Medical School. He is also an Associate Member of the Broad Institute of Harvard and MIT and a Principal Faculty Member of the Harvard Stem Cell Institute. His research is focused on understanding the fundamental mechanisms of common cardiovascular disease using human studies and complementary studies of high-throughput biology in the zebrafish. Through identifying the very earliest stages of disease biology it is hoped to understand the factors that determine disparate outcomes and to develop novel diagnostics and novel therapeutics. His clinical interests include eHealth innovation in the diagnosis and management of inherited heart disease as well as cardiac involvement in systemic diseases.

Professor Mahmood Adil, DCH, CerHEcon, DipHInformatics, MHSM, FRCP, FFPH, Dip IoD, National QIPP (Quality, Innovation, Productivity, Prevention) Advisor, Department of Health (England), Mahmood has 22 years of clinical, public health and management experience and has delivered on senior leadership positions in the NHS and USA. Currently national quality and efficiency advisor, with a remit to develop effective engagement between clinicians and finance managers to deal with the £20 billion QIPP challenge, by improving efficiency without compromising quality and safety in the NHS. He has postgraduate qualifications in medicine, public health, economics, management and health informatics, with expertise in service innovations and outcome measurements. He is a Visiting Professor at the Manchester Business School, an alumnus of the Harvard Kennedy School (USA) and Prime Minister's Top Management Programme (UK), member of the UK Institute of Directors (IoD) and certified improvement advisor from the Institute of Healthcare Improvement (Boston). www.linkedin.com/in/mahmoodadil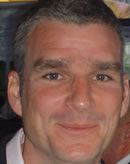 Jason Broadbent is Head of Systems Engineering at Brocade. Jason is a senior member of the Brocade technical team and has worked for the Brocade since 1996. Jason has worked within the Healthcare sector for past 15 years, where he has been responsible for developing large networks supporting PACs, EPR, and N3, real time monitoring, asset tracking and security, data, traditional voice and VoIP solutions, secure wireless solutions and security solutions.Within the NHS Jason has designed and delivered high volume Brocade data centre solutions for The Royal Free Hospital NHS Trust, The Rotherham Hospitals NHS Foundation Trust and the Hywel DDA Health Board in Wales and is our leading expert in Brocade Virtual Cluster Switching (VCS) Ethernet Fabric technology an enabler for Cloud Based solutions and key component in delivering Next Generation network infrastructure within the Healthcare sector.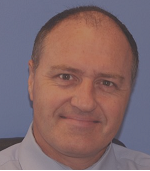 Campbell Grant is founder and CEO of the Sitekit Group. Sitekit Health Ltd is driving improved citizen engagement in healthcare in the UK. As the market leading provider of public web portals to NHS organisations with over 60 PCT, Trusts and Clinical Commissioning Groups now using its Sitekit CMS portal software, Sitekit is in a unique position to deliver next generation patient-centric ehealth solutions. Campbell founded the company in 1989 on his native Isle of Skye and has led its growth to 25 staff and leadership in its chosen market niche. Sitekit is highly innovative and research focussed, sponsoring two PhD research projects in ehealth with Stirling University and is co-founder of the Health Web Science SIG, part of the Web Science initiative. Sitekit is a partner in three TSB funded research programmes in ehealth including CADI2 and was recently selected by Microsoft to build a new electronic personal child health record (ePCHR) application on its HealthVault platform. Campbell is a director of the Scottish Intellectual Assets Centre and chair of the new Scottish Life Sciences Association - Digital Health SIG. Outside work, Campbell's passion is family and community. He has a great love of his native island, and does all he can to progress its economy and youth through his work with schools and sports.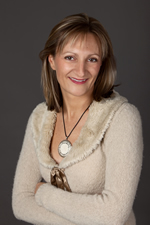 Kirsten Lord qualified in physiotherapy in 1989 and founded The Physiotherapy Centre in 1992, now an established business operating in three locations in both Edinburgh & Glasgow. She and her team have developed the intellectual property (IP) for a system of 'Internet Physiotherapy', to positively influence health, and reach into the homes and lifestyles of the public. They have attracted the attention of a prominent health authority and are working together with Professor Christoph Thuemmler to validate their IP for use in international E-Health markets.
Dr Janet Hanley has a background in nursing and is a Principle Research Fellow at Edinburgh Napier University and an R&D manager in NHS Lothian. She leads the qualitative research arm of the Telescot Programme which has been running since 2008 and is the largest clinical telemonitoring research programme in Scotland.
Organising Team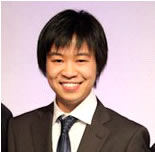 Owen Lo is a PhD research student at Edinburgh Napier University. His current research involves looking at techniques for the simulation of patient data for evaluation of e-Health services along with further research into applying computational techniques for classifying patient risk models.Owen holds a BEng (First Class Hons) degree in Computer Networks and Distributed systems and was awarded the class award during the 2010 Graduation Ceremony at Edinburgh Napier University. Furthermore, he was awarded Lumison Prize at the Young Software Engineer of the Year 2010 Awards on his research in evaluating intrusion detection systems.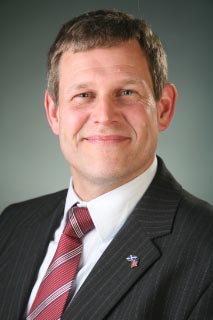 Christoph Thuemmler studied Medicine, Political Science and Educational Science at Heidelberg University and the State University of New York at Stony Brook, NY, USA. He earned his doctoral degree with a work on cerebral hemodynamics before completing specialist training in General Medicine, Care of the Elderly and Emergency Medicine. Christoph has worked in the German and UK healthcare systems for 20 years as a Consultant and GP. Over the last 10 years he has developed an interest in E-Health with a focus on smart devices, virtualisation and cloud computing. Christoph is Professor of E-health at Edinburgh Napier University and has been involved in research on national and international level and work for the European Commission. Christoph also serves on the British Medical Association's Scottish Medical Academic Staff Committee.
Elias Ekonomou is a research associate at Edinburgh Napier University. He is currently working on a scalable patient-centric health care application framework, integrating formal and informal health care domains, using cloud-based infrastructures (a collaboration of Edinburgh Napier University, Microsoft and HoIP.) Elias has a strong interest in Information Security, evident by his previous work and his doctoral degree on this topic. His current research focuses on not only the secure integration of health systems in the cloud, but also on increasing privacy, usability, governance and human trust on such systems.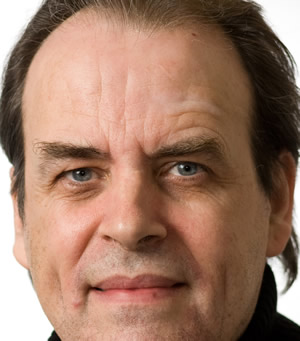 Bill Buchanan is a Professor in the School of Computing at Edinburgh Napier University, and a Fellow of the BCS and the IET. He currently leads the Centre for Distributed Computing, Networks, and Security, and works in the areas of security, next generation user interfaces, Web-based infrastructures, e-Crime, intrusion detection systems, digital forensics, e-Health, mobile computing, agent-based systems, and simulation. Bill has one of the most extensive academic sites in the World, and is involved in many areas of novel research and teaching in computing. He has published over 27 academic books, and over 130 academic research papers, along with awards for excellence in knowledge transfer, and for teaching, such as winning at the I ♥ my Tutor Awards (Student voted), Edinburgh Napier University, 2011, and has supervised many award winning student projects.
Contact details are: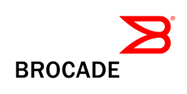 When & Where
219 Colinton Road
, Eh141DJ


Thursday, May 17, 2012 at 9:00 AM

-

Friday, May 18, 2012 at 6:00 PM (BST)
Add to my calendar