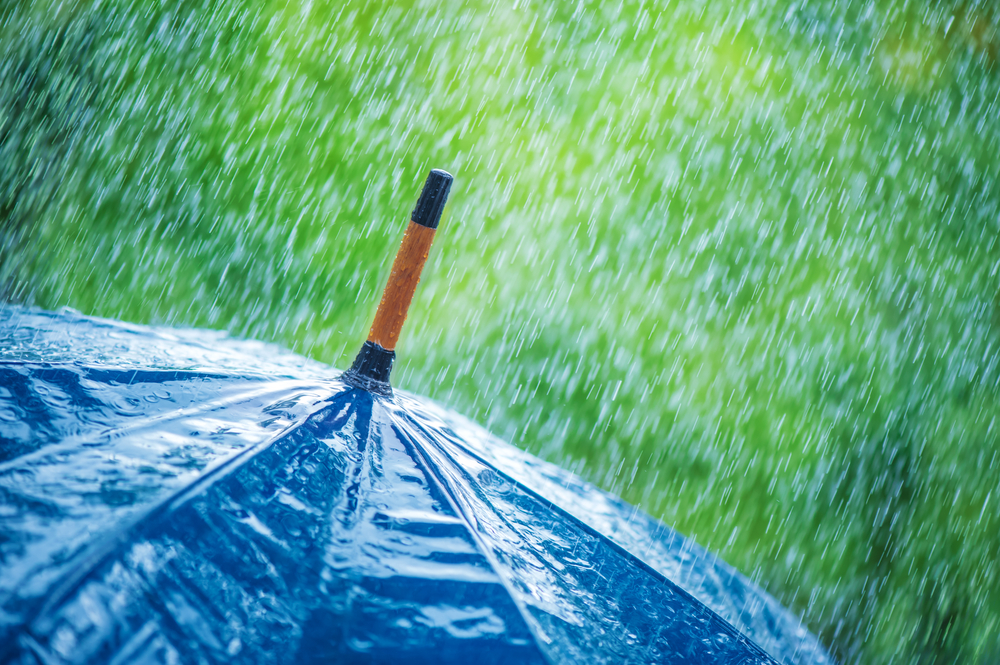 5 Things That Go Wrong at Events (and How to Stop them)
Sometimes, no matter how well organised or planned an event is, things go wrong. Whether it's technology that lets you down, or simple human error, these things just happen from time to time.
The solution is to be aware of what can go wrong (the obvious things, at least) and to make a contingency plan in case they do.
Here we list the top 5 things that frequently go wrong at events and what action you can take in order to mitigate them.
Participant dropouts
Disaster! Your keynote speaker, headline band or special guest has failed to turn up. Maybe their plane is delayed, they're ill or have just let you down at the last minute. Whatever the excuse, you have a room full of attendees waiting to see them and nothing to show them. What are you going to do?
The key here is to a) get as much notice as possible from the participant that they can't make it and b) already have a back up in mind. Insert a clause in the contract stating you need to be notified at least 24-hours in advance if the participant has any doubt that they might not be able to attend – that way, if they're starting to feel unwell, they should let you know.
In terms of getting them to the venue on time, ask for confirmation of their travel plans and ensure there is ample time between their scheduled arrival and slot on stage. Ask the participant to keep you updated throughout their journey so you can be sure there are no delays.
Have your back up guest primed and ready – obviously, it should be someone who has availability on the day and can easily access the event location. Work closely with your speaker bureau/entertainment agency to have someone waiting in the wings or select another, existing participant at the event who can cover for them.
Related: 10 stories of events gone wrong and lessons learned
No one shows up!
There's only one thing worse than the entertainment not showing up and that's a poor turn out on the day. The thought of a vast room, with just a few people milling aimlessly about is enough to give most event organisers the heebie-jeebies.
'No shows' are a particular problem for free events, where people are not motivated to attend by the financial 'investment' they have made. For this reason, it's a good idea to make a charge for tickets, even if you decide to donate all of the proceeds to charity. Requiring attendees to make a financial commitment will dramatically cut the amount of no shows.
However, even when people have paid for their tickets there will still be a certain number who can't make it on the day. For this reason, it's safe to assume a 20% drop out rate and either oversell or create a stand-by list, depending on the nature of your event and venue.
For smaller events, where every head counts, don't forget to send out a communication to your attendees close to the event date, reminding them of all the details and asking them to let you know if they now can't make it.
Related: 10 simple things eventprofs still get wrong
Technology failure
We've all been there; the speaker's microphone won't work, the video presentation won't play or the internet has gone down at a vital moment. It's embarrassing and can make your event look unprofessional.
Firstly, you need a solid AV partner working with you at the venue, in whom you can put your trust. Secondly, you need a rehearsal.
Be sure to leave time for a run through with your speakers or other entertainment. Find out if they expect to leave the stage and walk around, or if they plan to ask the audience for a show of hands. Raising the house lights or quickly adapting a follow spot or cameras is not a quick switch.
Don't stream presentations from the internet – that's just asking for trouble. Request hard files from all speakers and state in advance which formats are compatible. If you're planning a live link with another location and are reliant on connectivity, chose a venue with both the required capacity and experience in this type of event.
Don't neglect to trial all laptops, A/V systems and projectors that will be used and have your speakers operate them while they run through their speeches. Is the room dark enough to view the projections? Will delegates at the back be able to see/hear properly? Will the roving mics suffer interference at any locations in the room? What about when the event is in full swing – will the sound be drowned out, or conversely, impinge on neighbouring activities? Test, test, test and you have the best chances of avoiding technical glitches.
Related: Fatal errors to avoid when organising events
Unexpected weather
If you're planning an outdoor event, especially in the UK, it's vital to have a wet weather plan. Wherever possible, it's best to have a back up, indoor location. For a school fete, this could be the option to move activities from the playing field to the school hall. For a music festival, concert or show, it's having the reassurance of a marquee, even if it will push up costs.
If it is really not possible within your budget then at the very least have sufficient waterproof coverings for any technical equipment and ensure your team is mobilised to deploy them should the heavens open.
When choosing furniture and décor for your event, go for weather-proof options – wipe-down plastic seating, for example. Avoid cushions that will soak up the rain and anything that could be easily blown away, like flimsy paper banners.
To minimise attendee discomfort should the weather do the unexpected, prepare some provisions such as disposable rain macs and umbrellas for rain, and fans, water bottles and sunscreen for sun. Your guests will greatly appreciate these little touches.
Related: 5 weather-proof venues for spring/summer events
Epic queues
Nothing says badly organised more than long queues. Although us British might be good at it, waiting in long queues is not something event attendees really want to be doing – and shouldn't have to.
Whether it's event access points, the toilets or the catering, you need to work on your planning to make sure the facilities provided will be adequate for the number of people attending.
It can be hard to anticipate demand at the outset of planning your event, but using a good, online event registration system, like Eventbrite will let you keep track of ticket sales.
Knowing exactly how many people are coming, and raising revenue through ticket sales in advance, will give you the opportunity to scale up operations and make sure you have enough on-site staff to cope with the numbers.
Eventbrite also offer a smooth, quick and reliable entry management system (Neon) that both you and your delegates can use on your phone, tablet (and even your smart watch) which will help get everyone through the door quickly.
Conclusion
These scenarios are common, but they needn't be. Being aware of the things that can go wrong gives you an opportunity to put in place measures to make sure that they either don't go wrong, or if they do, that they don't negatively impact the experience of your attendees!
 What else commonly goes wrong at events? Share your experiences below!