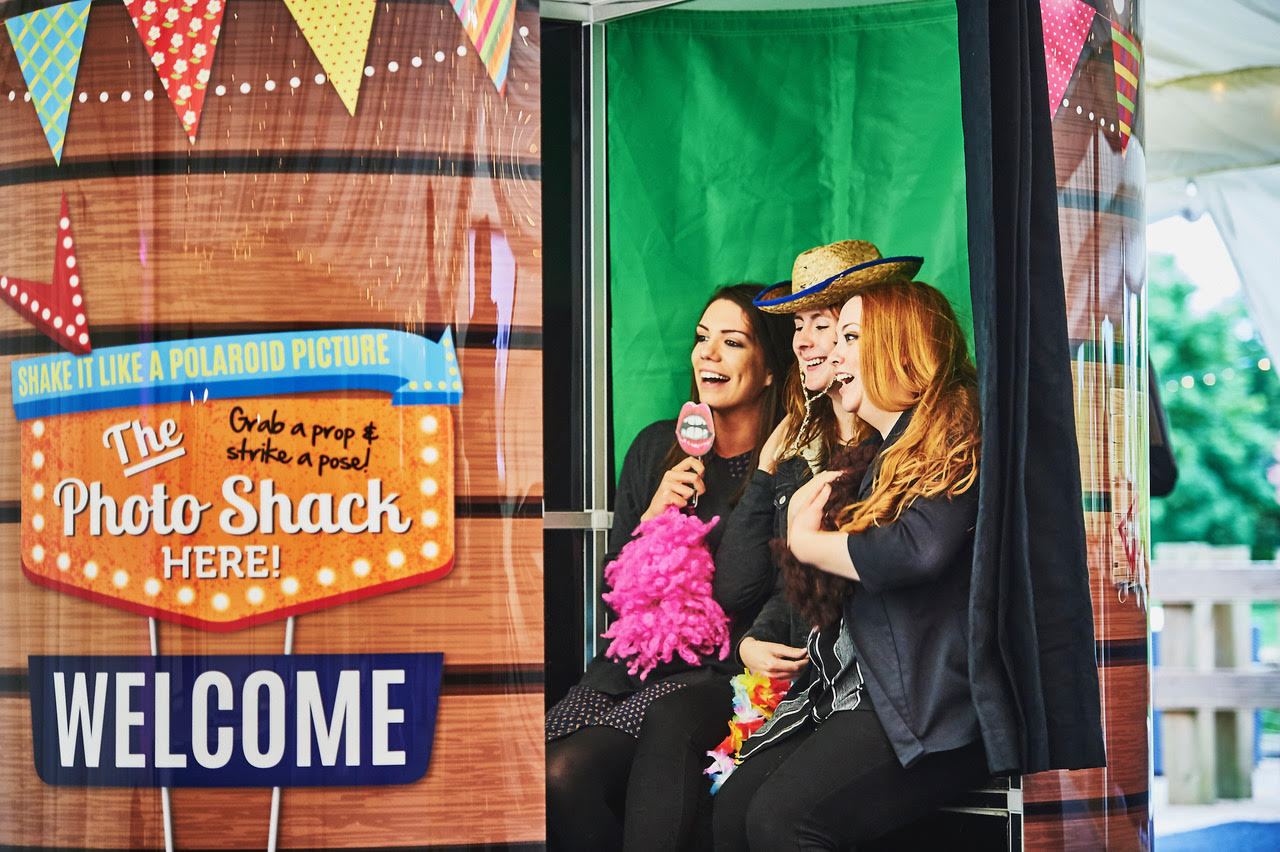 Why Companies are Sacking off Christmas and Hosting Summer Parties Instead
Matt Turner, Clownfish Events
A company Christmas party is a tradition, but like most traditions, it's something we do without really examining the reasons why.
Does it make sense to try to squeeze in a company-wide celebration in the busiest social month of the year? There's a growing number of businesses that think not. According to Matt Turner, MD of Clownfish Events, more and more are swapping festive gatherings for a summer party instead.
"There was a time for us when December was our peak month but over the last few years there's been a transition and June and July have now massively overtaken December," he says.
The problem with Christmas parties is that they must take place within a specific window and this puts pressure on supply.
"Most corporate parties happen on a Thursday or Friday night and really there are only six or seven key dates in December before it's too late and it's Christmas week. Because of this, the venues and suppliers push up rates.  You end up paying a premium and it's also harder to secure the venue that you want."
But it's not just venues that get booked up – guests do too, and this means there will always be lots of people not able to attend.  
"We've noticed that the attendee levels are never even close to 85%. People always drop out. As well as having other private events to attend, it's a time when a lot of people get ill. If you're going to spend the money on a party, you really want everyone to be there. It doesn't work with half the department not there."
Opting for a summer party, says Matt, opens up the calendar and means event organisers can be a lot more flexible:  "With summer, you get the whole of June and the whole of July. We did quite a bit of May this year too, so you've really got a three-month span."
Credit: Clownfish Events
Taking the pressure off appears to offer benefits for both host and attendees, but do employees mind missing out on their annual Christmas party? Is it considered sacrilege to do away with this time honoured tradition?
"The feedback we get is positive. Christmas, in some ways, celebrates itself – everyone's excited anyway. Everybody's about to have time off and the countdown is on. But between January and June there's not much else going on to celebrate so a summer party directly combats that mid-year slump.
"People like to get out the office, put shorts and sunglasses on and go have a barbecue. For many people that's more exciting than trekking across town on a cold night, when you're out every other night anyway and already feeling run down."
The other great thing about holding a summer event instead of a Christmas one, is that planners can really break free from the traditional format.
Says Matt: "With Christmas, you tend to end up being really traditional. We get asked to do a lot of Winter Wonderland themed parties, and there's only so much you can do with that. With summer it's a lot more blank canvas. If the company wants to reflect their brand values, focus on their culture or promote something in particular, there's a much wider remit to do that."
Not only that, a more flexible format can mean greater cost savings, he adds: "At Christmas, it's cold and people generally dress up. To accompany that properly it has to be a sit down dinner, which is very expensive. Whereas in summer, it's so easy to pull something informal together. Many of our high profile clients do a relaxed barbecue and it's great – it just works."
Surrey-based Clownfish Events works with a range of corporates, but Matt says those most open-minded to eschewing Christmas are the younger ones, with a mostly Millennial workforce.
"Generally it's the tech companies and startups. One of our big clients is a major bank, but it was their young and trendy digital department that held a big summer funday."
Unlike Christmas events when guests are dressed up the nines, Summer parties can easily be extended to include fun team building activities.
Says Matt: "If a company's going to go to the expense of booking coaches, then you might as well make a day of it. One of our clients does two hours of team building, such as archery or a game show challenge, followed by a barbecue for two or three hours. That's clever because you kill two birds with one stone.
"If guests just turn up and start drinking, you're not getting your maximum output from that event. If you do something before, where you're sober and it's constructive and intentional, then both the guests and the host get more out of it."
Breaking the ice at the start of an event facilities better interaction later and, therefore, makes for a better party. Clownfish Events provides a range of "non-embarrassing games" especially for this purpose.
"They can be anything from old fashioned fair games, like tin can alley or a coconut shy, to giant scalextric or crazy golf. Competition is a big thing for lots of people so they can be incentivised with a bottle of champagne.
"It's good because it's fun but not embarrassing and the second part of the event works so much better because you've already broken the ice and you've got lots to talk about."
Credit: Clownfish Events
The benefits offered by summer parties are stacking up, but the one big sticking point remains the British weather. What if your barbecue is a washout? That's bound to put a dampener on company camaraderie.
"We always think of worse-case-scenario – does this venue have capacity indoors or under shelter to do something different? However, we have done events where we've just gone for it in the rain. Most of our activities are safe to do in the wet and if you have a great compere who can get everyone going it can actually be wonderful."
If you don't want to run the risk of getting wet, it's prudent to choose a venue that can provide both outside and inside space, should you need it. Matt lists the Honorable Artillery Club (HAC) and The Ned in the City of London, and Cannizaro House in Wimbledon Village among his favourites for summer parties.  
"I really rate HAC – it's got a great outside green space and the views are fantastic, surrounded by all The City's buildings. The Ned is a relatively new, cool quirky hotel that I also rate highly. It's got a great panoramic rooftop space.
"We do a lot in Cannizaro House, which is owned by Hotel du Vin now. They've built a £3m orangery which backs onto the garden. It's got floor to ceiling windows and it's very airy so that's just perfect."
Credit: The Ned
Conclusion
A summer party is not only cheaper and easier to organise, it can help companies tackle the mid-year slump and energise employees for the second half of the year.
While some might initially be sad at the thought of losing their Christmas shindig, they'll soon see how fun in the sun can be even more of a gift. Why not put it to the vote and see what your team thinks?
Have you decided to forgo a Christmas party this year in favour of a something different?  Or maybe you think the idea is just too controversial? Whatever your view, come and share it over on the EventTribe forum.