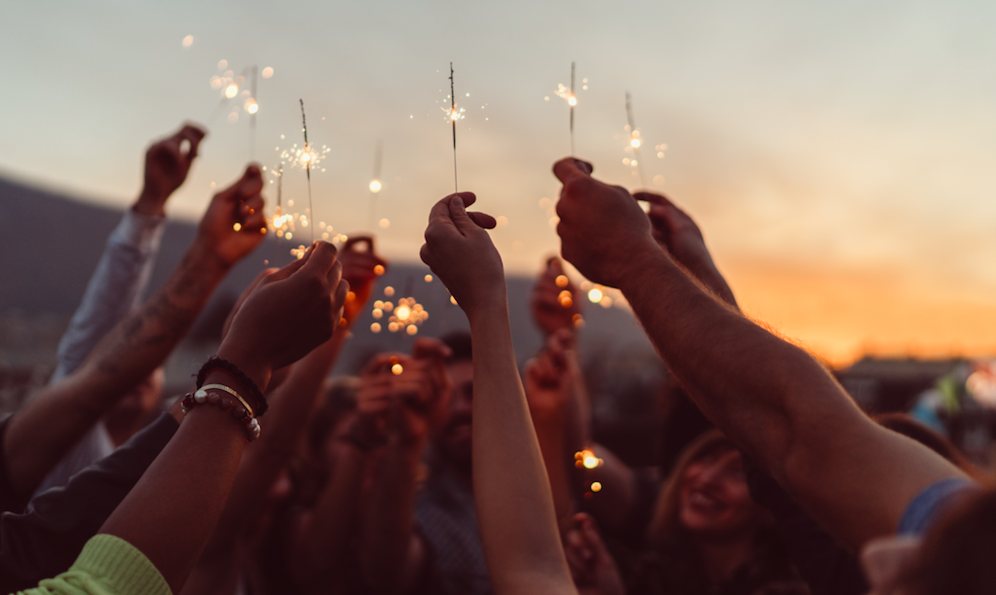 Confessions of an Event Planner – Victoria Deprez, Event Travel Management
What's it really like to be an event planner? What aspects of your job do you love? What lessons have you learned along the way? With our 'Confessions of an Event Planner' series we aim to get under the skin of our interviewees and find out what it really takes to be a creator.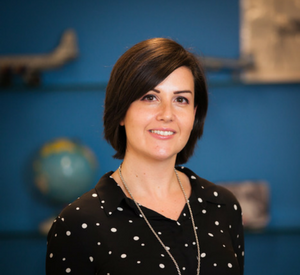 Victoria Deprez is Event Services Director at Event Travel Management (ETM), where she is focused on the artistic direction of large-scale events with budgets in excess of £1 million. Previously, she spent seven years managing the Institute of Travel and Meetings' events portfolio.
A part of my job I wish I could change…
"I love working within the events industry. I'm one of those people who literally adores their job. However, sometimes with projects, the lead time can be very challenging. You think, if only we had a couple more months it would make things so much more achievable. On the flip side, I love being given that challenge, overcoming it and showing what can be done in a short time."
What I was most surprised to discover when I started working in events…
"It isn't as glamorous as I originally thought. It really makes me laugh when you talk to people outside the industry and they're like, 'Oh my gosh that must be so glamorous, you must be jetting off here, there and everywhere and doing all of these amazing things?' The reality of being behind the scenes at an event is that there's no job too big or small for you to do – you can be down on your hands and knees sweeping the floor, or whatever it takes. You just get stuck in and make it happen."
The advice I wish I'd been given at the start…
"That event management is more than just a job, it really does become part of your life. Most event managers will tell you that you can never really, truly switch off. If you plan a special day with your husband and you're on annual leave something will always happen and you can't just say, "I'm out of the office today". If you're the director of the event, you're the one who has all the answers. I wish someone had explained that to me, but having said that, it wouldn't have deterred me – I think it's true of all event managers that secretly we hate the quiet life! We love to be asked all those questions that only we can answer. The pressure and deadlines, and everything that drives us crazy, is really the reason why we do it."
Something I wish others understood…
"Just because I travel to some amazing locations with my job, doesn't mean I get much time to experience them. Rarely do I get to see outside the hotel. I fly in, I do the pre-conference meeting, I run the event, send everyone on their way and then I jump on a plane and get back. As lucky as I am, travelling can be hard work. Quite often there isn't that recovery time when you've been on a flight for sixteen hours to Singapore and then you have to run an event and then come back and go straight into meetings. Until you've been in a role that demands travel you don't really know. It's one of the things that draws people to event management and it is brilliant but it is challenging at the same time."
My secret weapon is…
"My contingency plan! I am always looking at scenarios, thinking of all the things that could go wrong or variances on what we've planned and coming up with alternatives should things change. The contingency plan is everything."
The biggest lesson I've learned…
"If I look at myself when I first started to now, I probably trust myself less. I will check things six times before I leave the office to go on site. I am that really annoying event manager who will have to crosscheck everything to within an inch of its life. Only then can I walk out the door feeling confident and knowing that any issue that does come up is not from a lack of checking or qualifying the data. I think it comes from having made that mistake in the past and having that sinking feeling. There's nothing worse than that stomach-churning, "Oh my God I've missed something!". If you make a mistake you know you'll never make it again."
My hairiest moment (and how I pulled it back)…
"We had paid for a company to build a bespoke event app and part of the requirement was to put together one-to-one meetings. We were going to pair sponsors and attendees together based on their registration questions. We thought this was all going really well but 24 hours before we were due to go on site, we asked to receive a download of all the one-to-one meetings and discovered the software didn't work! The only way around it was for me and one of my colleagues to sit in the office all night and manually match 600 meetings. We sat on the floor with pizza, cans of Coke and about a thousand spreadsheets. It was the most manual, painstaking process. I wanted to cry but in the end, when we got on site, the delegates and sponsors were none the wiser and it felt great that we had found a solution to a potentially disastrous situation."
My secret ambition is…
"My goal is to have my own wedding venue. I love weddings and my husband has a catering company so we want to do it together. It would combine both of our skill sets. I'd like to have the venue in Buckinghamshire where there are lots of beautiful villages; find an old derelict country home. The idea is we'd grow it, buy another one and have a portfolio – that's the dream, if money was no object."
What the attendees don't know is…
"…if they ask for a specific dietary requirement, such as gluten-free, we understand that they're probably a celiac and therefore cannot come into contact with gluten. We go to extreme lengths to make sure their meal is prepared completely separately and then specially deliver it to them. But nine times out of ten when you deliver it to the said delegate they say, "Oh, I'm just trying a low carb diet out!". I think if they knew how seriously we take it, they might think twice when filling their registration forms out."
This was embarrassing…
"The most embarrassing moment I've had to date was when we were hosting a client event at the top of The Shard. We had about 50 delegates arrive early for a drinks reception and another 50 due to arrive. I went downstairs to help direct people but then the lift stopped working. I had 50% of my delegates up on the top floor and 50% on the bottom floor, not able to move! I couldn't tell them to leave because we needed them to be there.
It was one of those moments when you're trying to entertain people and keep them waiting when they probably just want to go. The only thing I can say in situations like that is, just keep the drink flowing. Eventually, after about 50 minutes the lift did work. Now, whenever I see any of those attendees, they always remember me as the girl who was stuck on the first floor with them, so, hopefully, it was a memorable experience for all!"
You may not be a seasoned event organiser with stories to tell yet, but it's easier than ever to get started! Check out our resources page and access a host of ebooks, guides and tip sheets to set you on the right track.