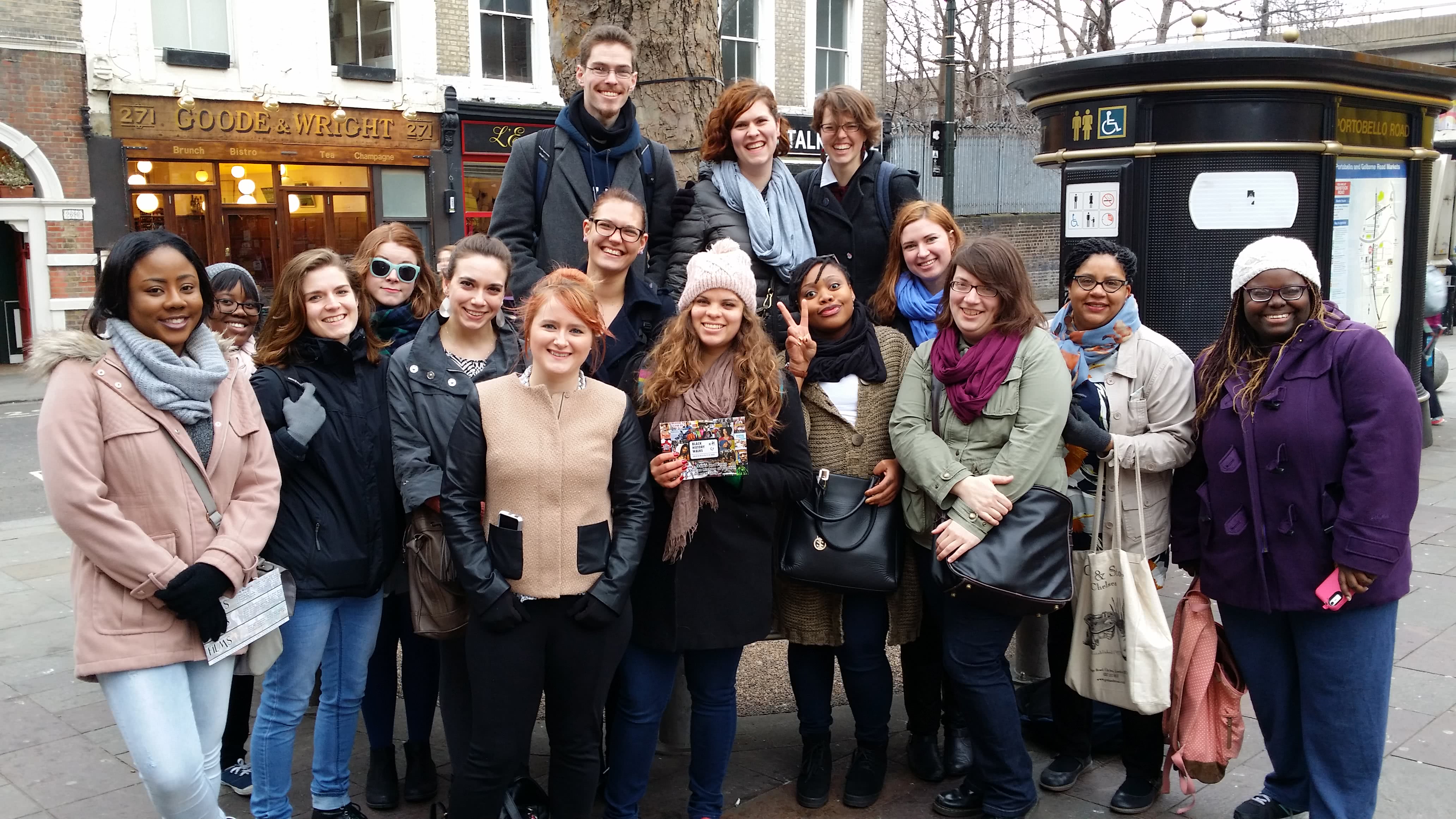 Creator Spotlight: Black History Walks
Frustrated by the lack of diversity within London's walking tours, Tony Warner launched his own. Fifteen years later, he oversees a packed calendar that also includes bus and boat trips, expert talks and film screenings. He tells us about the incredible power of events to educate and inspire attendees, and be a force for change. 
"Our newest walk is called Harlem in Mayfair, which spotlights a number of people of African descent who lived here before the Second World War and were really popular entertainers," says Tony Warner, the director of London-based Black History Walks. "Like cabaret singer Eveyln Dove and boxer Larry Gains, who was so rich he owned a Rolls-Royce – this was in 1932, and it's things like this that people just don't expect." 
Joining a schedule of more than 10 other guided walks that take place in neighbourhoods including Notting Hill and Trafalgar Square, as well as cultural institutions like Tate Britain and the National Gallery, it forms part of Tony's mission to illuminate the city's 3,500 years of African-Caribbean history that are often overlooked by other tours. 
"I was aware that most walks took in a whole bunch of typical tourist spots, you had the Jack the Ripper walk and the Charles Dickens walk, and there was never a single mention of any Black people. I thought it was ridiculous, because we must have been here. But, rather than whinging, I decided to do something about it."
That was in 2007, when, following weeks of extensive research, Tony organised a tour of one of London's oldest areas – Bank and St. Paul's cathedral. "I had two people come along, but I liked doing it so much I thought I'd carry on. To this day it's my favourite walk, because there's such a dense amount of history there – from ancient African architecture to the ongoing legacy of the British Empire."
And when Tony wanted to raise money for the Nubian Jak Community Trust – which seeks to put up commemorative plaques and highlight the contribution of Black and minority ethnic people – he organised a bus and a river tour. "They were supposed to be one-offs, but we're still doing them and aim to put up two or three plaques each year."
Behind the scenes
Continuing to take a do-it-yourself approach to inspiring and educating attendees – an upcoming animation festival promises to reveal the true story behind Black superheroes – Tony has organised more than 600 events through Eventbrite, which has thankfully freed up his time for more important endeavours. "The platform has become increasingly useful for helping people find us and, as for bookings, it's been a real help. Back in the old days, if we had 15 people coming on a walk, each person had to email us individually and we would respond to them individually – it was really time-consuming!"
In addition to an 8,000-plus following on Eventbrite, Black History Walks has a strong social media presence, while a regular newsletter shares news, useful links and details of upcoming events. And it's often from this highly engaged audience that Tony receives requests for new walks.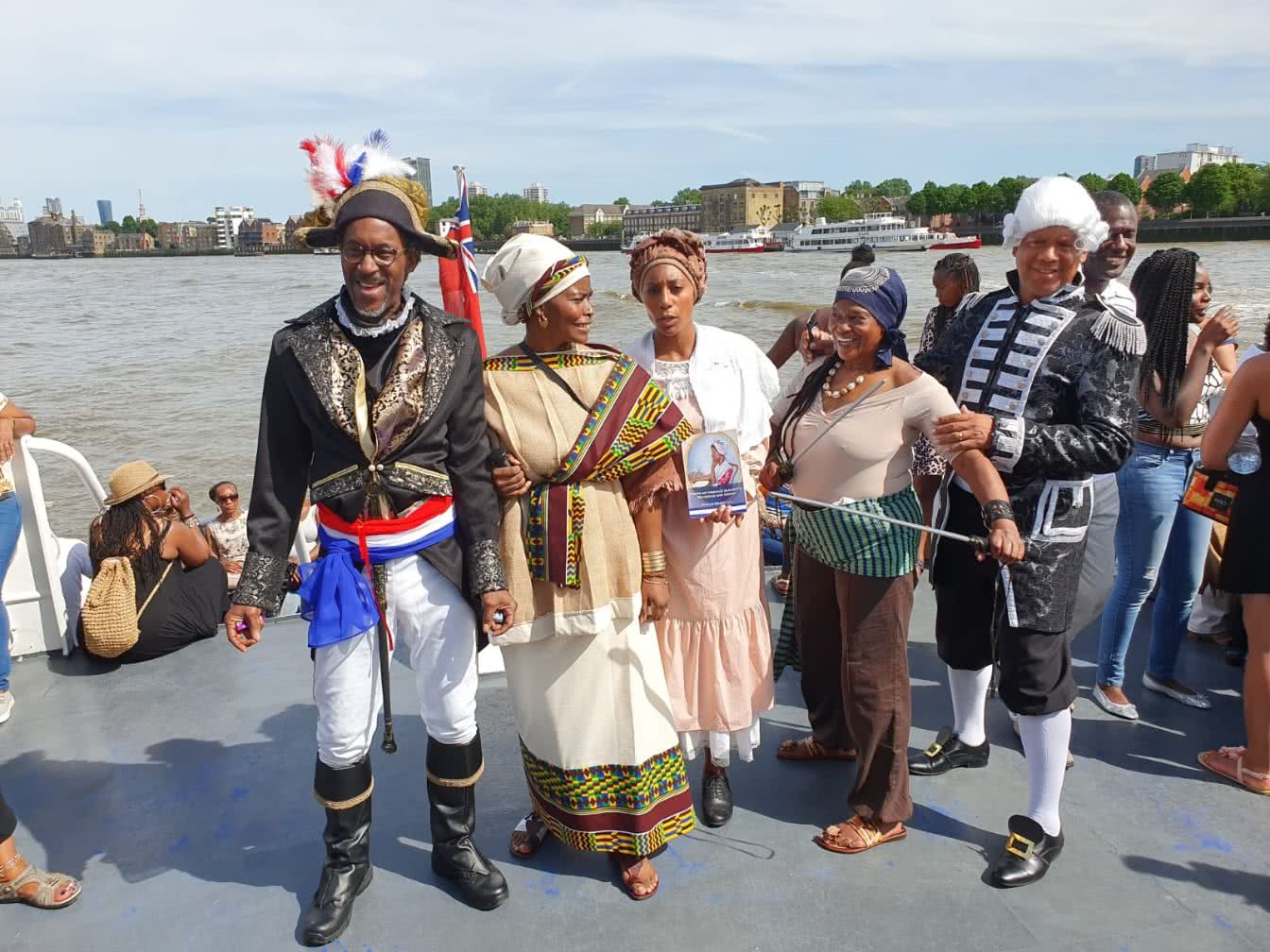 "Our tours of the National Portrait Gallery and the National Gallery are the result of someone I met who was an expert in Black art from the 17th and 18th centuries. Our walks aren't like a lecture, they are a conversation, and so new ideas will often come up organically."
To keep up with demand, Tony relies on a team of between 10-20 people to deliver the tours. As for pricing, he laughs: "Before I started Black History Walks, I'd been hosting film screenings, so when it came to charging for a walk, I pitched it at the same price as a cinema ticket. I thought that might be my competition, plus both experiences run for about two hours. To be honest, we haven't really increased the prices to reflect the expertise in the walks, and that's because we want to keep the information accessible."
Committed to changing minds
Despite Black History Walk's social and email marketing, word of mouth remains a powerful tool. "People go to St. Paul's with us thinking there's not much Black history there, and they're blown away because there's so much to take in. They tell their friends, plus they come back for more tours – so yeah, it just trickles on.
"In the past, the majority of our attendees were Black women but, since 2020, we've seen more white people and white organisations join our walks, ask for a talk or request input from ourselves. So that's a recent change."
Tony has even brought the content of one of his walks into the classroom, with the recent launch of a GCSE textbook that's based on the Notting Hill walk. "It's never been done before, and means kids will now learn about Black British civil rights, Frank Crichlow and the Mangrove Nine, and a whole bunch of stuff that was never in the syllabus."
Like the walks, Tony hopes it will not only fill the gaps in people's knowledge, but give a new generation a truer sense of their place in the world. When asked about one of the best pieces of feedback he's ever received, he recalls a mother who contacted him following a guided walk around the Imperial War Museum. "She told me her 10-year-old son had been on the walk and, two weeks later, a classmate had said Black people didn't do anything in the Second World War. Apparently, he had remembered everything I said during the tour and was able to repeat it to this boy who embraced him as a fellow Briton. They became best friends. That was such a rewarding thing to hear."
Interested in joining an upcoming walk or attending a talk? Follow Black History Walks on Eventbrite to be alerted when new dates are added.
Feeling inspired by Tony's story? Start planning your next event here.