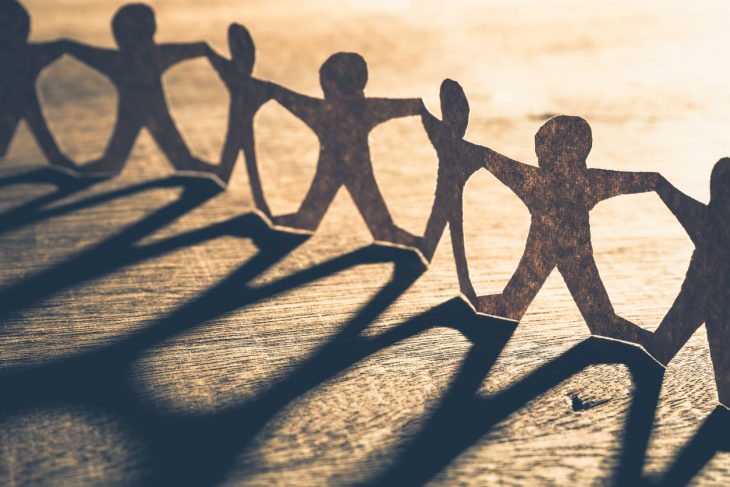 Top Events Industry Hiring Trends For 2018
Looking for a job in the events industry? Then you'll want to know the most in-demand roles and the skills employers are seeking.
In our recent Pulse Report, we asked event professionals about their company's hiring plans in 2018. Through this research, we've been able to uncover not only what the landscape looks like for candidates, but also what type of businesses are most likely to be taking on new staff.
Read on to give yourself the best chance of securing a new position this year…
How buoyant is the job market?
One quarter (25%) of the event organisers we surveyed expect their teams to increase this year. Meanwhile, just 3% think they will have to make cutbacks in employee numbers.
What roles are most in demand?
Of those who said they will be expanding their teams in 2018, nearly half (46%) are hiring for marketing and communication roles. Help with promoting events is by far the most sought after, followed by assistance with event content and production. Just over a quarter of those hiring (26%) have vacancies of this kind.
After these, event businesses are most actively seeking customer service professionals and salespeople to establish commercial deals and sponsorship sales (22% and 21% respectively).
Who is hiring?
Company type
The survey found that the largest percentage of hiring organisations are in the charity or non-profit sector (31%). However, this result must be viewed in context of the overall survey sample, which was weighted by respondents in this demographic (36%).
The next most likely to be hiring are self-employed event organisers; 23% state they are increasing their team this year. Self-employed individuals made up 16% of the overall sample. Meanwhile, 22% of SMEs (who made up 17% of the overall sample) have plans to expand headcount.
Medium to large businesses showed a slightly lower likelihood of hiring; 9% state they will increase numbers, out of an overall sample of 12%.
Company size
Indeed, looking at the number of people currently employed by the companies who state they are hiring, it's clear to see the growth is taking place in smaller businesses; 30% consist of two to three people, while 30% will be taking on an employee for the first time.
Company location
It'll come as no surprise that if you want a job in the events industry, you're best off looking in London. It's where most major event agencies are based and where the large corporates who employ in-house event organisers are headquartered. Our survey found that 38% of companies looking to take on new hires are located in London (this is versus an overall sample size of 31%).
However, you might not expect the region with the next highest growth to be Scotland. Only 8% of the overall survey sample was from Scotland, but that is where 10% of hiring companies are based. On the other hand, the usually prosperous Southeast region showed a lower tendency for expansion, with 9% of companies hiring versus a sample size of 11%.
What type of events do they organise?
Hoping for a job in festivals or concerts? You might need to revise your expectations because the organisations that are hiring are mostly running education or training events (39%). A further 37% organise events with a focus on community building or bringing people together in support of a common cause.
Corporate events that aim to build business relationships are the third most popular type of event organised by these growing companies (29%), alongside events that are run in order to generate a profit (i.e. through ticket sales).
In terms of the format that these events are most likely to take, 61% of hiring companies are staging classes, training or workshops, 47% are hosting conferences and 44% run networking-style events.
These events are typically held in London (42%) and are on the smaller side; attracting no more than 100 people (65%). The majority of hiring companies (41%) are currently organising between two to five events per year but 72% expect to run more in the future. Furthermore, 82% expect their existing events to grow in size.
What marketing skills are hiring companies seeking?
As we've established, event businesses most want to hire marketing people and 44% are expecting budget increases for marketing and communications. Looking at the marketing tactics they currently find most effective, free social media is right at the top. It's safe to assume, therefore, that social media expertise will be high on their wishlist when it comes to candidates. Indeed, a massive 76% of the hiring companies expect to increase their use of free social media in 2018.
Email and content/inbound marketing are the second and third most effective tactics, meaning experience in these areas will also be highly valued. In addition, 56% of the companies want to establish more partnerships to help them market their events. Candidates who can show they've brought partners on board for previous projects will no doubt be at an advantage.
An events industry recruiter's view…
Robert Kenward
Robert Kenward, YOU Search & Select
"It's not surprising SMEs are leading the way when it comes to expansion plans. Clients are seeing these businesses as a leaner, agile, quicker-to-respond service and part of their events or communications strategy rather than the larger corporate agencies. As such, many of these businesses that were formed from senior teams leaving other agencies are now in a position to challenge the 'old guard' and therefore need to recruit a team who complement their offering and add value to their proposition.
"London will always be the largest employer due to its perception as the hub of the UK industry, however, we're seeing huge growth in the creative hubs of Manchester, Leeds and Birmingham as clients no longer see location as being a key decision-making factor due to the more fluid office environment.
"In truth, many of the roles of the future aren't even created yet – as social and IOT play a much larger part in how event/comms content is shared, people are merging multiple skills into one more hybrid offering to make themselves more attractive across the board and this is what employers are looking for to enable growth."
Looking for a new challenge or need to make a new hire? Check out EventTribe's job board, or increase your knowledge by joining in the chat about event marketing.