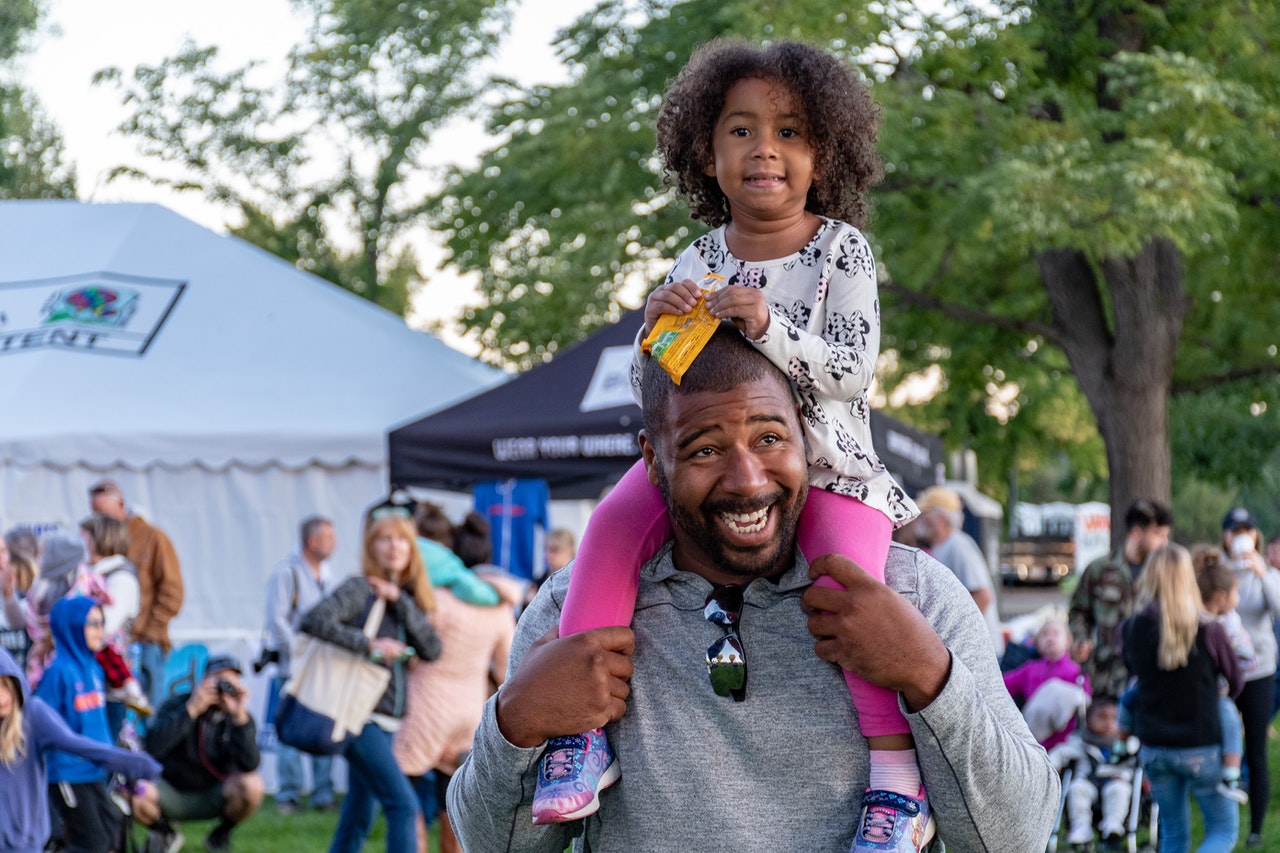 Celebrate Dads with These 10 Father's Day Event Ideas
For many families, this Father's Day will be the first time in a couple of years that they can reunite without COVID-19 restrictions. This day is about showing father figures just how valued they are, so why not take the opportunity to make it extra special by hosting a Father's Day event for everyone to enjoy?
If it's your first time arranging an event for Father's Day, or any event for that matter, you've come to the right place. We've rounded up 10 feel-good ideas to help you start planning your event.
Inspiring Father's Day events
It's easy to pigeonhole Father's Day event ideas into stereotypical Dad tropes: fishing, cars, golf, whisky – you're probably well aware of the clichés. However, by broadening your concept of Father's Day celebrations, you can reach a much wider audience with a range of interests. That's not to say you need to exclude the classics from your event completely, but there are plenty of creative ways you can incorporate these traditional themes into your Father's Day event. Below are some interesting examples of Father's Day events that you can use as inspiration for hosting your own.
Father's Day cooking class
Cooking classes, such as this pasta-making session by Sheffield-based event organiser Twiddle, will appeal to both foodie Dads or those learning to cook family meals. It's an accessible way to learn a skill and have fun doing it. Plus, as the minimum age for this event is 11 years old, it's a great opportunity for any budding chefs – whether that's the kids or Dad.
Included in the two-and-a-half-hour class are techniques on how to make the dough, tips on how to store fresh pasta at home, as well as snacks that are provided throughout the day.
There are plenty of themed cooking classes you could look to host for your own Father's Day celebration. You could seek out local restaurants or cookery schools and team up to run an event suitable for a variety of ages and expertise. Consider popular cuisines for your audience or culinary skills that people may find more challenging to master at home.
Well-being conference and workshops
In keeping with the current focus on mental health, the International Father's Mental Health Conference by Home-Start HOST – as part of its Dad Matters 5th birthday celebrations for International Father's Mental Health Day – could serve as inspiration for an interesting Father's Day event idea. What's a better way to celebrate father figures by highlighting the importance of taking care of their mental health?
The event features talks from experts and includes an interactive workshop element. There are plenty of Father's Day events you could use to encourage conversations around positive mental health, whether you run talks, Q&As, or fitness sessions. You could even consider marketing the event as a day festival with guests able to pick and choose the elements they would like to attend.
Ideas for hosting your own Father's Day event
1. Plan a BBQ
Father's Day falls just a few days before the longest day of the year, so with any luck, it could be a great time for getting outside. Make the most of it by planning a Father's Day BBQ event.
A BBQ is also a great way to involve local businesses in your Father's Day event, as they may be able to provide the food and drinks for the celebration. You could also consider setting up a stand for attendees to buy the products served at the event as an extra Father's Day gift.
2. Arrange a walk or cycle
A ramble or family cycle is a wholesome Father's Day celebration idea for outdoorsy dads and lovers of nature. Attendees might need a pit stop along the way, so you could research local pubs and cafés on the route and partner with them to create special offers.
This Father's Day event idea is also a subtle way to alleviate any concerns that older or vulnerable family members may have about COVID-19, as you can make sure the walking or cycling route is completely outdoors.
3. Put on a comedy night
What's a more universal way of letting off steam than having a good laugh? After two years of COVID-19, everyone could do with a bit of comic relief, so why not think about hosting a comedy event for Father's Day?
You could seek out comedians who are dads and focus on fatherhood in their comedy to tie the theme of the event together.
4. Host an afternoon tea
Dads deserve some luxury too, and afternoon tea is a sophisticated and less stereotypical way for them to unwind. It's also easy to make this Father's Day event accessible and suitable for all members of the family, including grandparents.
5. Run a tour of the local sports ground
For dads that love sport, running a tour of their local team's ground or stadium is an easy way to please. Whether it's football, cricket, or rugby, you could think about ways to include a post-tour lunch or drinks for this Father's Day celebration idea.
Depending on the size of the club, there may be a certain level of promotion required to secure the event, such as social media posts and a minimum number of guests. You could also consider a charity partnership for the event and donate a percentage of the ticket sales to a non-profit organisation. This could be a great way to raise the profile of both your Father's Day event and the club, all while raising money for a good cause.
6. Organise a gardening masterclass
For the green-fingered dads out there, what could be a better Father's Day gift than getting tips on caring for their plants? From flower arranging to terrarium making and houseplant workshops, there's a wealth of event ideas you could use.
An added bonus is that dads will have something to show from the event. Plus, attendees posting their bouquets or terrariums is a clever way to generate interest on social media – just make sure you encourage them to tag you.
7. Arrange a tour of a local historic site
Here's a Father's Day event idea for history buffs – why not organise a guided tour of a local museum or castle, followed by a trip to the pub for a Sunday roast or traditional Ploughman's lunch?
Reach out to see if any tours already exist. If they do, think about how you could tailor it to make it specific to Father's Day.
8. Set up a Father's Day market
A Father's Day retail event, such as a community market, is a simple way to roll elements of multiple events into one: food, drink, shopping, and tastings. This is a low-maintenance day out for families to celebrate Father's Day, but make sure you don't forget to provide adequate seating, cover, and places for guests to relax and enjoy their food after they have explored the stalls.
9. Host a virtual or hybrid drinks tasting
If you're wondering whether it's worth organising Father's Day events virtually, now that the events industry is moving back towards hosting in-person events, the answer is yes. There are plenty of reasons why you should consider hosting an online event, but the main one is that a virtual Father's Day event can cater to both families spending the day together or apart.
Why not organise a virtual drinks tasting? There are plenty of theme choices for this type of event, whether it's whisky, cheese and wine, sake, or beer tastings. You could also think about teaming up with a nearby bottle shop or brewery to make this Father's Day event idea work in a hybrid format.
10. Put on a music-themed brunch
Combine two of the best things in life – music and food – and host a themed brunch for a chilled-out Father's Day event. There are plenty of genres you could tap into for this Father's Day celebration, whether it's jazz, soul, rock 'n' roll, or beyond. Hire a live band or use streaming services to feature classic tunes that everyone can sing along to.
Work with your favourite local brunch spot to put together a special Father's Day menu. You could even think about theming the food to match the music.
Ready to get started?
Feeling inspired to host your own Father's Day celebration? It's easy to get started when you sign up with Eventbrite. You can make an event page and begin promoting your Father's Day event idea straight away.