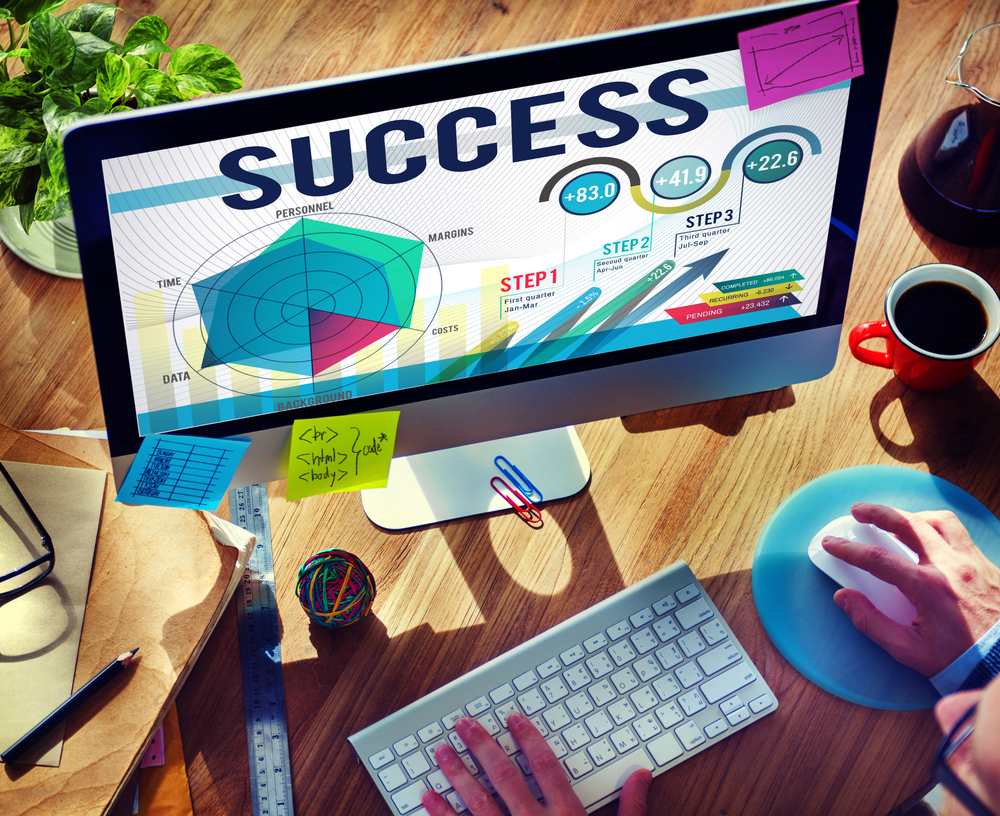 Event Professionals Share their Most Important KPIs
What makes an event a success? The easy answer would be how many people attended, but that's not always the case. This all depends on what you are trying to achieve from the event itself; maybe it's profitability, social engagement, or how many products were sold at your event. The list is endless.
We asked 9 event organisers which event KPIs (Key Performance Indicators) & metrics they use to measure the success of their event, and here is what they said…
Wilf Horsfall, Co-founder of UBREW
While ticket sales are definitely important, they're not the be-all end-all metric that should be boosted at all costs. Event enjoyability comes first – did people like it, would they come again, and are they going to tell all their friends to go next time? Satisfaction is the unicorn you should be hunting for when pouring over your metrics.
Fleur McGerr, Head of Social at DigitalBinx
So for us, as event professionals, we like to measure hashtag reach. So we have to make sure that the hashtag is short, easy to remember, clearly visible on Eventbrite listings, emails, any collateral and in the venue. Use of the hashtag shows people are obviously engaged. We also incentivise people to use it, either with a draw or just a simple tweet wall that encourages use as people always like to see their name in lights!
Gareth McTiffin, Marketing & Events Manager at Merlin Events
Here at Merlin Events we operate ticketed events across our portfolio of London attractions including Madame Tussauds and the SEA LIFE London Aquarium. Aside from a high volume of ticket sales on each event, lots of repeat business and multiple cross sales we send out post event surveys using Survey Monkey. I ensure we send these to a cross section of guests who attend our events in order to gain balanced feedback. These surveys also enable us to ask both general and specific questions about elements of the event where want feedback. As well as acknowledging and continuing to deliver on any positive comments we receive, we actively look to make changes to future events using any constructive feedback.
Logan Gunasingham, Creative Director at REZtron
Apart from the obvious ticket sales our other important KPIs are number of attendees, follow-up enquiries, social media interaction and loyalty to the brand.
Number of attendees differ greatly when it comes to free event as there will be a good 30-40% drop out rate on the night so you need to know the difference in comparison to ticketed events. Follow up enquires whether it's good/bad feedback or just general questions about future events are another great example of an important KPI. We receive these mainly through social media interaction from the likes of Twitter, Instagram and Facebook. The use of hashtags by your guests during an event is also a great indicator.
Finally, the most important KPI for us is the loyalty to the brand, i.e the number of guests who keep coming back for more and who would spread our retrotainment to their colleagues, friends and family. If you can keep your brand fresh for every event there's no reason why this can't happen.
Ella Stearn, Freelance Event Manager & Founder of BlueMonkey Social Media & The Lucky Truth
For all events, ticket sales are a huge indicator to the level of success. For me personally, having specialised in charity events- what was more important than that was how much money was raised at the end of it all and of course the turnout, level of enjoyment and guest feedback is all vital too. If people have enjoyed the event, they're more likely to come back to future ones and spread the word, building customer loyalty and credibility.
Alex Shebar, Community Director at Yelp London
Ah, KPIs and metrics, the joy of any event planner. The most factors when looking at metrics are your obvious ones: ticket sales, engagement before the event, engagement on the day and the social media that comes with it. But to me, the most important event KPIs come from the follow-up. Did people love the event? Are they already talking about the next one? Have they become engaged members of your community? Are they inviting their friends and family and co-workers to do the same?
Too many businesses focus on the metrics pre-event and during the event and then are already moving on to what's next, but in my opinion, the metrics after the event are actually the most important. Don't ignore them.
Nigel Twumasi, Co-Founder and Director at Mayamada
For any event the number of tickets sold is a key metric. We're paying increasing attention to the number of conversations on social media leading up to and following event day itself. The great thing about this metric is it challenges us to giving people an event to talk about!
George Taylor, Director of Creative Industry Hub
The main KPIs I use when organising, marketing and hosting events are the following:
1. Drop out rate: Make a note of everyone who turned up on the actual day. Was the drop out rate worse or better than your last event? If so, why? What changed?
2. Surveys: I always use the same survey for every event I've hosted. Are your survey results worse or better than previous results? If so, why? What does the customer feedback tell you?
3. Ticket sales compared to previous events: Have your ticket sales increased or dropped? To solve this always do a survey BEFORE the event to gauge the likelihood of people attending…
4. Repeat attendees: I always send an invitation through Eventbrite to the entire database of previous relevant events, and normally I'll sell 20+ tickets from this. Is there a drop in repeat attendees? If so, why?
5. Marketing campaigns/media partners: Are your campaigns or channels performing better or worse than before? If so, is it time to find new channels or mix things up?
6. Timeline: Did your event take longer to organise than usual or did you complete it quicker? If so, what's changed? Why is it taking more or less time than before?
Andrew McIntosh, Promoter at Movimientos
I'd say the 2nd biggest KPI after total sales is sales on launch. If you can get a good percentage on the first day of sales you know you're going to be in with a good chance at a sell out.
What KPIs are most important to you and your events? Share them in the comments below.