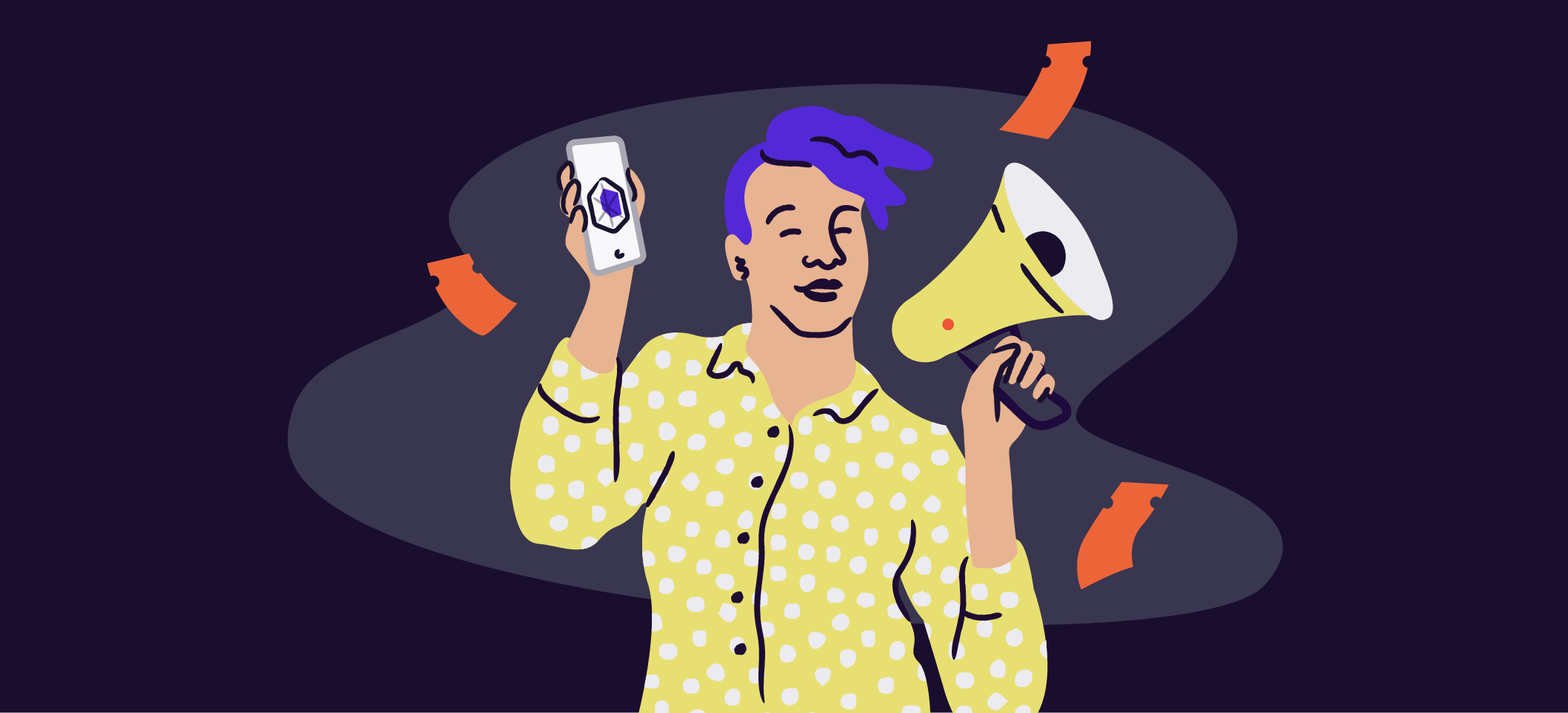 Marketing Tips to Help Your Theatre Event Stand Out
Audiences are finally returning to theatre venues. That in itself is wonderful news, but as an event organiser, it may mean competition from other theatre productions all looking to ensure a full house on opening night. If you're operating in a city or cultural hub where your audience is spoiled for choice, or in an area where theatre is more difficult to promote, your event marketing will likely need an extra push. The good news is that there are lots of theatre marketing ideas to help get your event noticed and allow you to better target both existing and prospective followers.
Marketing for theatre companies requires a strategic approach that enables you to maximise your resources as an event creator – whether that means developing a better understanding of your audience, becoming more digitally savvy, or being more effective at generating interest in your event. With that in mind, we've compiled a guide of both online and offline marketing tips aimed at informing your theatre marketing plan and helping your event to stand out from the crowd.
Online marketing tips for theatres
Pinpoint your audience
While you don't want to actively exclude a wider audience, it makes good sense to maximise your efforts by focusing on people who are more likely to have an interest in your event, i.e. your target market. Rather than casting your net too widely, you're concentrating on the potential patrons you want to catch. Having a targeted theatre marketing strategy means that prospective attendees are more likely to hear about your event. Plus, they might feel as though they're receiving a personal invitation and consequently be more likely to purchase a ticket.
Develop an effective email marketing strategy
Effective email marketing should not be overlooked. It's a tried-and-tested method of reaching people, gives an excellent return on investment, and enables you to effectively reach your audience. Producing email copy that engages and inspires, as well as being clear, informative, and relevant, is a great way to grab people's attention. Plus, the time-saving tools in Eventbrite Boost make email marketing simple and easy.
Don't neglect your website
No matter how impressive your website looks, if it doesn't answer people's questions quickly, they're likely to move on. It's best to keep things simple by choosing your words carefully and using a font that fits your brand and is easy to read. Theatre-goers are likely to appreciate aesthetics, so use web-optimised images for an enhanced user experience and to make sure your website looks professional and engaging. It's important to include all the relevant details of your theatre event on your website, such as time, date, and location. Also, ensure that you maximise your website's potential for converting browsers to attendees. Check out Eventbrite's integration tools to make purchasing tickets on your site as fast and straightforward as possible.
Perfect your SEO
If you want to get more eyes on your website, search engine optimisation (SEO) is key. Simply advertising your event online is not enough – the majority of people searching for theatre events online use Google, so you want your event to be at the top of those search results. Luckily, SEO is more accessible than it seems, and there are plenty of tools available that can help. But for general best practice, follow these steps to give your event the best chance online:
Make sure your event name and domain (URL) match

Use targeted keywords based on words attendees are likely to use to search for your event

Include important details in your site copy rather than embedding them in images

Put the date and location of your event centrally on your site
Work with influencers
Working with influencers lends itself well to theatre marketing. After all, theatre is about performers, and influencers can generate a buzz around an event that's particularly attractive to a younger audience. Partnering with well-selected influencers can promote your event to a whole new audience via channels such as Instagram, YouTube, and TikTok. Be sure to choose your influencer partner carefully – look for someone who is interested in theatre and will not only attend but also enjoy your event. They may be open to offering publicity via posts, blogs, and photography in return for a free ticket. To woo your social media star further, and potentially extend your digital reach, why not invite them for a meet-and-greet with the performers or to a drinks reception on opening night?
Offline marketing tips for theatres
Reach out to journalists
Your relationship with journalists can be mutually beneficial. If they've been assigned the task of providing interesting coverage of local arts events, make their job easier by being as accommodating as you can. Think about whether you have a story-worthy element to your production. Alternatively, why not set up interviews with members of the cast, organise a press conference, or host a private viewing for journalists? Word of mouth still carries weight in the arts field, and a good response in the press could help to raise the profile of your event.
Partner with local businesses
Partnering with local businesses not only makes good financial sense, but it helps embed your theatre event in the social fabric of your community by giving it local appeal. A good partner is a business that wants access to your target audience and needs you to make that happen. This partnership could take the form of sponsoring a performance or providing incentives such as food, drink, or merchandise aimed at enhancing your audience's experience. In return, your promotion of their business can help them to widen their reach and also provides a cost-effective way of advertising their business.
Use print advertising
Despite the internet, print marketing has survived for a reason – it still works. Alongside social media theatre marketing, print advertising – although expensive – can make an excellent impression when included in the right publication. The key is to choose publications that your audience not only reads but that they associate with good theatre. The benefit of a printed advert is that it specifically targets your audience. You can purchase different advertising packages depending on your budget, and a printed advert holds people's attention longer than scanning a website. Plus, your advert often gains instant credibility and carries more weight simply because it appears in solid print.
Make sure the right people find your show
Theatre has always been a competitive business, but as an event creator, there are ways to get ahead of the competition. By creating a personalised event marketing plan, you're taking the best steps to make sure the right people find your show. Check out Eventbrite Boost and discover effective tools designed to meet your theatre marketing needs, all in one place.