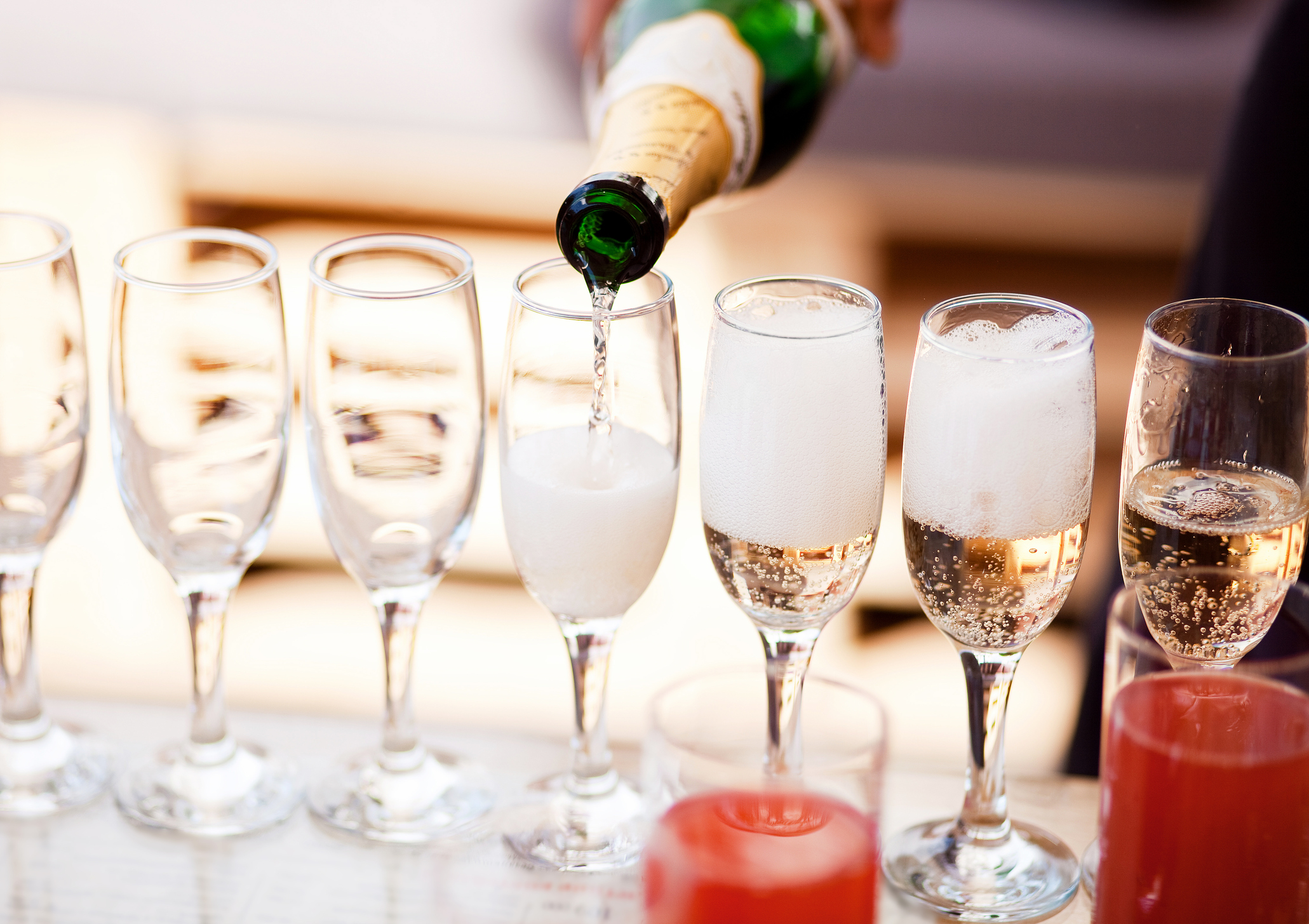 How To Organise A Christmas Party
With people in the mood to both celebrate and give, Christmas is a great time of year to organise fundraising events. And hosting a cracking Christmas party is one way charities and non-profit organisations can get the New Year off to a prosperous start.
Chris McConville
To find out where to start when organising a Christmas party, and get some top tips on keeping costs down and effective event promotion, we asked Chris McConville, Business Development Manager at the Gainford Group.
Chris is responsible for sales across the group's six venues in the north east and has worked with a wide variety of charities on Christmas parties and other events.
Finding Available Venues
If you're only starting to organise your Christmas party now, you'll need to be flexible on the date. From my experience, a lot of the venues across the UK, especially the bigger venues with ballrooms and function suites, will have already sold out their key dates. That's because corporate bookers will put spaces on hold in January or February, so Fridays and Saturdays tend to go very early in the year.
It's important to source the venue early on if you want a prime date, but if you have left it a bit late, you'll still be able to find availability for Monday to Thursday. To help you find a venue with availability, you can use an online venue finder. Just type in your location, date and any other criteria and it will bring up all the venues, which saves time and resources.
Choosing a Venue
When considering a venue, location is one of the main factors – are there public transport links; local bus, metro or underground stations? Think about the safety of your guests. If the venue is out in the sticks, how are they going to get back to local transport links to get home safely?
In terms of location, it's also worth bearing in mind that after the event people might want to go on, so are there other bars or clubs around the vicinity? The venue amenities are also important. Here are a few factors to look at:
Do they have their own sound system?
Do they have a DJ?
Can they provide a dance floor?
Do they have an outside terrace?
Will the venue be exclusive to you?
Do they charge a venue hire fee or minimum spend?
Do they have their own dedicated event manager to support you?
Do they have bedrooms so guests can opt to stay if they wish?
Choosing a Format
The best format for your Christmas party will depend on your budget and the demographic of your target customer. Three course meals tend to be very expensive over the Christmas period, dependent on where in the UK you're organising the party. In the north east it's a lot cheaper than the south. Here, for example at the County Hotel Newcastle, you can can get options from £29 per person.
If you need to keep costs down, don't opt for a sit down meal. At our late night venues Aveika and Livello we can offer drinks vouchers and canapes, which is popular with clients on a budget. The format is a great option for a younger crowd; they're generally more interested in drinks and DJ rather than a formal dinner.
Negotiating the Best Deal
Once you've decided what sort of event you're planning; whether you want to use a bar, a hotel or a unique space, speak to around three venues that are quite similar in the terms of their offering and get quotes. Everything is negotiable so when you get those quotes back you can then play those venues off against each other. You can say, 'this venue is offering £25 per person, so can you do it any cheaper?' in order to negotiate the best prices.
When you're speaking to hotels, they're able to offer corporate rates for bedrooms. It's always good to speak to the person who books the rooms to negotiate a reduced rate so you can offer it to your guests as an extra selling point.
Choose a Theme
Having a theme for your Christmas party will attract more people. There are so many charity events being organised but if you have a theme – something to generate excitement and create interest – it's always good for the marketing side of things. We've run themed events across our venues and found it does generate increased sales.
A popular theme at the moment is 90s parties and also Motown parties; they're suited to a particular demographic. It's important to understand your target market and match it to a theme. There's no point doing a noughties theme if the vast majority of your attendees are older people, it's not going to work for them.
Book Entertainment
Booking a DJ for your Christmas party can cost anything from £200 to £2,000 so a lot of people choose to leave it out and supply background music. However, a good DJ can really make a party, and be a selling point for the event, so it's something definitely worth having. Putting a live band into the mix as well can be really beneficial.
Venues often have prefered suppliers; people good within the industry that they can recommend, but they'll usually be happy if you want to bring in your own suppliers. If you do bring in your own DJ but want to use the venue's sound equipment, the DJ will have to have a licence to protect from any breakages. Likewise, bands would be expected to have public liability insurance.
Setting the Ticket Price
The ticket price will depend on the type of event you're holding. If it's a grand three-course dinner and dance you could charge anywhere between £80 and £100 per person or sell it by the table to businesses.
When we work with people running charity events, they'll often incorporate drinks vouchers into the price as it helps with the marketing. We'll offer drink vouchers at £5 and they can then incorporate that into their ticket price in order to maximise revenue at the event.
Marketing the Event
The first thing to do is come up with a good brand name; that's important. Then get set up on a ticketing platform. Get web banners designed to put on your website with a direct link to the ticketing page and put one in your email signature too. Being active on social media is important; use Hootsuite to schedule posts in advance so you're not spending time on social media every day.
For our in-house events, we do a lot of online marketing such as SEO and pay per click, as well as traditional marketing activities like flyer and poster distribution and good old cold calls. There's nothing wrong with picking up the phone and finding out the person within a business – maybe an employee engagement manager – who can circulate your information to all employees within the workforce. That always works for me. It's worth offering some group rates. For example, if you're selling individual tickets at £100 you could sell a table of 10 for £800.
Start promoting your event as soon as possible. You can do a teaser campaign first and then put the tickets on sale. We always try to have a two or three-month lead time in order to create that initial interest across social media. If you have an email list, starting marketing in good time means you can schedule a series of emails.
It's important to be on top of marketing on a regular basis and not leave it until the last minute; we have a daily to-do list of what we need to do. Unfortunately, the nature of this type of event is that many people will hold off committing financially until closer to the event date. That can be quite stressful but liaising closely with your venue in the lead up to the event can help manage things like catering and staffing.
Conclusion
A Christmas party is a brilliant way to bring people together to support your cause this winter. Don't panic if you've left it a little late – choosing a weekday to celebrate or holding a daytime event means you can still capitalise on the goodwill of the season.