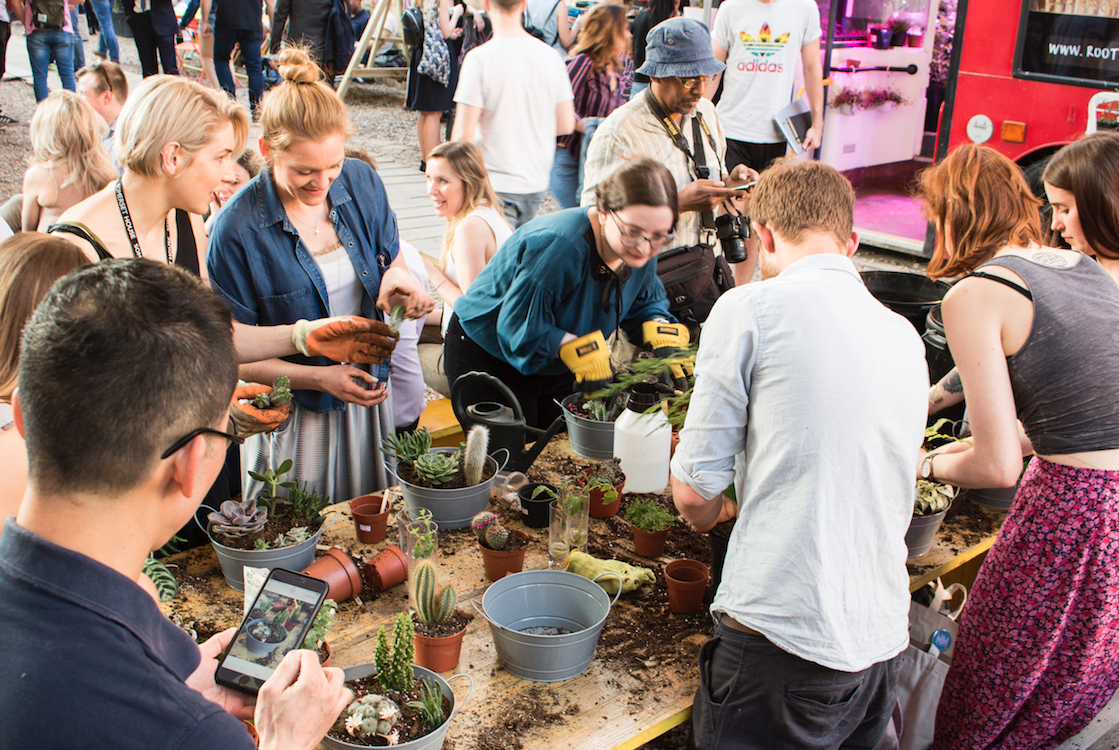 Passion to Project: How Mercato Metropolitano Brings a London Community Together (Over Good Food!)
Up until a few years ago, not many Londoners had heard of Newington Causeway. It was just a stretch of road connecting Borough and Elephant & Castle tube stations, lined with grey office buildings and not much else. But all that changed when Andrea Rasca stumbled upon a disused urban space and founded Mercato Metropolitano (MM).
Today, this sprawling community market and events space unites local food lovers and artisan food producers across the city, and its commitment to sustainability and inclusivity has been applauded by press around the world. 
Opening at the end of 2016, with no advertising spend and little fanfare, word-of-mouth recommendations have seen MM enjoy huge organic growth. The venue hosts on average of 60,000 visitors each month and their Eventbrite page has racked up over 250 listings. For event organisers, MM offers a masterclass in turning a passion into a successful project; in taking a mission statement and making it a real-life venture. 
A lot of this success can be attributed to Andrea's experience; he is no newcomer to launching food-focused spaces. Having studied business at university in Italy, he went on to work with Eataly – a marketplace and cookery school that celebrates high-quality Italian ingredients – and opened their Japan outlet. 
Years later, when he decided to branch out on his own, Expo 2015 in his home city of Milan proved to be the perfect testing ground for MM. "We took over an old train shed for four months and, while it started slowly, in the end, we welcomed over two million visitors," says Andrea, who says the pilot project confirmed what he has always expected – people have a huge appetite for eating well and eating together.
Everyone has a right to eat well
Talking about the philosophy that informs the London site, Andrea points to the 1948 Universal Declaration of Human Rights, which positions food as a basic right that's part of an adequate standard of living. "Adequate means food needs to be accessible to all people, at all times and in any circumstances. It has to be nutritious – to enrich you – and it has to be locally or culturally compatible."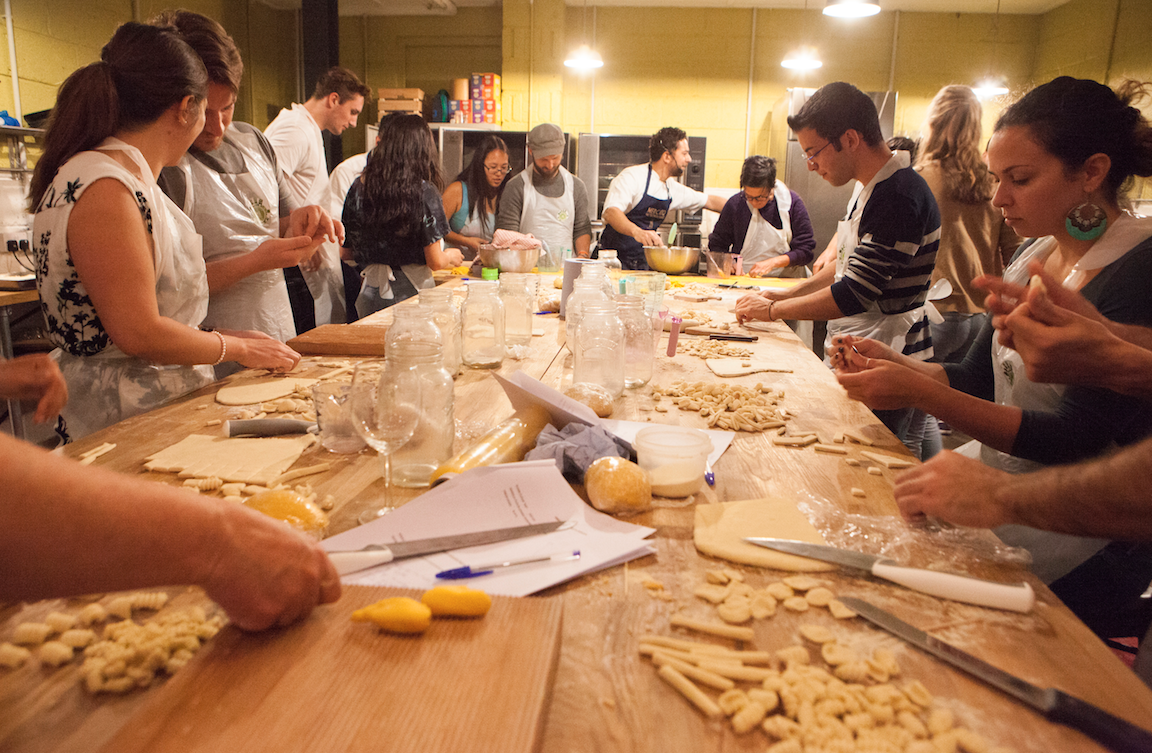 Walk into MM and food is clearly front and centre. The deli is packed with Italian produce, more than 50 street-food traders are spread across two huge halls and a double-decker bus that's been transformed into a mini urban farm is parked in the middle of the outdoor seating area. The team even grow their own mushrooms on-site using old coffee grounds. 
The aim of MM is to give people eating alternatives that are ecologically, environmentally, socially and financially sustainable. And while this proactive approach has won it plenty of plaudits, Andrea admits he isn't sure what all the fuss is about. "What we are doing is normal. Instead of asking us why we are doing what we are doing, people should ask why others aren't doing it."
Leading by example
People won't change their habits because they are told to, and so Andrea has sought ways to get his point across without preaching. "People die from diabetes in the UK every day, and we still buy food from mainstream supermarkets with ingredients that we cannot even read," he says. "Why would you eat something you don't understand? I want to show that there is a choice."
MM's commitment to its core values is evident everywhere you look – in the single-use plastic bottles visitors are requested to leave at the entrance, in the courses available to vendors that teach them how to avoid food waste, in the on-site craft brewery and its water distillation unit running only on waste heat, and in the fact that every stall offers a £5 meal, which is "cheaper than McDonald's", Andrea quips.
Then there's the Female Food Founders initiative, which is open to local women hoping to enter the street-food scene – "we want to offer a testing ground while being protected by the mothership of MM," says Andrea – and a six-week summer holiday programme for 350 children who are affected by food insecurity. 
Sustainability meets socialising 
"Eating is a way of socialising with people and that starts with the people who produce it, the people who supply it and the people who cook it," says Andrea. The team at MM embody this approach. Lunch is enjoyed in the open-plan offices above the market. The internet is turned off, devices are put down and staff eat together at huge communal tables. 
Downstairs, long trestle tables both outside and inside encourage people to talk to each other, as does a huge calendar of social events. Ticketed classes sold through the Eventbrite platform range from pasta-making and focaccia-baking to urban gardening sessions, 'meet the producer' events and craft workshops. 
There is a yoga studio and a stage that hosts live music performances every Tuesday and Wednesday evening. And, every few weeks, a craft market pops up giving local artisans the opportunity to introduce their creations to the local community.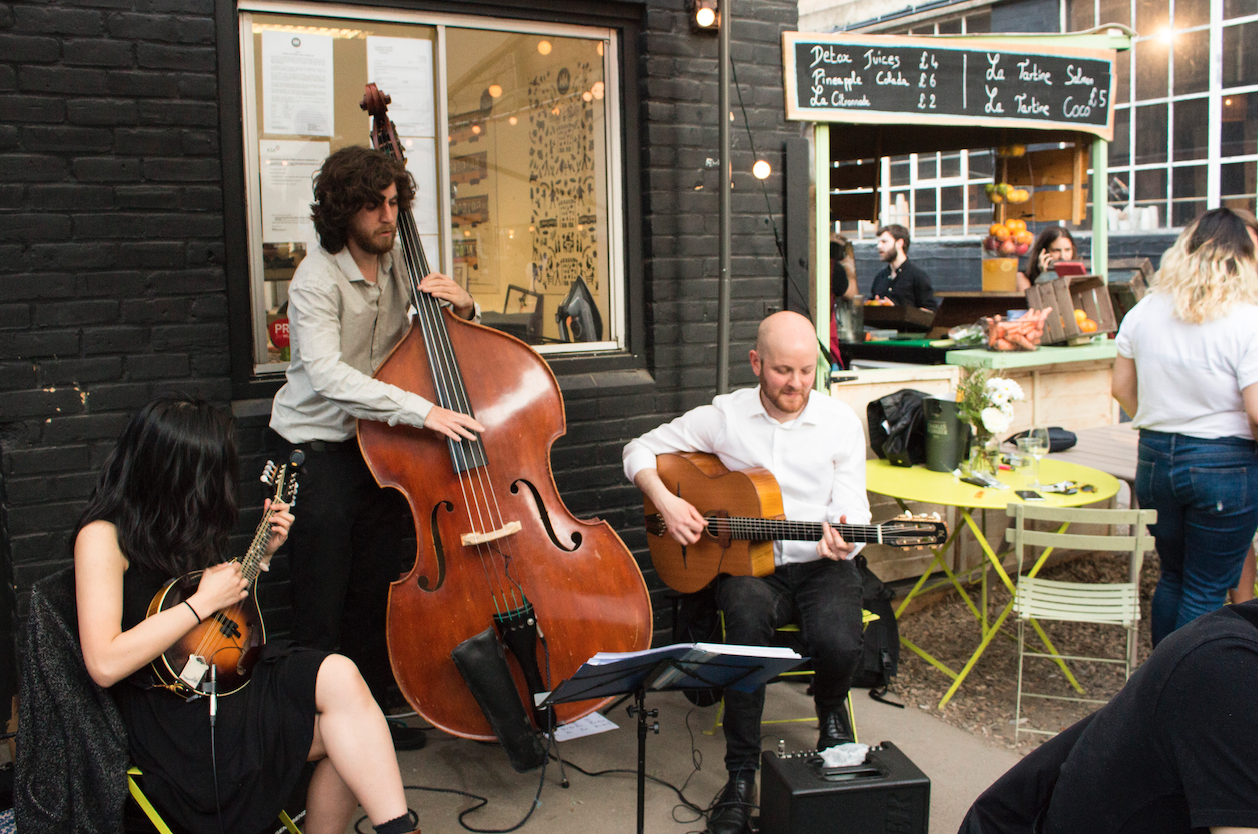 Andrea also has plans to use the backyard cinema space as the venue for purpose-driven events in the future. "We plan to host concerts, talks, presentations – we love movies but we want to offer something that is more interactive, too," says Andrea. 
Putting the philosophy into practice 
Promoting food and drink events on social media and their Eventbrite page enables MM to share what they are doing with the public – to spread their message while ensuring people have an enjoyable experience. 
The venture is clearly a success, but Andrea and the team show no sign of slowing down. Instead, they constantly consider every detail of their operation to ensure the site upholds MM's mission. "We vet every supplier and all the ingredients they use. We help them to open their stand and refine their approach – to be fast enough to serve people and ensure the quality is at the right level. It's not a case of them coming to us and us charging them rent – it's an ecosystem and you have to work with them. We are only paid on a percentage of the sales they make." 
Andrea says it has also been important to partner with suppliers and organisations that share the same philosophy. Organising waste management is just one of the ways an event can be made more environmentally sustainable and MM's partnership with Paper Round has resulted in a zero-to-landfill waste management system.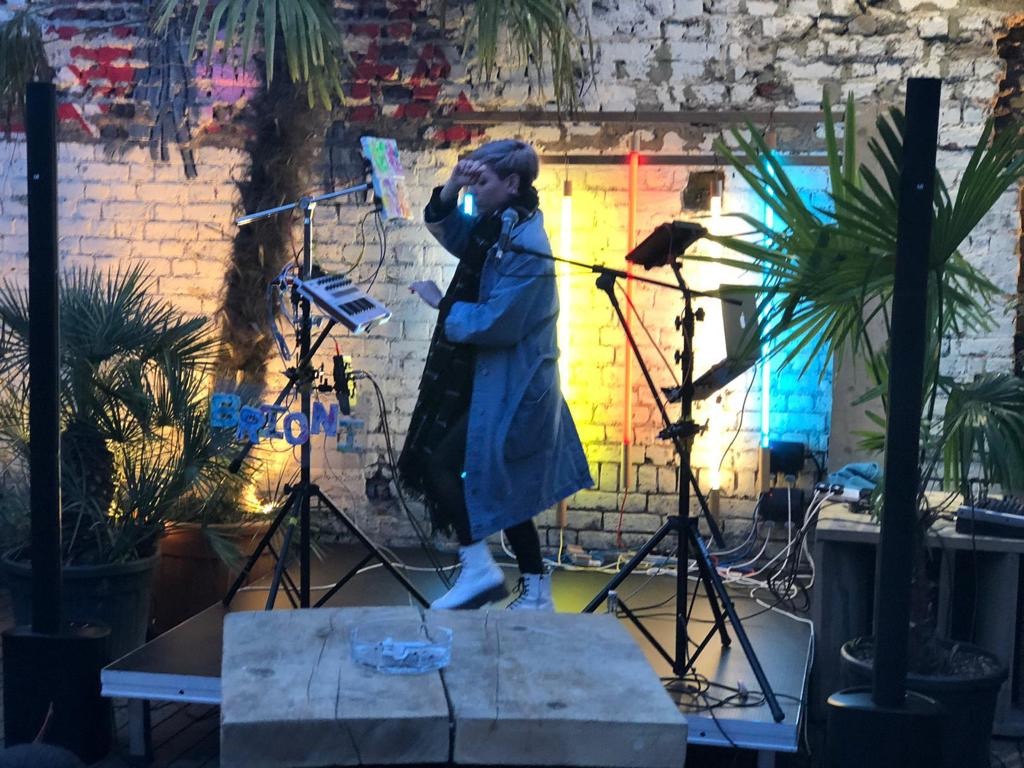 Plans have recently been announced to open three more MM sites in London by the end of the year. "We want to regenerate cities – that means finding places that have been abandoned and giving them back to the local community or finding places where there is no community and creating one," says Andrea. "To us, this is not a business, it's a movement."
If you are feeling inspired to eat Italian, you can learn the art of fresh-filled pasta at one of MM's regular ravioli and tortellini masterclass. Participants take a hands-on approach to kneading and stretching their own dough before eating their creations with the rest of the class. 
Are you passionate about building communities around food and culture? Why not start your own foodie event in your neighbourhood? We can help!