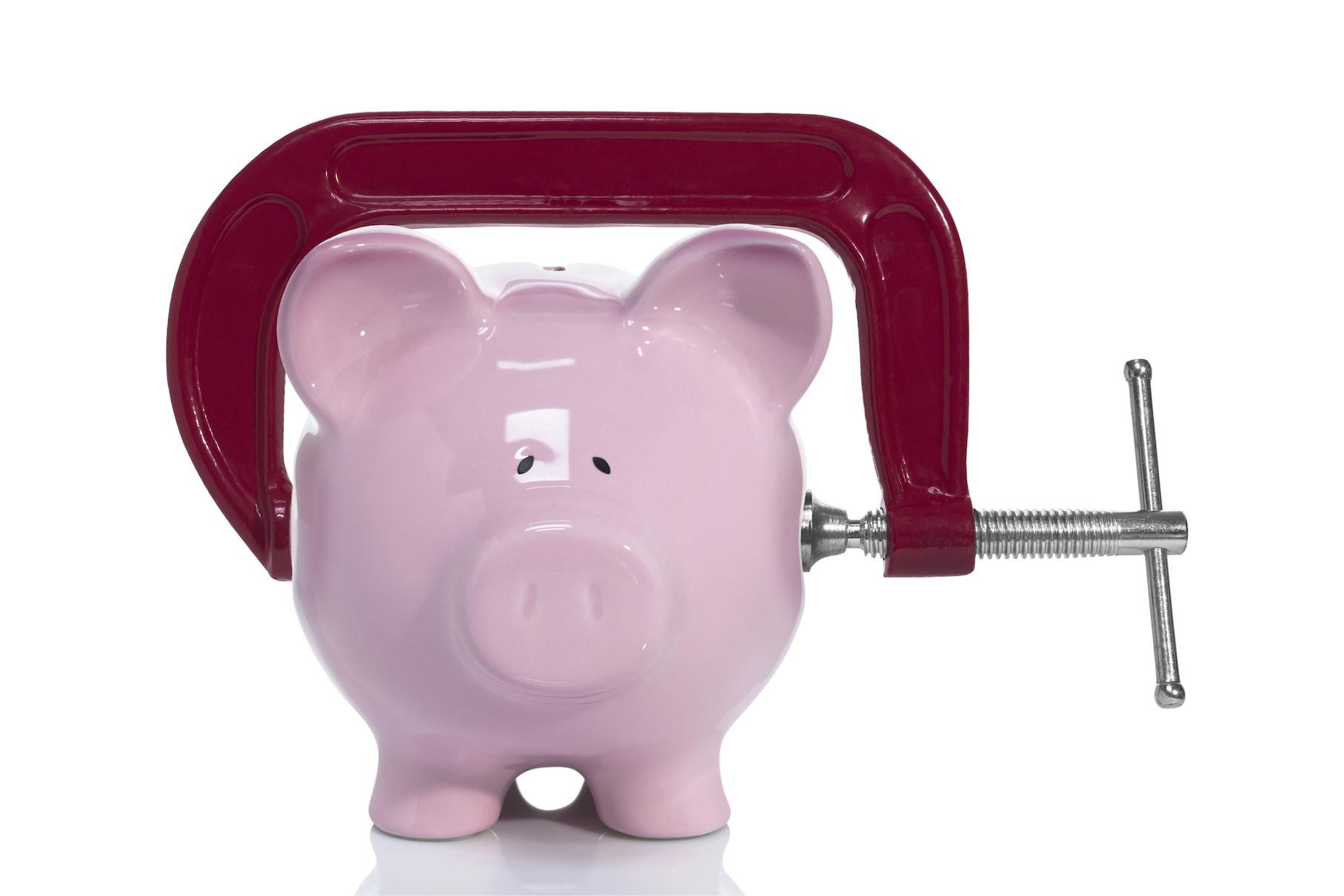 7 Top Tips for Running a Fundraising Event on a Tight Budget
Rebecca Elcome of Ark, Katja Janus of Arthritis Research UK and Lizzie Charles of Action Against Hunger are all members of the Special Events Forum, a group set up to share experience and learning about special events in the charity sector.
We've canvassed the committee we manage, made up of event managers from across the sector, to compile their top tips on that age old charity challenge of running events on a tight budget with limited resource, and here are the results!
1. Lean heavily on post-event evaluations, or learn from similar activities
The best way to start planning for your event is to make sure you don't repeat the mistakes of the past! If there's any documentation on what might have happened in previous years or at other events of a similar nature within your charity, make sure you scour it fully. If not, aim to speak to stakeholders (committee members, staff members who may have been around, volunteers who helped out on the night) about how they felt the event went and what its strengths and weaknesses were.
If it's the first time that this event has taken place make sure you leave a thorough record for next year so that you don't end up having to start from scratch every time, saving you time that can be put towards more important things.
Related: Your Complete Guide to the Event Evaluation Process (Plus Free Template)
2. Think carefully about where to invest your budget
The ultimate aim of your event is to raise money, so make sure that you invest your expenditure in areas where you feel confident that you'll see a return. Whatever you do, it's essential that you get the basics right. If you've promised guests a 3 course meal and a drinks reception, make sure that is what you deliver!
It's also vital to take advice from your stakeholders – particularly if you have a committee who are driving ticket sales. Their guests will be the ones attending the event, and it's important to know what their expectations are likely to be. It could be that a drinks reception and bowl food will have the same outcome as a sit down dinner, and at a much lower cost – but you'll only know this for certain if you ask the right connections for their advice.
3. Consider what can be removed from the event without affecting the experience
Once you've taken advice from your stakeholders, consider whether there's anything that you can scale back on that'll reduce your costs.
For example, does your event have to include silent auction technology (often a significant % of a small budget), or would closed bidding on paper forms work just as well? Do you need to show a video or can you get a brilliant speaker who may be an influential peer of your guests on board instead – and does that mean that you don't need to hire plasma screens?
Look at every aspect of the event and the budget and consider whether it's essential to your guest's experience before committing to contracts. It may be that you decide that you've already scaled back to the bare minimum, but unless you really think through every item of expenditure, it may be that you're missing out on a cost saving.
Related: Download your own event budget template
4. Use unusual spaces
A major cost of running a special event can be the venue – and then costs often continue to spiral by being locked into using suppliers that come part and parcel with the space, whether or not they're the cheapest and best option available.
Think carefully about what your charity can offer a space that isn't used on a daily basis for commercial events (e.g. a restaurant, warehouse, quirky café or interesting gallery). Because you won't be their bread and butter, you may be able to negotiate a great rate. If you're able to facilitate some great PR, help motivate their staff by enabling them to do something they'll feel great about, or introduce the space to potential new clients because your guest list has a synergy with their typical audience, you may be able to come to a reciprocal arrangement that works well for everyone.
In addition, by using a space that is less likely to have a contract with a catering or production company, you'll have more flexibility to choose the options that best fit with your budget whilst meeting your guests' expectations. Because you're in a position to bring in more of your own food, drink and chefs, you may be able to avoid corkage charges, and give yourself the option to secure drinks and ingredients on an in-kind sponsorship basis.
Related: Get your free site inspection checklist
5. Prioritise in-kind sponsorship
In-kind and pro bono sponsorship is one of the best ways to keep your costs as low as possible. By working with ingredients and drinks suppliers, you can often ensure that the cost of your meal is extremely low – or even free of charge. If you're short on time and resource, prioritise the biggest expenses (e.g. wine, meat for the main) first and work downwards in order of cost.
In the spirit of 'if you don't ask…', it's also worth considering whether you could get charity discounts or even total sponsorship or pro bono support from AV companies, designers, brochure printers, transport companies. Speak to your venue to check whether they have any AV provisions or relationships that might help you to keep costs low. You might be pleasantly surprised!
If you're aiming to secure cash sponsorship to cover costs and finding it a struggle to secure a headline sponsor, consider breaking down your sponsorship target into more manageable amounts – e.g. £5,000 to cover entertainment or £10,000 for a drinks reception.
For both cash and in-kind sponsors, it's worth thinking what you can provide them with in return to make sure they feel great about giving you and your charity support. This could include PR, exposure at the event, social media interaction, or even the chance to get to know your charity and the cause that they've helped better.
Related: How To Structure a Successful Event Sponsorship Proposal
6. Build capacity through volunteer support
Whether you're working with a volunteer committee, getting pro bono support from individuals with specific expertise (e.g. PR, design or knowledge of an aspect of your event that you may not be a pro on – such as art consultants or sommeliers) or receiving help from volunteer assistants, getting a little extra help on board can make all the difference to the level at which you're able to deliver your event.
In order to ensure that the event runs as smoothly as possible on the day (or night), you can also consider ways to use internal support and expertise from across your organisation – for example, could your finance manager run your payments desk, or could a member of your HR team oversee volunteer welfare on the night?
When budgets for an event are very low, resourcing is often tight, so think creatively about how to mobilise support from individuals who are keen to support your cause.
Related: Recruiting and managing event volunteers at scale
7. Remember that relationships are like gold dust
Ultimately, all of the points above hinge on one key thing – building great relationships in support of your cause. It's through taking the time to speak to people (no matter how busy you are) that you'll have a good chance of finding the right engaged venue, getting a committee on board or securing in-kind sponsorship.
It's also essential to remember the importance of guest stewardship – be sure to thank them at every opportunity to make sure they understand the importance of the contribution that they've made by being part of the night. And once you've established these relationships, don't let them go – make sure you speak to these individuals year round, checking in on a regular basis and updating them on any big moments for your charity or the event. That way, next year you'll be in the best possible position to hold an even better event with your limited resources.
Related: The Complete 52 Week Event Communication Plan
Conclusion
Running fundraising events on a budget can be particularly challenging, as you have to weigh up providing a great experience to your donors with the need to keep costs down so you're able to maximise the amount of money you can provide back to your cause.
However by building strong relationships, never being afraid to ask, and taking a shrewd approach to your budgeting and event planning, it is possible to put on brilliant events that don't cost the earth.