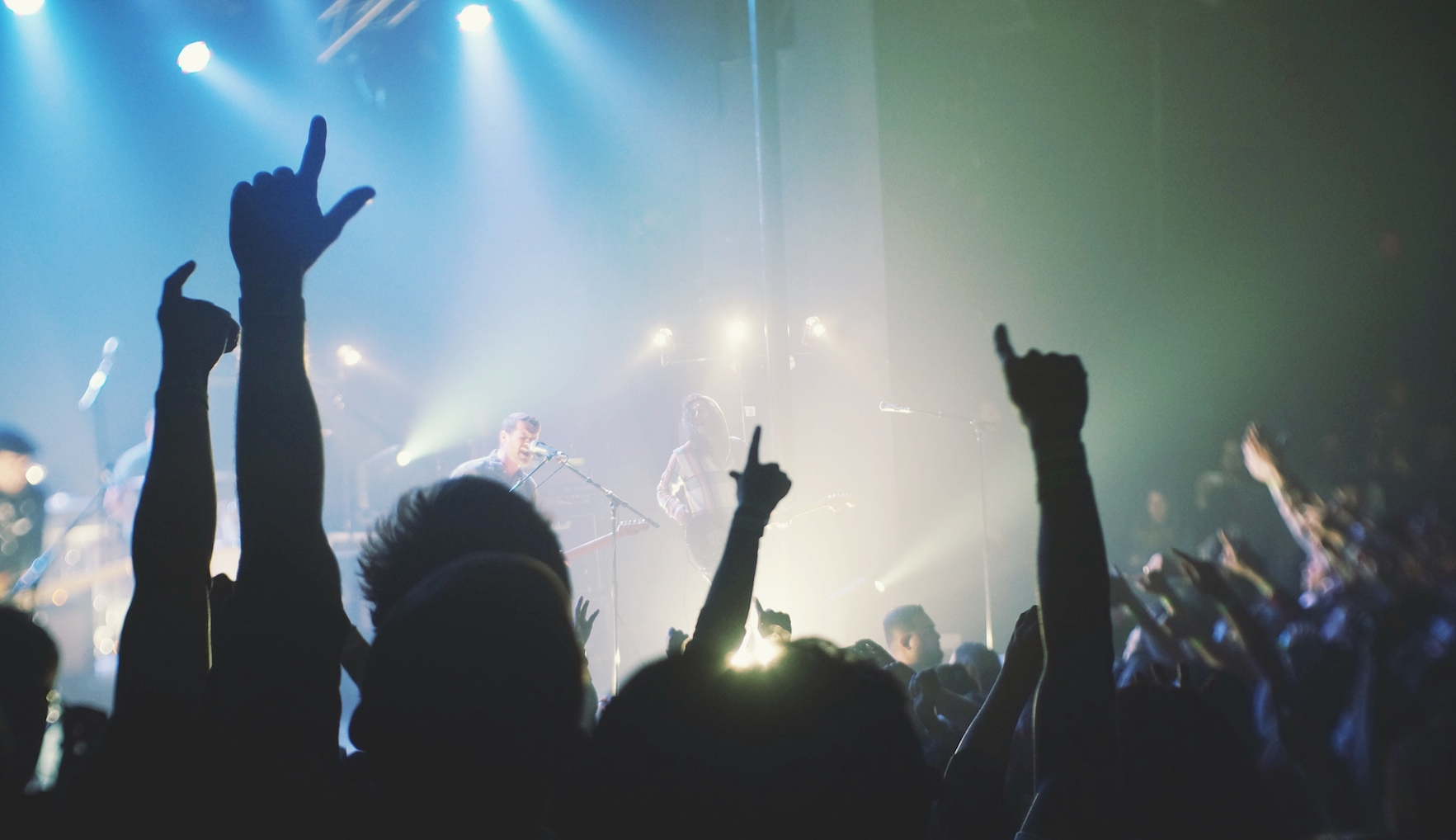 How Eventbrite Can Help You to Sell Out Your Next Gig
In a recent survey of over 500 music professionals ('Making Music & Money: How Live Events Are Shaping Incomes for the Music Industry'), there was a simple, stand-out fact: from artists to promoters, session players to venues – live events are a major source of income.
So it makes sense that everyone would benefit from gigs being packed out with fans, as full-to-capacity venues means more revenue for everyone involved.
The question then is: how can Eventbrite help you sell out your next gig?
Let's see…
Music fans are looking for your gigs on Eventbrite
We serve hundreds of thousands of event organisers who rely on us to help them sell their experiences to tens of millions of active consumers.
And those millions of active consumers are potential gig-goers and fans of your music, just looking for the right things to do with their friends after work or on a weekend.
Listing your event on our platform is a great way to get fresh exposure to event-goers and music fans, helping boost your sales before you've even thought about proactive promotion.
Gig-goers share with their friends
Another important way that Eventbrite can help make sure your event is a sell-out, is to encourage the natural inclination of gig-goers to share your event with their friends.
Social influence i.e. fans wanting to go to the same gigs their friends are going to, is incredibly powerful, and social media is a perfect way to spread the word.
When someone buys a ticket to your upcoming event, they're immediately prompted to tell their social circle about it on Facebook and Twitter, which means word about your event spreads organically across friendship groups.
And we've even got data to prove it, with a study we conducted last year on the value of social media showing that on average, each social share is worth £3.18, which is ultimately going to be money in your pocket.
Just Google it
What's one of the first things you do if you're looking for something?
Chances are Googling it is going to be high on your list…and that goes for just about everyone else too. In fact Google receives a staggering 3.5 billion searches per day, meaning that being one of those top search results will be a great boost to your ticket sales.
And here again, Eventbrite can help.
We've got a super high domain authority, which is one of the factors Google will take into account when showing up search results.
For example when you search for definitions you'll often see a Wikipedia page at the top of the results; if you're looking for a product you'll often see Amazon results at the top; or searching for actors will probably mean you see IMDB pages.
This is because they all have high domain authority, and so the pages on their sites get ranked highly.
Similarly, if people are searching for things related to your gig, and you've listed them on your event page, being on Eventbrite will help you show up at the top of Google. This will then drive more ticket sales and help you achieve a sell-out event.
Ease of buying tickets
All of these things are great when it comes to driving more people to your event pages, which will help you sell more tickets, but what about turning more of those page visits into sales too?
If it's not easy for people to buy your tickets in any situation, then chances are they won't, and you'll lose the sale.
For example if someone sees their friend's tweet telling them they're going to your gig, and they're on their mobile phone on the way into work, they need to be able to buy a ticket for the event there and then.
If they don't buy it in the moment, then after a busy day at work, they could have easily forgotten about it and just never buy it (or get a better offer in the mean time).
So using Eventbrite's mobile optimised site, and streamlined purchase process, makes it much more likely that anyone who hears about your gig, and is interested in attending, will be able to get their tickets there and then. Because losing sales doesn't help you reach that full-capacity venue you're after.
More expert advice on selling out your gigs
 In our report on 'Making Music & Money', we approached 4 experts to share their best practice tips for artists and bands to put on more successful gigs.
Download the full report for free today and get another step closer to selling out all of your future gigs.