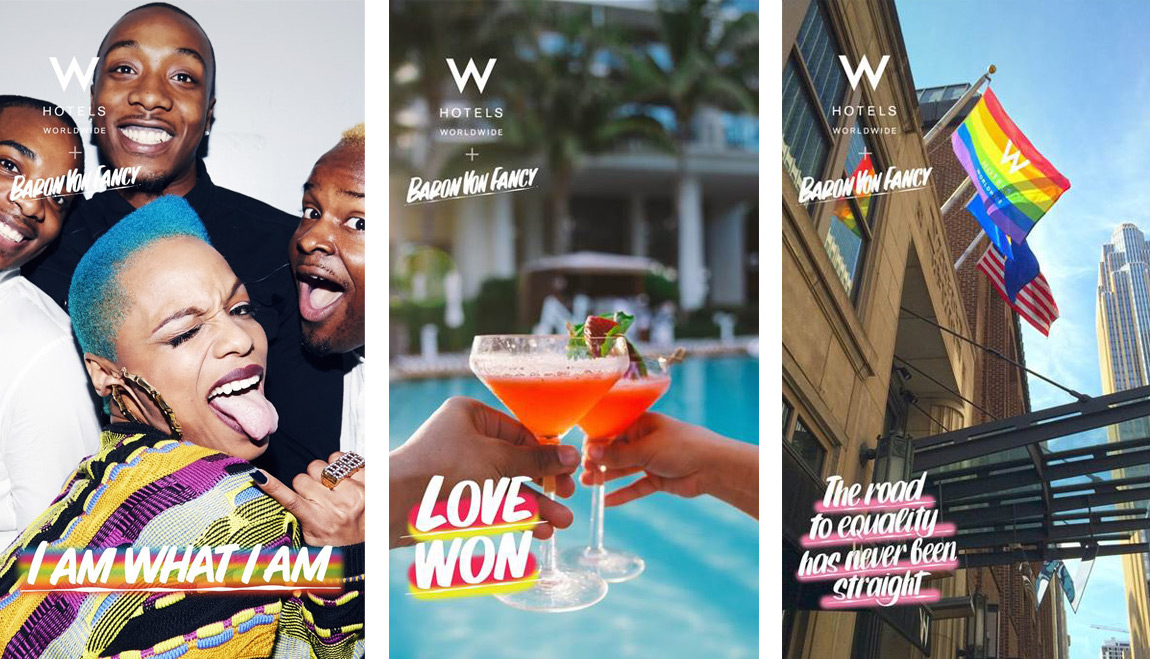 Awesome Snapchat Geofilter Event Campaigns You Can Learn From
You can have a personalised Snapchat Geofilter for your event from as little as $5, making this a promotional opportunity not to be missed.
If you're not yet familiar with on-demand geofilters, they are overlays that can be applied to photos or videos by Snapchat users within a designated location, such as an event venue, at a designated date and time.
The larger an area you want to cover and the longer a period you want the filter available for, the more expensive it will be. However, at a cost of only $5 per 20,000 square ft. they really do represent amazing value for marketers.
As such, brands have jumped on geofilters and have integrated the functionality into some really clever campaigns built around events. Check out some of the best below and get inspired before creating a Snapchat geofilter for your event.
As seen at Coachella Music Festival
Coachella wanted to do more than provide one generic geofilter for all festivalgoers, giving them the ability to share their own personalised experience. To do this, they produced a different geofilter for each act on each stage. The geofilters available in each geofenced area continually changed allowing Snapchat users to better illustrate their time at the festival.
The initiative resulted in far higher use of the filters, encouraging attendees to post photos of each band they saw and each area of the festival they visited, rather than just a single picture. Furthermore, attendees were able to submit their photos to the festival's Snapchat Our Story, helping to promote the event to non-attendees.
As seen at LBGT Pride Month
To celebrate Pride, W Hotels launched a geofilter campaign running at all of its US hotels during the month of June. Three bespoke paintings by artist Baron Von Fancy were used to create the Pride geofilters, which visitors to the hotels could use. The hotel brand incorporated an element of CSR into the campaign by donating $1 to the Human Rights Campaign for every use.
Von Fancy's original, full-size commissioned works were displayed at selected W hotels during June to coincide with the cities' Pride festivities. Special events were also organised at the properties to help raise additional funds for HRC.
As seen at 02 Arena 10th Anniversary Celebrations
The first ever user-generated Snapchat ad was created at the 10th anniversary of The 02 Arena (previously the Millennium Dome). The venue in Greenwich, London held a series of concerts including Alt-J, Celine Dion and Ed Sheeran and mobile company 02 partnered with Snapchat to capture the proceedings.
Some lucky fans snaffled a pair of Snapchat Spectacles from 'Snapbot' vending machines and could contribute footage they'd recorded for use in the ad. The collaboration also includes a series of geofilters for artists on their show days. Furthermore, O2 customers at the venue received geo-targeted SMS and MMS messages offering exclusive discounts and upgrades.
As seen at Wimbledon Championships
The All England Lawn Tennis Club (AELTC) aimed to enhance the on-site experience for fans at Wimbledon 2015 with its social media strategy. To do this, it became one of the first brands to use Snapchat's geofilter functionality, producing a suite of Wimbledon-themed filters. It also invited attendees to contribute to two Live Stories during its opening and closing days, helping target younger fans at home.
The campaign clocked up 624 million views on Snapchat and led to AELTC inking a three-year deal with the messaging platform to have a temporary home in the Snapchat Live section for the UK.  Wimbledon's Live Story compiles moments from the tournament including user footage from the men's and women's finals.
As seen at the Anti-Trump London Rally
The Guardian newspaper produced its first ever Snapchat geofilter in February to target protesters attending the London anti-Trump rally. Snapchatters were able to access the filter at the protest's starting point in London's Grosvenor Square.
The campaign urged protesters to share the "unfiltered truth," with the filter acting as a digital placard. Using Snapchat in this way enabled the Guardian to position itself on the side of those against President Trump's Muslim travel ban, helping cement its reputation as the paper of choice among young liberals.
As seen at the General Election
The Electoral Commission partnered with Snapchat to get more young people voting in the 2017 UK General Election. The "Find your voice!" geofilter graphic went live in the final week before registration for voting closed, encouraging 18 to 24-year-olds to share the fact they'd signed up among their peers. As well as reminding young people to vote, the social campaign also aimed to encourage engagement and conversation regarding the election.
The Snapchat initiative followed a similar campaign by the Electoral Commission for the Scottish Council elections. For the London mayoral election, Snapchat itself produced an "I voted" geofilter for users in north and central London to use after they had paid a visit to their local polling station.
Conclusion
A Snapchat geofilter is an easy (and cheap) way to encourage attendees to share content from your event – even better, it's fully branded! And with Snapchat now boasting 10 million daily users in the UK, it's potentially incredible exposure for you and your sponsors.