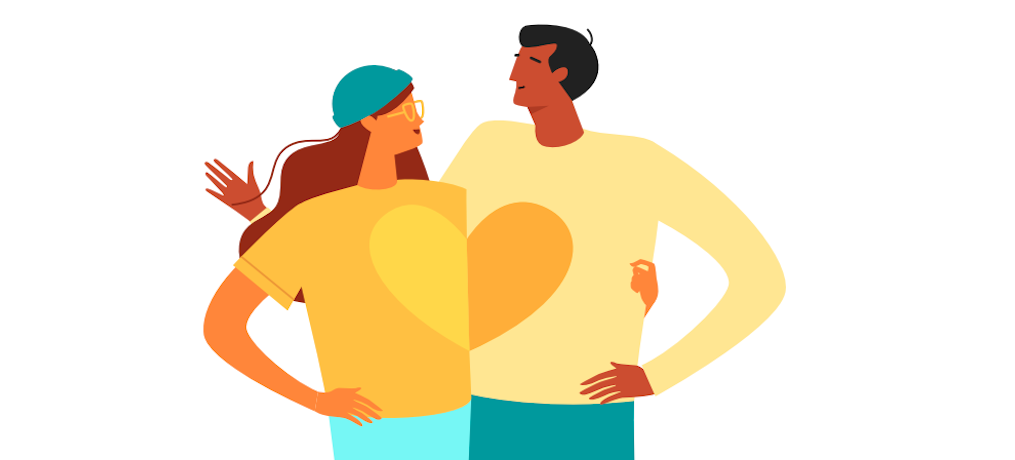 10 Types of Event Sponsorship Packages Big Brands Love
While dreaming of how event sponsors can provide unique experiences for your attendees, help offset event expenses, and broaden the reach of your event, you may wonder where to begin with finding and securing event sponsorships. By understanding your attendees' needs, matching them to a sponsor's objectives, and creating event sponsorship packages that offer opportunities for the deeper connection that brands seek, you can show potential sponsors that your event is worth their consideration.
To help you get started, here are 10 examples of event sponsorship tips that will get a sponsor's attention, whether you're planning a virtual event or considering in-person events.
1. Interactive art installations
At conferences and music festivals alike, people love interacting with art installations, which grab attention and engage attendees. In 2019, Sensorio, an arts and events space in Paso Robles, California, began hosting an installation of UK artist Bruce Munro's "Field of Light," made up of 60,000 LED orbs on flower-like stalks.
The installation became an event in and of itself. Sensorio sold general admission tickets as well as VIP tickets which gave attendees access to a private dining room. The installation's tenure has been extended indefinitely due to popularity, and likely draws in creators looking to put on an event at Sensorio.
2. Sponsored livestreams
Live video can extend your reach and have a real impact on your bottom line. In fact, 30% of people who watch a livestreamed video will attend that same event the following year. Offering a livestream as a sponsorship package can provide brands with the opportunity to engage with audiences in niche markets. You can even set up your livestream so that you can accept donations as you stream via Eventbrite.
Toyota sponsored Tumblr and Yahoo's 2016 livestream of the country music festival Stagecoach (Coachella's sister event, which drew about 75,000 fans). The video player included Toyota branding at the top of the page, as well as 30-second pre-roll and shorter "bumper" videos that ran before the content began playing.
"We decided to livestream on Tumblr to support our 'Music Moves You' blog," Nancy Inouye, national media manager at Toyota, told AdWeek. "Being able to provide premium live video and access to one of country music's biggest events helps us amplify our presence in the music space in a way that centrally features our brand."
3. Virtual reality installations
Virtual reality (VR) offers events and brands alike an opportunity to create engaging, innovative, and multi-sensory brand activations for attendees, both in-person and remotely. A VR headset allows the user to view 3D imagery, performers, and places that might not otherwise be available to them.
Electronic music artist Jean-Michel Jarre put on a virtual New Year's Eve concert in the Notre Dame cathedral in Paris, France. An avatar of Jarre was projected inside a VR cathedral, and the performance was streamed to the audience via Facebook and YouTube, thanks to Jarre's partnership with French VR company VRrOOm.
4. Sponsored entertainment
Event attendees love a special guest like a musical artist or a comedian, and bringing in big-name talent is a great way to attract the brands on your wishlist. Within your event sponsorship proposal, be sure to include details of talent and entertainment and the key sponsor opportunities and benefits.
Potential sponsors will love the idea of a celebrity performance sponsored by their brand, with their logo strategically placed either in person or on the livestream so that all attendees know who made their fun possible.
5. Sponsored merchandise
Everyone loves swag, especially when it's useful or unexpected. Providing branded merchandise in the form of tools attendees might need while they're at the event, such as lanyards, pens, or water bottles, is a classic sponsorship opportunity. Virtual events can delight their attendees with merch sent directly to their door, and this gives sponsors the opportunity to connect with attendees in their own homes.
Try to think of an idea that targets what your sponsors care about. For example, a self-care event might send lotions, stress-relieving colouring books, and chocolates to wellness-minded attendees.
6. Food and drink brand activation
Offer a brand activation around food at your event or via the food you deliver to virtual attendees. Consider food printing (logos printed on edibles), company-branded drinks, pop-up restaurants, or a chef's table or mobile kitchen.
The Women's Health Clinic decided to take its 2021 International Women's Day Event online, with attendees receiving boxes of curated canapés from top local chefs. The Women's Health Clinic is also working on a cookbook filled with recipes from the chefs who have contributed to the Women, Wine, and Food event since it started 40 years ago, which will be a great reminder to fans of the event all year round.
7. Stress-melting game stations
Having a games area at your event provides attendees with a place to have fun and network. Ping pong, casino card games, old-school board games, or giant versions of party favourites like Jenga can be a valuable brand activation for sponsors.
At Sound on Sound Fest, a cider company took over the ax- and knife-throwing area. "We stuck apples into those walls, and folks were trained how to throw an ax or a knife to hit the apple," Adi Anand, the festival's director of business development, told Eventbrite.
"There were prizes: If someone hit the apple, they could win an instant upgrade to VIP, or tickets for next year. There was a long line the whole time, and it was one of the most popular things we had. It was about learning a new skill, and it was very on-brand and done in a very safe, monitored setup."
8. Sponsored closed captioning or interpretation
Adapting events for attendees with different needs is crucial, especially when you are reaching a diverse audience with a virtual event. Closed captioning or interpretation will need to run throughout your event, making it a great event sponsorship package opportunity with lots of exposure for potential sponsors.
YouTube, Facebook, and Zoom (via third-party services) can provide captioning services for your livestream. Thinking of the ways you cater to all potential attendees will mean a lot to your audience, and it will be a good opportunity for a sponsor to demonstrate that they care as well.
9. Short fitness and wellness sessions
Taking a quick break for guided stretching or a fitness session can be a great way to re-engage attendees who are on their feet at a live event, but it's nice at virtual events as well.
When looking to expand its fitness brand awareness, Zumba showed up at events and ran 10- to 15-minute beginner dance sessions that attendees could join. These short sessions introduced attendees to the workout and improved the event experience.
10. Unique giveaways
Gifts and giveaways are excellent event sponsorship examples, especially if you and your sponsor tie the giveaway to something experience-based, like a trip.
Online real estate marketplace Ten-X was a major sponsor at SXSW 2016. Its Ten-X Flyaway Contest tied in the launch of a new product with a compelling prize: roundtrip airfare and hotel accommodations for five winners and their guests to the SXSW Interactive Festival, as well as registrations for the event and tickets to Ten-X's exclusive launch party. Attendees were eager to participate and provide their information in the process, making this a powerful sponsorship package for lead generation.
Next step: pricing your event sponsorship packages
Now that you've crafted your event sponsorship packages, it's time to set the right price and learn how to find corporate event sponsorship.
Use our Sponsorship Market Rate Valuation Workbook to help both you and your sponsors get the most bang for your buck.