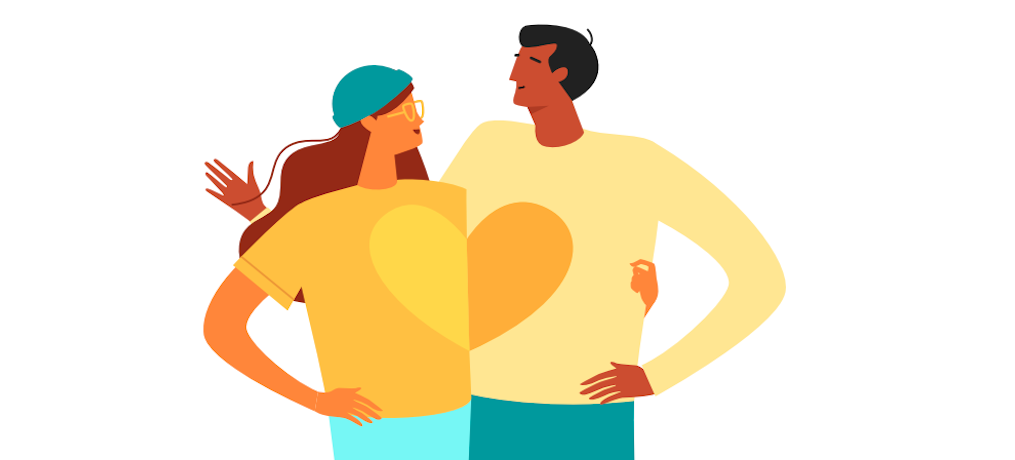 10 Types of Sponsorship Packages Big Brands Love
Finding and securing sponsors is no easy task. In fact, most event professionals rate it as the greatest sponsorship challenge they face, along with evaluating return on investment and approaching sponsors in the first place.
A shifting paradigm is partly to blame: brands that were once content to drive awareness via logo placements are now looking for opportunities to create deeper, long-lasting connections with attendees. As a result, they've become harder to win – and much harder to retain.
So how can you win these brands over? First, by understanding your attendees' needs and matching them to a sponsor's objectives. Second, by creating sponsorship packages that offer the opportunities for deeper connection brands seek.
In short, you need to avoid blending in with all the others approaching the same brands. To help, here are 10 examples of event sponsorship packages that stand out.
Sponsorship package #1: Interactive art installations
Whether at a conference or a music festival, people love interacting with art installations. Whether it's by walking in, on, or around them, or by actually becoming part of the artwork, interactive installations grab attention and engage in a way quite unlike any other brand activation.
At last summer's Join the Docks festival in London, local artist Matt Ponting presented his original illustrations in an interactive exhibition, 'Doodling the Docks'. Visitors could explore the area using a walking guide, following Matt's images, and take part in art workshops. Inside the guide, there was space to draw doodles, which could be shared on social media for the chance to win a prize.
Sponsorship package #2: Sponsored live streams
Live video can extend your reach and have a real impact on your bottom line. In fact, 30% of people who watch a live-streamed video will attend that same event the following year. Offering a live stream as part of a sponsorship package can provide brands with the opportunity to engage with audiences in niche markets.
Energy drink company Red Bull partnered with Bestival for their 2016 Isle of Wight-based festival, sharing exclusive artist interviews, backstage access, and world-record attempts with viewers at home. A statement from the organisers said: "As part of their Season of Festivals, Red Bull TV will be broadcasting from Bestival – giving viewers at home the chance to hurtle headlong into the good times with Bestival's future-themed extravaganza".
Sponsorship package #3: Virtual reality installations
Virtual reality offers events and brands alike an opportunity to create engaging, innovative, multi-sensory brand activations for attendees. Putting on a VR headset allows the user to view three-dimensional imagery, transporting attendees to different places and experiences.
For example, Health and wellbeing agency, Energy Lab, was one of the sponsors for Women of Silicon Roundabout 2019, held in ExCeL London. With two Zwift bikes on site, they simulated a real-life ride by connecting indoor-bike trainers with VR. They held a competition to see who could cycle furthest in 30 seconds. The first-place prize was for Energy Lab to set up the same competition at the winner's company, while the runner-up received health scans for up to 80 employees.
Sponsorship package #4: Sponsored lounges
Sponsored lounges and parties can take your event to the next level. Especially if you've conducted surveys and have discovered that your attendees wanted more opportunities to network or relax during your event.
American Express teamed up with Wimbledon to host a members' lounge at last year's tournament. Cardholders could bring in up to two guests, who could relax and enjoy the hammocks, phone-charging stations, and a complementary custom-postcard station.
Deborah Curtis, Vice President and Head of Global Experiential Marketing and Partnerships, explained that this partnership means delivering "an enhanced event experience for Card Members that reflects the best of our brand". The possibilities weren't just for consumers, however, as she continued, "We're also excited to leverage the partnership at a B2B level, supporting our small merchants in the Wimbledon area and bringing a pop-up activation to several of our UK corporate clients, so they can truly immerse themselves in the experience of the Championships".
Sponsorship package #5: WiFi and phone charging stations
Whether your event is for business professionals networking on a weekday or foodies relaxing over the weekend, attendees require access to WiFi. And if you want to encourage people to engage with your event on social media or live stream performances, you'll want to provide access to WiFi, too.
At the 2017 Glastonbury Festival, official technology and communications partner EE offered colossal quantities of free 4G, WiFi, and a phone charging station (including wireless charging), all in preparation for the most-shared Glastonbury ever. Over 50 terabytes of data were used, and EE's Recharge Tent and power bar swaps kept attendees fully charged all weekend.
Sponsorship package #6: Food and drink brand activation
Food printing (logos printed on eatables), company-branded drinks, pop-up restaurants, even organising a chef's table or mobile kitchen – there are many different ways to offer a brand activation around food at your event.
In 2016, TK Maxx teamed up with celebrity chef, Gizzi Erskine, to host a one-day pop-up dining experience, #DuvetDining, in London's Shoreditch. Guests were treated to a bespoke menu, with unusual flavours presented in unexpected ways, including tomato tea and an edible flower garden. With guests seated inside a fort constructed from sheets, linen, and other products from the retailer, this event marked the launch of the Ridiculous Possibilities campaign.
Sponsorship package #7: Stress-melting game stations
Having a games area at your event provides attendees with a place to have fun and network. Table tennis, ping pong, table hockey, casino card games, old-school board games, or giant versions of party favourites like Jenga can be a valuable brand activation opportunity for sponsors.
Lipton Ice Tea appealed to London commuters' inner child by installing a 100-metre inflatable slip-and-slide at King's Cross station for a two-day promo event. The drink brand used this as a base to hand out free samples, promote their #BeADaybreaker campaign, and generally brighten up people's days.
Sponsorship package #8: Illuminated smart wall and social media
A social media wall is one or multiple screens at your event that display posts and photos that are tagged with your event's hashtag on social networks like Twitter. Most social media walls display new posts in real time, but if you're concerned about any tweet getting on the big screen, you can moderate which posts are shown or highlight your favourite tweets.
Google often uses social walls at its events, such as at the 2018 Android Dev Summit. The huge displays allowed attendees to share twitter posts to create a photo selection. They even incorporated the social walls into their live streams of the event.
By offering a social media display as a sponsorship package, sponsors can control the flow of posts and add their brand's tweets to a regular circuit.
Sponsorship package #9: Short fitness and wellness sessions
69% of millennials attend live events to challenge themselves and escape everyday routines. One way to fulfil that desire is by providing short fitness sessions at your event. It doesn't have to be a time-consuming or daunting class, as frequent, 5-10 minute slots can really pack a punch and help attendees feel like they've tried something outside of their comfort zone.
For example, when looking to expand their fitness brand awareness, Zumba showed up at events and ran 10-15 minute beginner dance sessions that attendees could join. These short sessions introduced attendees to the workout and improved the event experience.
Sponsorship package #10: Unique giveaways
Everyone loves swag, particularly when it's useful or unexpected. Gifts and giveaways are excellent brand activation opportunities that you can create a sponsorship package around, especially if you and your sponsor tie the giveaway into something experience-based, like a trip.
At the 2017 B2B Ignite event, held at the Business Design Centre in Islington, integrated communications group Bray Leino set the bar high with what they called "Probably the best B2B conference giveaway ever". They offered delegates the chance to win a holiday on the North Devon coast, at the Saunton Sands hotel, while cross-promoting the event itself.
Next step: pricing your sponsorship packages
Now that you've crafted your sponsorship packages, it's time to set the right price. Use the Sponsorship Market Rate Valuation Workbook to make sure both you and your sponsors get the best value for money.