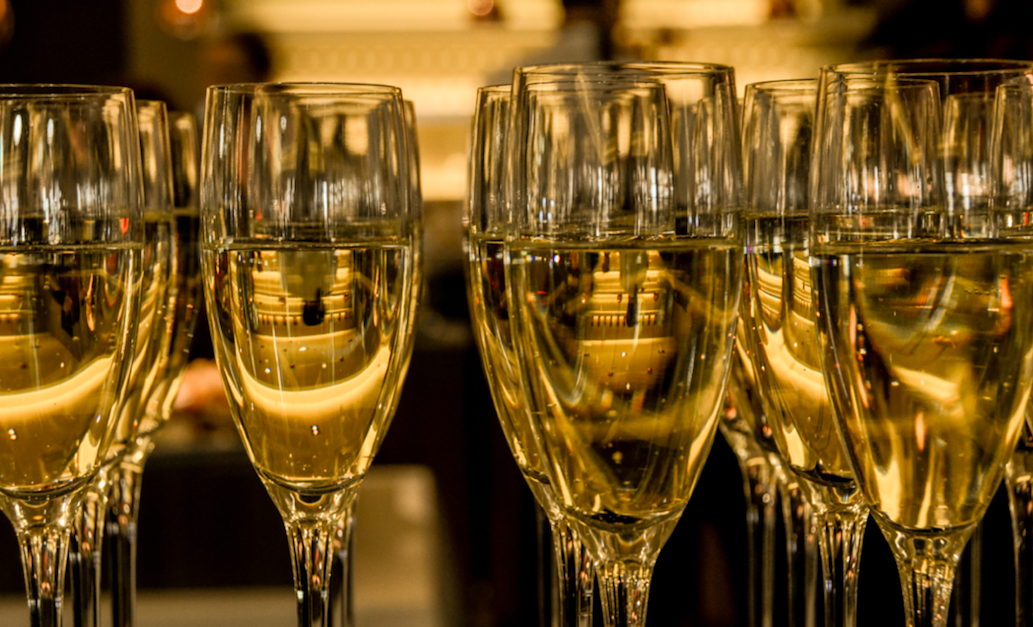 How To Stage An Oscar Worthy VIP Event
If you manage to bag yourself a ticket to the Academy Awards then you're among an elite few, but an even more hotly contested ticket is the Vanity Fair afterparty. To get in you've got to be a total A-lister.
The annual shindig, hosted by Vanity Fair editor Radhika Jones, is for Hollywood royalty only. But you don't have to be welcoming big names like Jennifer Lawrence and Helen Mirren in order to organise a fantastic VIP event.
Here's how to create hype and anticipation for your own special guests, with 5 lessons event organisers can learn from the Vanity Fair Oscar Party.
"Borrow" Prestige from Another Event
While Vanity Fair is in itself a big name, the success the magazine has in attracting big celebrities to its party lies in the event's proximity to the Academy Awards.
The target guests are already in position at The Oscars and need only walk the green-and-white carpet from the Dolby Theatre to reach the custom-built party venue. By providing buzzing Oscar winners with a place to celebrate, the event is able to effortlessly steal the glitz, glamour, and excitement of the awards.
You too can benefit from the halo effect of another, high profile, happening by organising your event around it. For example, you might choose to work with an important industry conference to organise an afterparty for select guests, or you could opt for corporate hospitality at a prestigious sporting event such as The Championships at Wimbledon.
This tactic can help you either access the guests you want for your event through their existing attendance at another or provide the pulling power to attract them. To impress VIPs, your offering has to be special and piggybacking on to a top ticket event offers a shortcut to obtaining prestige.
Choose a Special Venue
Another way to make guests feel privileged is to host your event in a really special venue. The Vanity Fair Oscar Party venue is constructed especially for the event, in an enviable location adjacent to the Wallis Annenberg Center and Beverly Hills City Hall.
You can replicate this by hosting your event in a pop-up venue of your own – the more unusual the location the better! Great examples of events taking place in unexpected places include Benefit's drive-thru brow bar on the road to Glastonbury Festival and North Face Mountain Festival at the foot of Mount Eiger in the Swiss Alps.
Meanwhile, the novelty of gaining access to a venue not usually open to the public can be a big draw. You could consider hosting your event in a private stately home, government building such as The Houses of Parliament or the offices of a high profile company, like Google.
Alternatively, a prestigious venue like a museum or gallery can confer on your event the image you desire and help attract the right crowd.
Require a Smart Dress Code
The Oscars are as much about the outfits as they are the awards and the guests are only too happy to pose for photos as they make their entrance to the afterparty. Setting a black tie dress code sends the message that your event is worth dressing up for.
There is so much speculation around who will be wearing what at the Academy Awards, with guests planning their outfits weeks in advance and enlisting the help of vast styling teams. Try to encourage a little bit of sartorial anticipation for your event by letting attendees know they are expected to dress to impress.
You might like to make things a little more fun with a colour scheme or theme, such as a mascarade ball. But keep it classy – just like the celebs on the red carpet, guests don't want to get attention for the wrong reasons!
 Give Guests the Chance to Build Their Profile
Getting papped making an entrance to the Vanity Fair Oscar Party is a surefire way to make it into the press. Attending an event such as this comes with considerable bragging rights and people are keen to be seen.
The organisers ensure guests can gain maximum exposure by creating a show-stopping entrance, lined with spotlights and featuring the words 'Vanity Fair' in giant letters – the perfect photo opportunity for the awaiting media. Of course, it also provides priceless coverage for the Vanity Fair brand.
Replicate this fanfare by making the entrance to your event as impressive as the interior; have a backdrop printed with your logo and that of sponsors and hire a professional to take photos as guests arrive. These images can be shared on social media as valuable social currency.
Invite local society magazines and industry press along and encourage them to cover the event in their 'out and about' gallery sections. Let your guests know the media will be in attendance to enhance the feeling that your event is the one to be seen at.
Promote the Networking Opportunities
When you land an invitation to an event like the Vanity Fair afterparty, it's not really the thought of the free drinks and canapes that sends you wild with excitement – it's the thought of the celebrities you're going to be rubbing shoulders with.
The calibre of the fellow guests is the number one factor that sets an event apart as being truly exclusive. You might not be inviting film stars along to your event, but if you have senior business people they may well be regarded as celebrities in their fields.
The Academy Awards issue the names of the films and individuals shortlisted prior to the event, so people know who's going to be there. You can do something similar by using an event networking app, which shows attendees who else is registered. You can even give guests a say in who they're seated with at dinner with an app like NetworkTables.
Don't forget to create plenty of opportunities for mixing and mingling. The Vanity Fair party features both sit-down dining and stand-up nibbles (including In-N-Out Burgers and fried chicken!), as well as plenty of comfy sofas for sitting down with peers and chewing the fat.
Conclusion
Whatever type of VIP you want to secure for your event, treating them like Hollywood stars will help you get their names on the guestlist. Don't forget to send them a beautiful, personalised invitation to avoid embarrassing mix-ups like that seen at last year's Oscars!