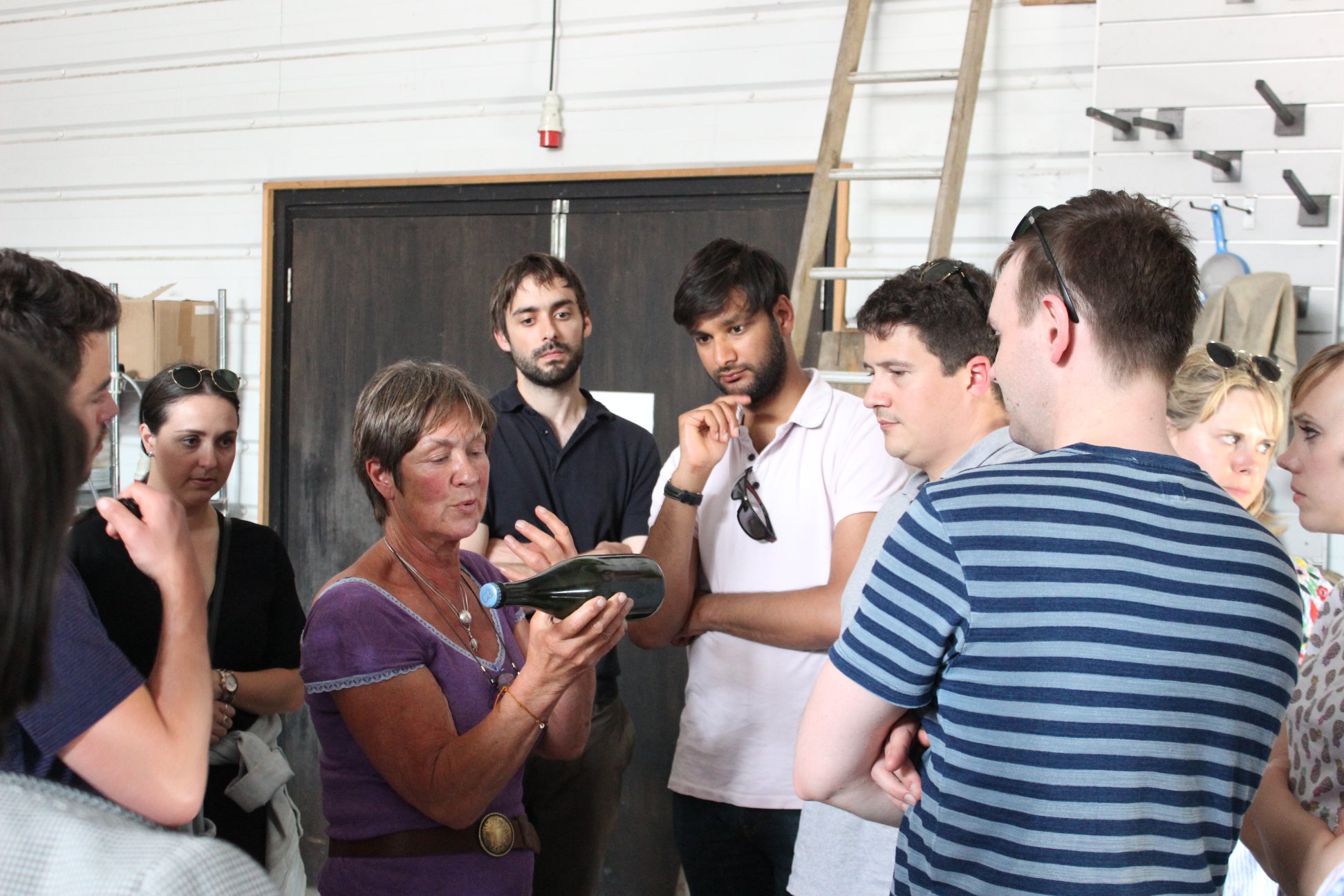 How to Run Events for Tourists – An Interview with Great British Wine Tours
Following on from our article How to Make Money Creating Events for Tourists, this is the first interview feature in a new series looking at the individuals behind successful tourist events.
Danny Edwards
Are you passionate about the people and places of your local area? Could you turn that passion into a business by sharing it with visitors? Danny Edwards, a former geologist from Brighton, did just that by founding Great British Wine Tours to take tourists around the vineyards of Sussex.
Danny became interested in the wine industry while working in Australia and visiting the wine regions of Margaret River and Swan Valley. When he returned to the UK after five years abroad, he had amassed some savings and was looking to set up a business of his own.
"I grew up in Brighton and I was the only one of my friends who had a car so I was the one who took us all out around Sussex on the weekends," he explains. "I developed a real love for the area and I thought I might like to set up a little travel company."
However, it was stumbling upon a vineyard while out on a family walk on the Sussex Downs that gave Danny the inspiration he needed.
"I had no idea what a buzzing wine industry we had. I spent the next couple of months mystery shopping around vineyards in Sussex, Hampshire and Kent. I found they all had nice tasting rooms and did little tours. The owners were all interesting characters too, but all of these places were quite remote and awkward to get to."
Credit: Great British Wine Tours
Danny bought a minibus but soon faced his first hurdle – getting a licence to operate the vehicle: "I knew from the get-go that I would have to have my own bus, otherwise it would be very tricky. You'd lose a lot of money and you wouldn't have the flexibility to try new things, but I'd never set up a minibus business and I discovered I had to find a competent person to run it. They have to know all of the ins and outs of it, like driver safety and bus maintenance. That whole process took a year and a half."
Danny couldn't start marketing the business until the licence came through but he was able to use that time developing relationships with vineyard owners and hone the tours on offer.
"I just did a few experimental tours with family and friends to work out routes and see what worked," he says. "I found the vineyards were very open to working with me but everything was a bit tentative, to begin with.
"Some of the smaller vineyards have to bring in extra staff to run tours so it's tough for a new business having to be so reliant on numbers. I can't say I want 20 spaces on this day and then let them down. To get around that, I try to work with the tours they have on already so it's not causing a fuss. I work with seven different vineyards, so I've slowly moulded the tours to fit in with what's convenient for them."
Credit: Great British Wine Tours
When he was ready to take paying guests at the beginning of 2018, Danny selected Eventbrite to take care of registration and ticketing, and joined local tourism organisation, Visit Brighton, to help with marketing.
"Visit Brighton distributes our leaflets at its information points across the city and promotes us on its website, which has helped attract traffic to our website. You pay about £300 a year; it's well worth the membership. We also approached local B&Bs and hotels to distribute our leaflets. TripAdvisor reviews have also played a very important part in raising awareness."
According to Danny, good old fashioned word-of-mouth marketing is a key part of his strategy: "I've focused on making sure the quality is there on every tour we run. I take time to make sure everyone is happy in order to grow our reputation. As a result, we do have a lot of recommendations and that's where most of our new customers come from."
Credit: Great British Wine Tours
Not wishing to rest on his laurels, however, Danny has recently expanded the company, taking on a friend with a background in marketing. Together they hope to attract more customers and increase the frequency of the tours.
"Next year, we're hoping to run tours every day from Tuesday to Sunday. We're trying to make it a regular, daily thing you can do if you come down to Brighton."
Danny has also roped in his Dad to help out, leading the company's new Bluebell Steam Railway and Vineyard Tour.
"Dad's a train expert and volunteers with the Bluebell Railway, so I've pulled him out of retirement to get involved. My brother is also doing his bus test, so it's becoming a bit of a family business!"
Credit: Great British Wine Tours
Great British Wine Tours has also added a brewery tour and farm visits to its portfolio, capitalising on consumers' increasing interest in food provenance.
"It's great that people want to be more aware of where their food comes from," says Danny. "We run a tour to High Weald Dairy Farm to see how their cheeses are made, and to Middle Farm in Seven Sisters where guests can go on an animal feeding tour. We're also talking about launching a tour to Trenchmore Farm, where they grow beef in a really interesting way and produce their own cider. There are lots of little places in Sussex that are fascinating to visit and where you can buy what you see being made so you have a real connection to it."
Credit: Great British Wine Tours
Such is the authenticity of the offering that it appeals to locals and tourists alike: "We have a really diverse customer base. We've had private corporate groups, people from Brighton and the surrounding areas, as well as tourists from as far away as Korea and Japan. Seven Sisters is really popular with them – I recently discovered that's because a Korean pop star recorded a video on the cliffs there!"
Danny says launching Great British Wine Tours has been a learning curve that's helped him learn about himself: "In the beginning, I was more interested in the business side of things, I didn't think hosting the tours would be my favourite part, but actually it's turned out to be. I really enjoy meeting new people every week and chatting with them when we have lunch."
Credit: Great British Wine Tours
He adds that anybody thinking of starting a tourist business should not necessarily be deterred by a lack of experience: "I didn't have a wine background but I'm learning as I'm going. I've found that businesses are a lot more approachable than you think; if you go to them with a strong idea, they're willing to listen. People have given me a lot of time and patience.
"There have been many points along the way where I could have said, 'It's too much, I'm not going to do it', but you've got to stick at it. There are lots of rewards if you do."
Want to take a bite out of Sussex? Check out Great British Wine Tours' upcoming tours on Eventbrite.