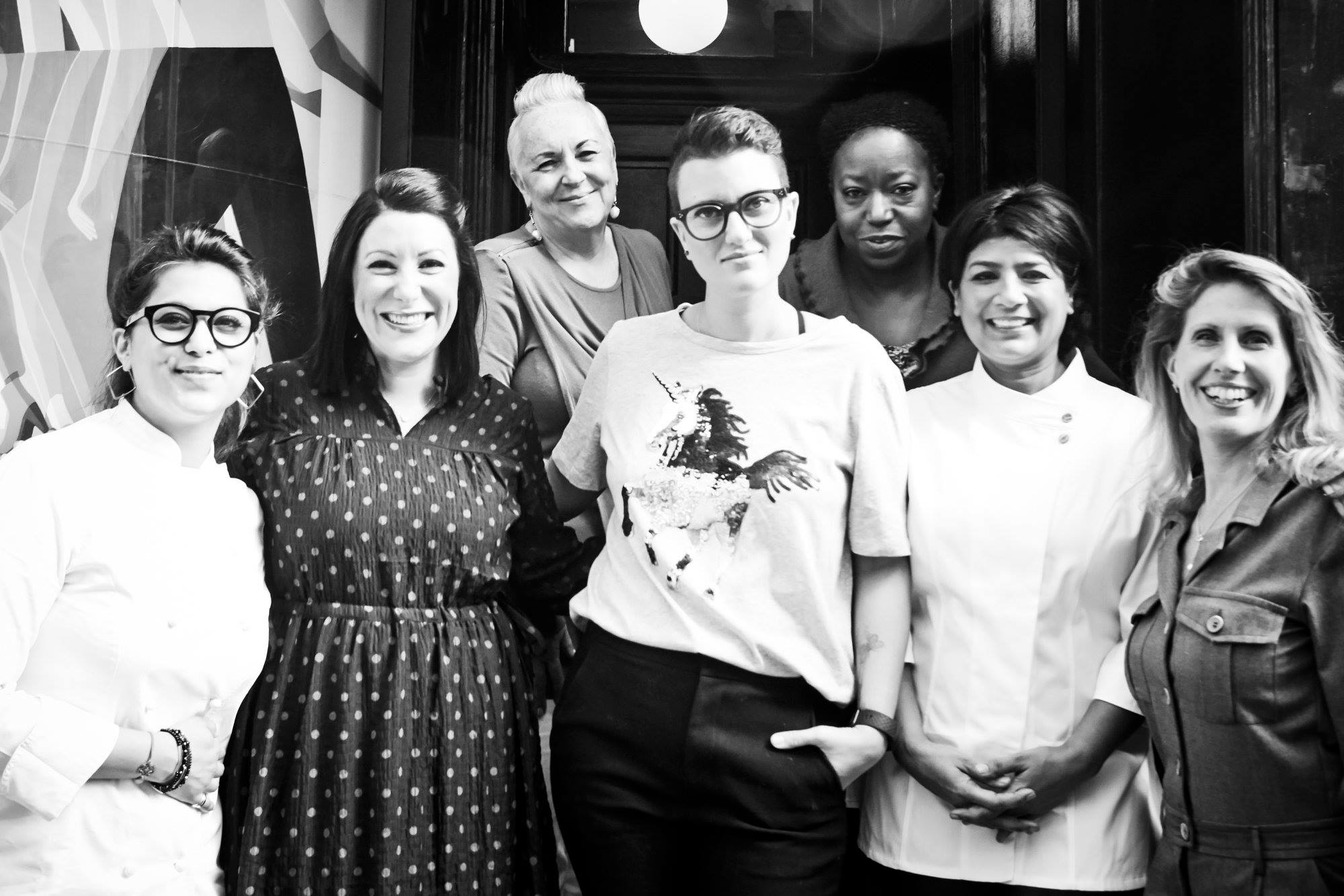 Passion to Project: How Women in the Food Industry Created a Culinary Community
When the UK's restaurant industry experienced its #MeToo moment earlier this year, friends Mex Ibrahim and Janie Ash responded by launching an initiative aimed at supporting and celebrating women in food. As allegations of sexual misconduct surfaced against a number of male chefs and restaurateurs, Mex and Janie felt it had never been more important for women in hospitality to come together. So they set about creating a space for conversation and collaboration.
"There was a lot going on in the food industry around women's issues and International Women's Day was coming up in just a few weeks," recalls Mex. "I knew we should be doing something so we organised a series of events in the lead up to 8 March. We literally only had about two weeks to organise everything."
The pair didn't let the tight time-frame deter them. Panel events and a food photography workshop took place at venues across London, with the uptake of speakers and attendees demonstrating just how enthusiastically the pair's Women In the Food Industry (WiFi) initiative was received.
"The first event – How Food Changed My Life – was at women-only, private members club The AllBright thanks to Sabrina Gidda, the executive head chef, who offered it up to us as a space we could use."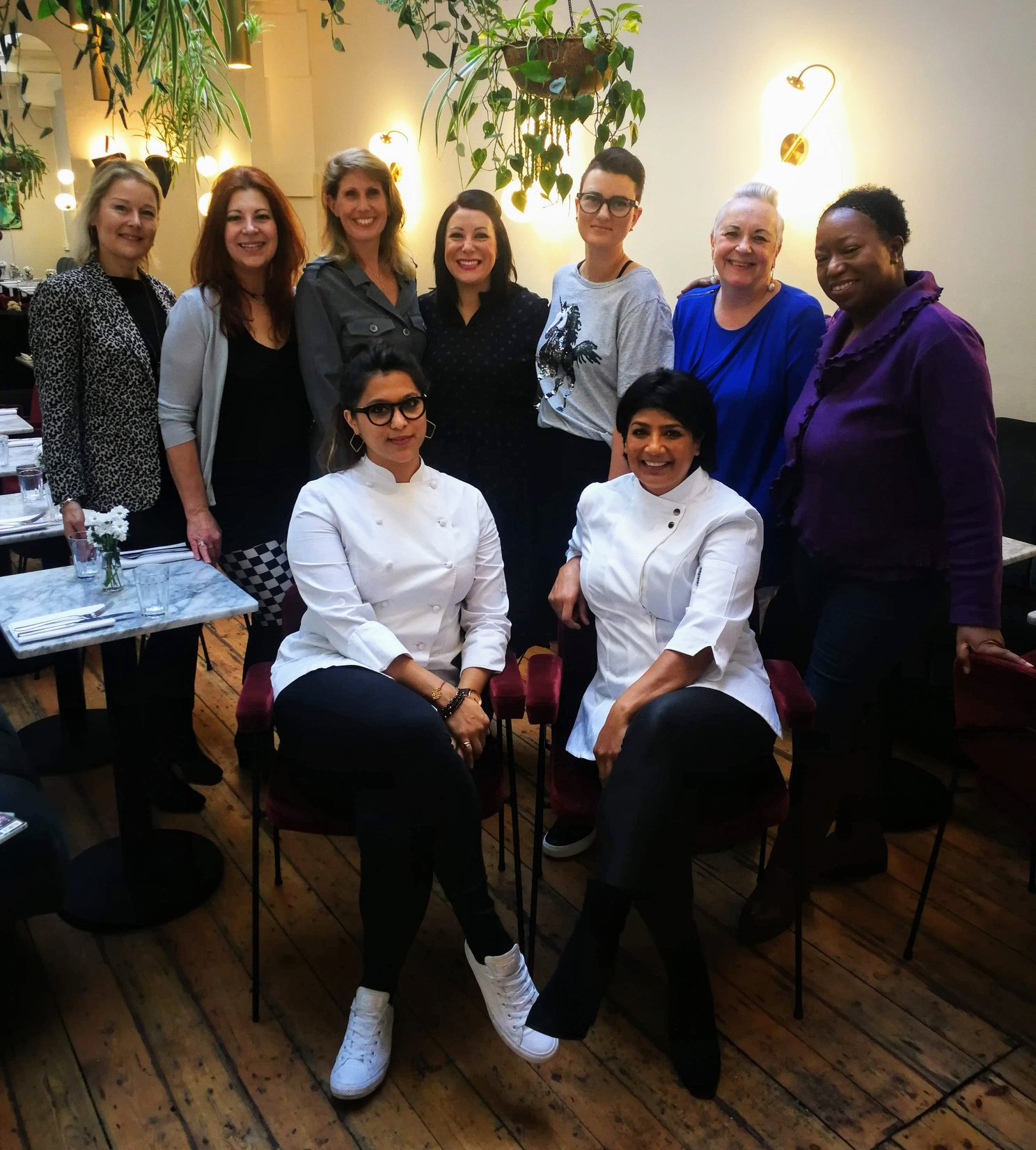 Two days later, a discussion and tasting experience took place on the rooftop of panellist Bettina Campolucci's flat. "Support has been so forthcoming over the past few months and everyone we've approached has been so positive," says Mex. "I just can't believe how different each event has been – they've been on a range of subjects, and the personality and tone of each event has been different every time."
Kitchen connections
When it came to getting the industry's female movers and shakers involved in their events, Mex's previous life at Great British Chefs certainly helped. Having left in January to start a marketing and social media consultancy, her little black book of culinary contacts has been very useful.
"I knew quite a lot of chefs already and they were pleased to find out that it was someone they knew behind the initiative," says Mex. "We got some really influential people asking us how they could be involved and what they could do. It was Janie's idea to create a page on the website for each of the panellists where we shared their handles and provided them with a platform."
One of Women In the Food Industry's central ambitions is to build relationships and connect people. "Our mantra is that together we are stronger than our individual parts – and so working with other people is really, really key to our success."
The pair have certainly embodied this goal. One of their proudest moments to date was welcoming Andi Oliver (TV chef and broadcaster) to host an event. Both Mex and Jane had met her on separate occasions and would tweet whenever she made an appearance on Saturday Kitchen. It was a gesture she obviously appreciated – on hearing about Women In the Food Industry she reached out to them and asked to be involved.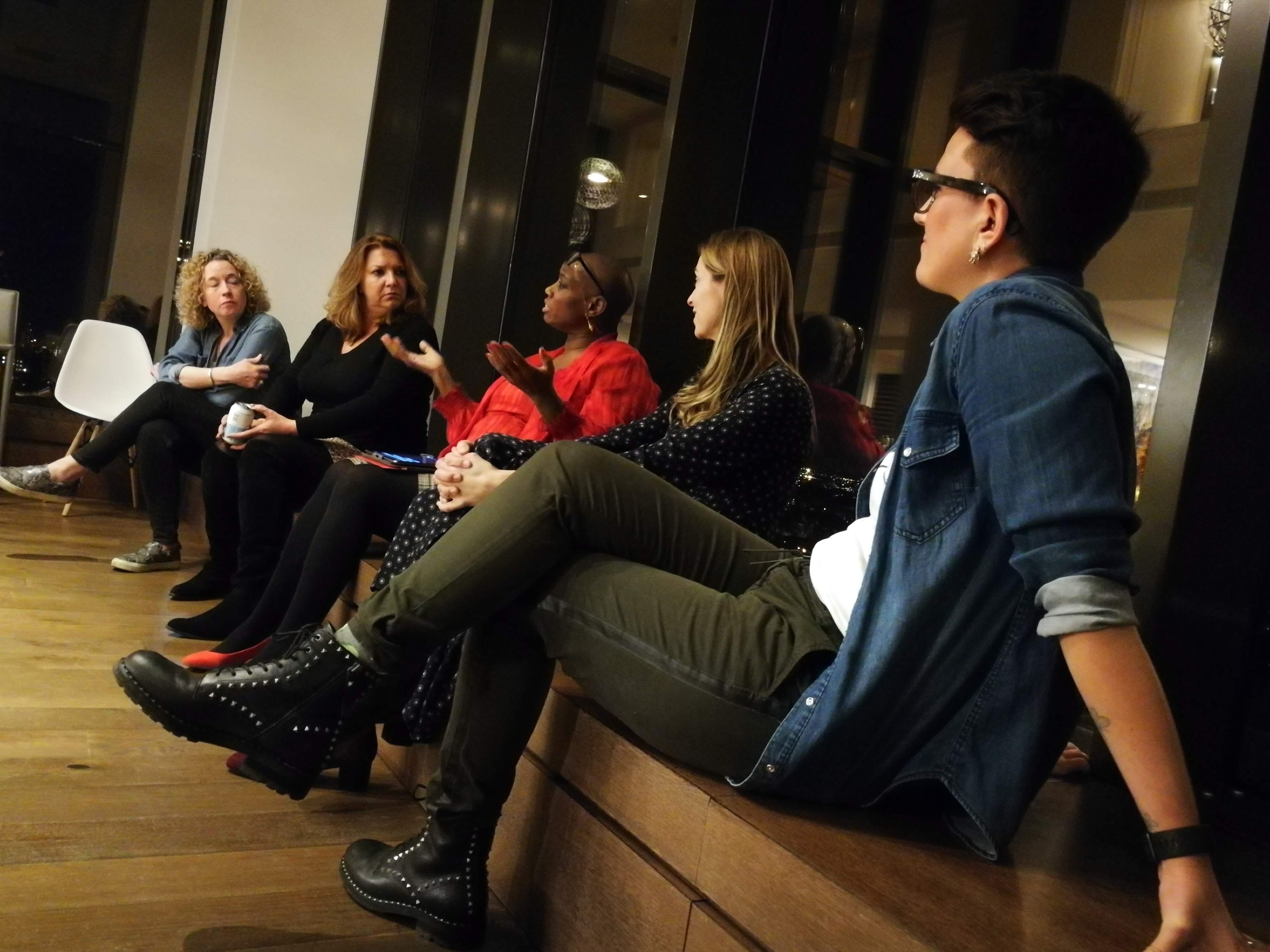 An always-on approach
Mex and Janie have applied this emphasis on community building across their online presence. What started as a speedily set-up Twitter account, when they came up with the idea for the initiative over dinner, has quickly spread to a website, Instagram account and Facebook community page.
The reason? To ensure the lights don't go off in between events. "The whole premise is to throw the spotlight on women and to explore and discuss the issues that we are facing. But mostly, it's about celebrating women in the industry."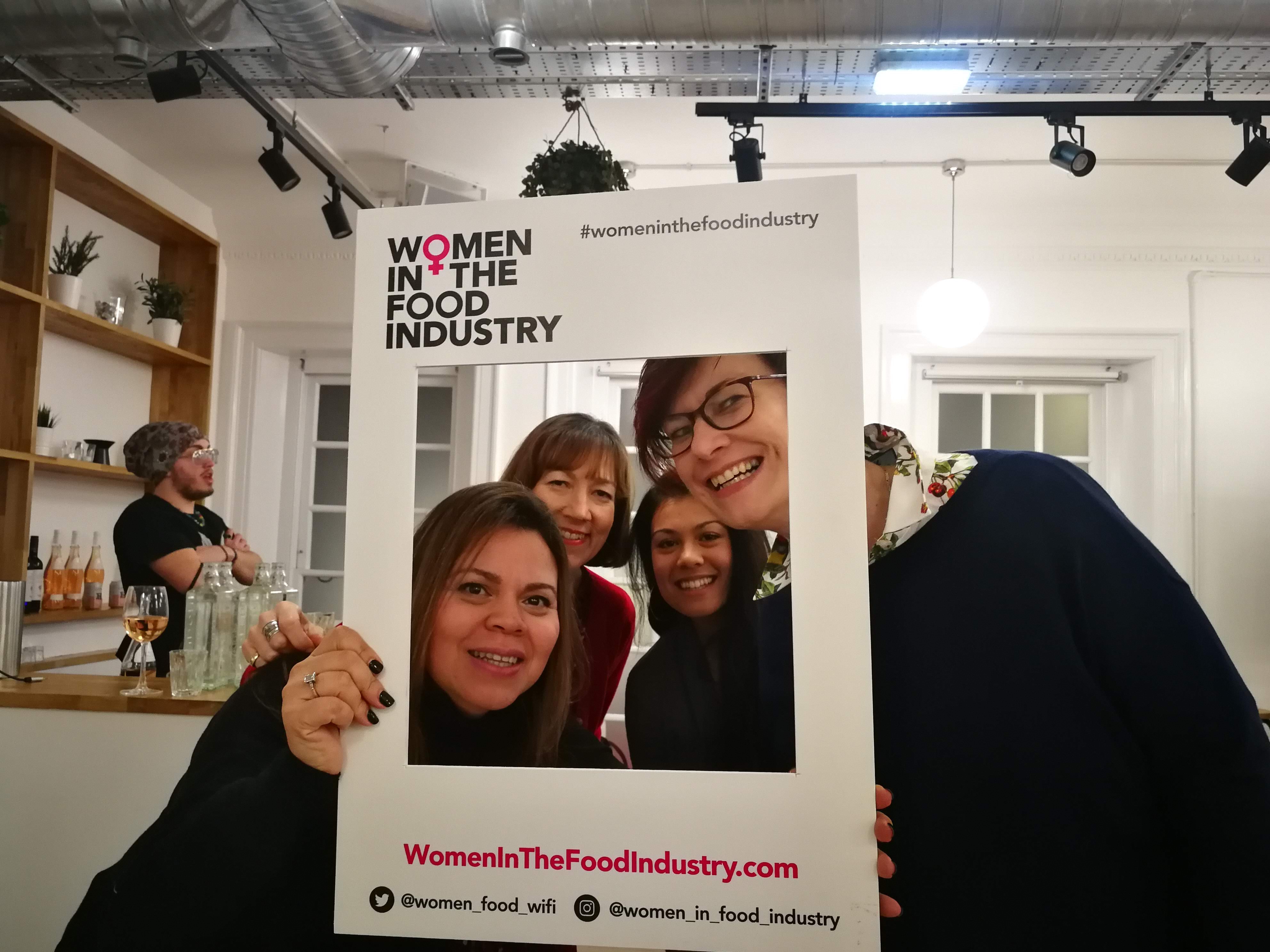 Since March, the pair have worked with other people on events and are now busy finalising June's Sustainable Gastronomy Day panel and supper. In the meantime, they've kept communicating with followers and sharing relevant information.
In preparation for their next event, Mex joined the conversation around food waste by responding to research carried out by sustainability charity WRAP, which revealed an estimated 490 million pints of milk are thrown away in the UK each year.
"We create engaging content because we want to give people reasons to keep coming back to our site and keep following us on social media," says Mex, who hopes the pair's plans to offer membership to Women In the Food Industry will bring about more useful tools and resources for supporters, from discounted event tickets and networking opportunities to the chance to access mentorships and receive news of job vacancies.
It's something the pair will be launching later this month and, while membership will be open to women only, Mex says everyone is welcome to attend their events. She remembers one evening when a man joined the audience armed with homemade chocolate brownies – which she can confirm were delicious!
From celebrating women to tackling food waste, Mex and Janie want their events to commentate on important industry topics, and this month sees them shine a spotlight on sustainability at the Cookery School at Little Portland Street on 18 June.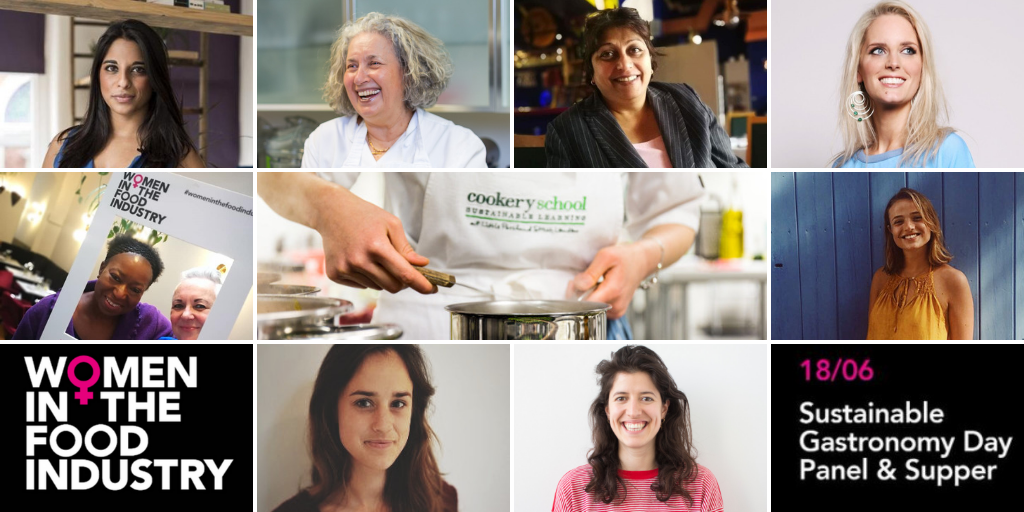 "It's the most sustainable cookery school in London and founder Rosalind Rathouse has been speaking about sustainability before it started gaining so much more attention recently," says Mex.
This commitment to the cause was paramount, and to demonstrate they weren't simply jumping on the bandwagon, the pair put together a panel they felt were deeply qualified to talk about the subject.
In the past, Mediterranean ingredients company Belazu had donated food items to the initiative, and Rubies in the Rubble had also donated to a cheese awards event Mex had organised, so she was keen to offer them a platform. The company makes 'condiments with a conscience' using fresh fruit and vegetables that would otherwise be wasted – commercial director, Alicia Lawson, will appear on the panel alongside Jess Latchford from Waste Knot, Linde Stael from Belazu and members of the Food Chain team, who are a transparent food network for chefs and suppliers across the UK, all fighting food waste.
Just a few months since its inception, it's hard to believe Women In the Food Industry is a 'side hustle' for Mex and Janie – something they somehow find the time to nurture alongside their full-time jobs. They have already been approached by aspiring event organisers for advice when it comes to turning a passion into a fully realised project.
So, what are their top tips?
First off, Mex says that finding the right venue is key. "Once you have got the venue and the date then everything else can begin. You have a goal to work towards and you can market your event to the public." Without these two things, you can't really approach your speakers with anything concrete, so the pair are always keen to get these elements sorted before turning their attention to publicity.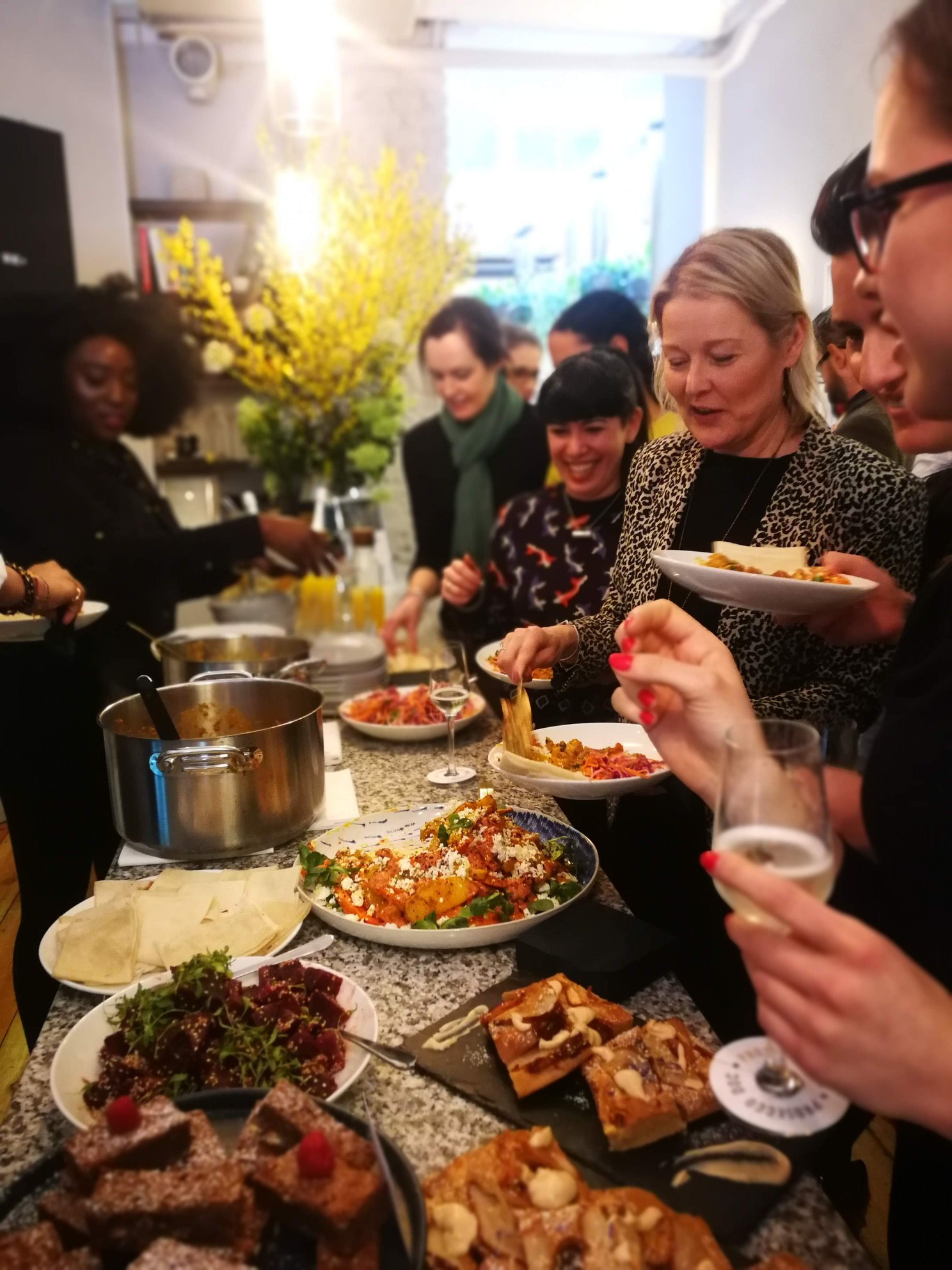 "If you can, aim to get some partners on board," says Mex. "Media partners who have contacts with the press or a charity that supports or is linked to your cause. Our speakers have been really good at publicising our events, highlighting their involvement and retweeting us. The more retweets, the more engaged you look and the more traffic you get to your events page."
Speaking of an events page, Women In the Food Industry has been working with Eventbrite since day one. "It's so user-friendly, which is why our web guy liked it, and we figured that most people coming to our events would already have an account."
And while initially every blog post or tweet linked to their website, Mex and Janie soon realised it made sense to link straight to their Eventbrite page. After all, that's the end goal!
"Ultimately, whatever platform people are on, we wanted to make it as easy as possible for them to find out what the event is about and easily book tickets. It means we lose some traffic to our site, but we don't measure success on that. And, while the Eventbrite page doesn't look exactly like our website, it's possible to add enough branding and information for people to make a decision as to whether they want to attend the event."
They also use the Instagram 'Get Tickets' function and report that their page gets a lot of traffic internally thanks to people finding them through Eventbrite's discovery function when they are browsing similar events.
Having access to the email addresses of attendees (who have opted in for contact, of course!) has also been invaluable. It has allowed them to build their subscriber base but also to share last-minute updates – like then they realised with hours to spare that an event in Fulham clashed with a football match, meaning public transport would be crowded!
A family connected by food
The pair's advice has inspired others. When a Scottish PR company approached them wanting to run a Women In the Food Industry event in Edinburgh, they offered as much remote support as they could – introducing them to local bloggers and sharing news of the event across their channels. Mex says it garnered their first proper publicity opportunity – the International Women's Day dates happened so quickly they were almost over before they were picked up by the press – and plans are in the pipeline to work with an organisation in Wales on future events.  
Between launching in February to today, the initiative has amassed 2,000 followers on Twitter and awareness continues to grow at a pace. And it's not just the quantity of followers that Mex is excited about, it's the quality. "Sheila Dillon, Monica Galetti, Candice Brown, Nadiya Hussain. Every time someone like that follows us I'm blown away by the fact that not only are they following us, they are also engaging with us. I think it shows that we established Women In the Food Industry at the right time."
Women In the Food Industry is hosting a panel discussion and supper to mark Sustainable Gastronomy Day on Tuesday 18 June 2019, at the Cookery School in Marylebone. Grab your tickets on Eventbrite now!
Feeling inspired? Turn your passion into a project by organising your first event and build your own loyal community of followers!