Pro Marketing Results Without Pro Hassle
Get more from your event marketing by subscribing to Eventbrite Boost

Start Marketing
POWER YOUR GROWTH
Access time-saving email marketing and social media tools using Eventbrite's exclusive data from millions of events to find the right audience for you, starting at just $15/month
Start seeing results
BETTER RESULTS
Increase ad performance, open rates, and sales using our proprietary data to help you target previous and potential attendees. We'll send you clear reports, so you'll know you're getting results
Start seeing results
MORE TIME SAVED
Get time back with easy-to-use email and social media templates that pre-fill your event details to build, launch, and automate your campaigns in just a few clicks
See how easy it is
+16%
Boost subscribers sell 16% more tickets after using our tools to promote their events
FLEXIBILITY AS YOU GROW
Choose the marketing tools you need when you're ready with our flexible subscription plans, starting at $15/month. Upgrade as your business grows or cancel anytime
Choose your plan
Why Eventbrite Boost?
Whether you're teaching classes or organizing food-and-wine festivals, you know that event-goers are hungry for connection—and that means business. With Eventbrite Boost, we're empowering creators and founders like you to build your audience and market with confidence, using Eventbrite's data and tools to take the guesswork and gruntwork out of marketing for your events. We're powering your events so you can grow.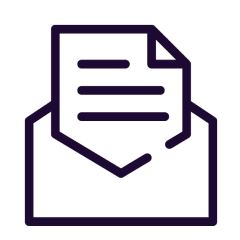 Quickly send emails to your community with no contact limits and up to 6,000 daily sends when you subscribe. Import your contact lists and get started for free
Social Media Ads
Launch ads on Facebook & Instagram to reach new event-goers. Improve your Return on Ad Spend with recommended audiences based on who is most likely to buy
Smart Targeting & Insights
Reach your ideal audience with targeting recommendations and insights generated from Eventbrite's exclusive events data to get you better results
Instagram Story Ads
Create ads in Instagram Stories so you can grow a loyal following of people that will engage with your business account
Automated Multi-Event Ads
Seamlessly generate a rotating Facebook or Instagram ad campaign that automatically showcases all upcoming events in your calendar
"I love the fact that we can now easily target all of our ticket buyers that have gone to all of our events through Eventbrite."
READ MORE
Flexible plans that offer more marketing tools as you grow
Subscribe to Boost today.

Engage your audience with upgraded email marketing
Everything in your Eventbrite account, plus:
Email marketing up to 6,000 sends a day
Get marketing insights and reports on performance
Get started for free
Find new event-goers with ads on top social media websites
Email marketing up to 6,000 sends a day
Get marketing insights and reports on performance
Launch social media ads on Facebook & Instagram
Target new people that are most likely to attend your events
Subscribe now
Scale your brand with advanced, automated advertising tools.

Email marketing up to 6,000 sends a day
Get marketing insights and reports on performance
Launch social media ads on Facebook & Instagram
Target new people that are most likely to attend your events
Run Automated Multi-Event Ads
Get more followers with Instagram Story Ads
Subscribe now