Join the Beach Guardian team for a 1-hour beach clean for our Winter Wednesday Wombles beach clean series!
About this Event
Winter Wednesday Wombles!
Following the success of our post-lockdown Summer beach cleans, we are now pleased to announce that we will be continuing our community beach cleans and have so far planned all our events up until the new year!
The Autumn-Winter months bring a fresh wave of plastic pollution onto the beaches. With stormier seas come the larger items, huge ghost fishing nets and washing machines of microplastic soup. Be sure to wrap up warm and prepare for some epic and extreme beach cleaning!
We are so grateful to all of the volunteers that have joined us and followed our new Covid-19 regulations so carefully and cautiously. It has been a true pleasure to see you all again and we thank you for your cooperation and patience.
It is extremely important to us at Beach Guardian to keep everyone on the beach safe, but we also want to ensure that the environment is being protected and hope that with these small groups, it gives our volunteers a chance to start socialising again after such an extended period of isolation.
If you have any reservations or anxieties about joining an organised group event, we have a full, up-to-date Covid-19 policy and risk assessment. If you would like to read these before the event, please email: emily@beachguardian.co.uk.
Please take the time to read these steps that we are implementing for ALL of our upcoming events and ensure you have watched the safety brief video.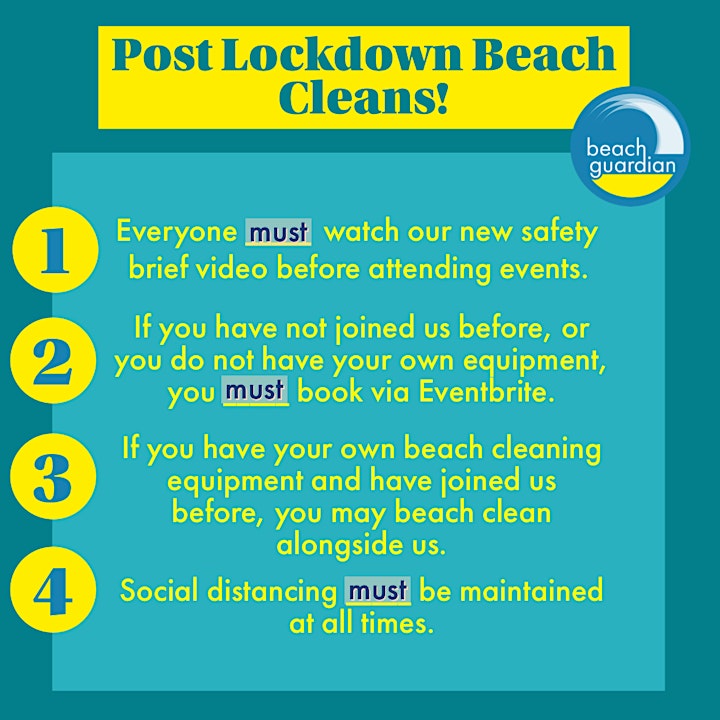 Any questions, please email: emily@beachguardian.co.uk.
See you on the beach!