#07101 Harrogate Branch Meeting - Get your Business fit for the New Year
Actions and Detail Panel
#07101 Harrogate Branch Meeting - Get your Business fit for the New Year
Thu 12 January 2017, 07:30 – 09:30 GMT
Description
A new year is the first blank page of a 365 page book. Write a good one in 2017 with two exciting talks delivered by two of the Harrogate Districts leading speakers.

The first talk will feature Michael Cotler with his talk
8 Steps to Increase the Value of Your Business by Up To 71%
Running a business has so much potential. Potential to give you the lifestyle you always dreamed of, a great income and the freedom to choose what you do and when you want to do it. In the workshop learn from acclaimed business coach Michael Cotler as he shows you the building blocks to maximize your business value. You wouldn't build a house without a plan, but most business owners are just running hard on the treadmill, flying by the seat of their pants, with no real plan to make sure they are on track and in control for the future.
Michael is a Yorkshire based entrepreneur with broad experience of establishing, building and selling businesses across multiple sectors. Michael now serves ambitious business owners as a coach and mentor throughout the UK.
Our next inspirational speaker is Jonathan Walker with his talk.
'New Year, New You'
to help you get the most out of any fitness related new year resolutions.
The pioneer behind Gambaru, Jonathan's been training here since 1998 and bought the business in 2006. The gym has changed radically since then, all linked to the name change to Gambaru, a Japanese word meaning 'to be the best you can be'. This was prompted by Jonathan's own survival against cancer which began shortly after he started work on a new ground floor reception in 2008.
Incredibly fit, a healthy diet, and never taken anything other than the odd aspirin, cancer was the last thing Jonathan expected but on his 33rd birthday surgeons removed his cancerous left eye. It was a cross-roads for Jonathan, he had option of returning the ground floor lease to the landlord but instead returned to work to continue the transformation. He also started training and just three months after leaving hospital broke the British Deadlift record.
Jonathan will be offering all attendees a free trail at the Gym
Breakfast rolls (including vegetarian option) plus tea/coffee.

Booking is essential as we expect to be at capacity for our first meeting of 2017.
Agenda
7.30 - 7.45am Open Networking over breakfast
7.45 - 8.00am Round Robin introductions
8.00 – 8.10am FSB update and other local News
8.10 – 8.30am Michael Cotler - How to add value to your business
8.30 – 9.00am Jonathan Walker – New Year – New You!
9.00 – 9.30am Open Networking
9.30am Meeting Closes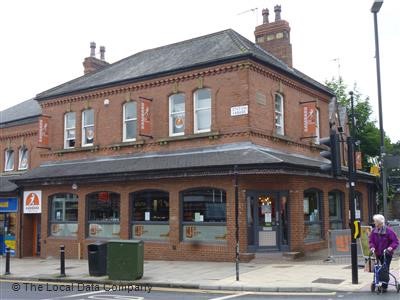 Date and Time
Location
Nutrition Joe's - Gambrau Fitness Club
17 Station Parade
Harrogate
HG1 1UF
United Kingdom