Location
Jasmine Restaurant Park City Grand Plaza Kensington Hotel
18-30
Lexham Gardens
London
W8 5JE
United Kingdom
"1 ASIA FOOD FESTIVAL" - In conjunctions with 'HARI RAYA OPEN HOUSE CELEBRATIONS'. Assisting KNL Charity Project in 2022.
About this event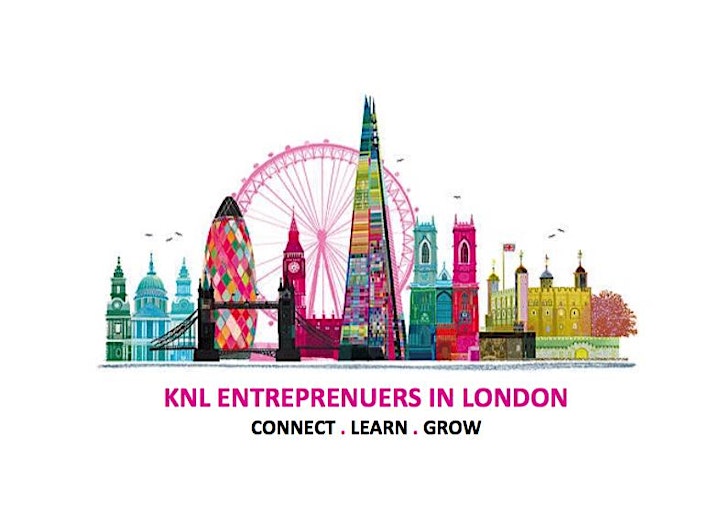 Kebaya Nyonya London is delighted to announce their biggest event of the year '1 ASIA FOOD FESTIVAL' is now back in London. We were very blessed with the SEA society in London and in United Kingdom who have supported us this many years since our biggest Hari Raya Open House started in 2016 in Esher, Surrey with 200 attendees, 2018 in Esher Claygate Hall with 900 attendees. Both with the mission in Charity for 'Rumah Anak Yatim in BBBangi' which proven a great success for KNLondon Entrepreneurs. Most recent event 2021 with 65 attendees divided into smaller groups in 'Ockham Village Home' raising fund for PPUM Hospital Equipment during the pandemic.
Nevertheless, since pandemic hit us, we were unable to plan anything bigger for the past years . This year we are humble to accept the collaborative proposal by Jasmine Lexington Restaurant in Park City Grand Plaza Kensington Hotel will be our official host for 2022.
This controlled ticketing events, will be strictly monitored entry via ticket booking ONLY.
Entry is open to all race, age & background
'1 ASIA'- Food Festival Event 2022 Jasmine Restaurant @Park City Grand Plaza Kensington Hotel 18-30 Lexham Gardens, London W8 5JE
MAKAN-MAKAN (HALAL) – For 'OLD FOLKS HOME' Fund Raising for "RUMAH ORANG TUA MALAYSIA"
Date: Sunday, 29th MAY 2022 from 11am – 4pmin Conjunction with Eid Mubarak 2022 (Hari Raya Aidilfitri 2022 OPEN HOUSE)
Event price: Adult - £32 Per person
Students (ID Required) & Kids Under 16yrs - £18 Per person
Kids Under 5yrs- FREE
Entry price includes:*Full Hari Raya Buffet* (from 11am - 4pm. Last entry 3pm) incl. drinks of Sirap Limau/ Teh Tarik
Buffet Menu
Keropok Ikan/ Udang
Nasi Empet (Ketupat/Lemang)
Nasi Putih
Lontong Sayur Masak Lemak
Rendang Daging
Ayam Masak Merah
Kuah Kacang
Paceri Nenas
Sambal Telur
Sambal Paru
Fruit Platter
Bingka Pandan
Seri Muka
Sirap Limau
Teh Tarik
- ALL prepared by renowned Head Chef of Doc's Kitchen UK (5-Star hygiene rated);*Entertainment* from 1.30pm of traditional dance, music, poetry recital and singing;*Shopping* from our fabulous selection of food and arts & craft vendors!
Please bring plenty of cash. Card payment is limited. Advanced orders from our food vendors is recommended to avoid any disappointment!
Please contact Linda Noor on 07985 391510 to book advance entry tickets! Come with friends and family to eat, shop and enjoy!
You will be required to purchase another entry ticket available for late arrival
The whole event is planned carefully with many volunteers on duty hence, please do encourage positive approach towards all staff member or students helper on the day.
KEBAYA NYONYA LONDON ENTREPRENEURSHIP CLUB - Follow us on Facebook & Instagram @KebayaNyonyaLondon Network Group of 15K on various platform
Mission of this event is to promote 'Cultural Exchange Day' by enjoying Malaysian cuisine, Excellent hospitality and services to all Malaysian related companies in United Kingdom, SEA Business Entrepreneur's & SEA Student Graduates Council in the United Kingdom. Vision This event will set a purpose to promote our local hospitality provided by Park City Grand Plaza Kensington Hotel (Promoting other chain services) and Jasmine Lexington Restaurant with their facilities as a new hub for 'Professional Business Networking Base' in London as well as a hotel provider.
This event is running once every other year to help fund raising for 'Rumah Orang Tua in Malaysia', which will be the main focal point for KNL Charity project 2022.
Vendor Participant 2022
Additional stalls available on the day
Stall 1 - Jasmine Restaurant - Datin Sri Mastura Yusoff   
Stall 2 - NUR MALAYSIA - Roti Canai, Murtabak Daging & Ayam
Stall 3 - RD's Satay - Satay Chicken and Beef
Stall 4 - Auntie Mary Malaysian Delights – Yong Tau Fu, Sambal Sotong, Sambal Udang, Rojak Buah, Kaya & Sambal
Stall 5 – Kuan_Delightfood Variety of Kuih Nyonya
Stall 6 - Hachisen Tea Company - Green Teas
Stall 7 - Makan Bites - Dry Malaysian Groceries
- Arts & Craft - Bespoke Jewellery by Jan
- Arts & Craft - Kebaya Nyonya London