Refund policy
Contact the organiser to request a refund.
Eventbrite's fee is nonrefundable.
Live Online Only Event ~ Health is wealth~ Invest in prevention! Ayurveda says, you are not only what you eat, you are what you can digest.
About this event
What Is Ayurvedic Fasting
When we choose to fast Ayurvedically, we are practicing pratyahara. Pratyahara is derived from two Sanskrit words: "prati," which translates as against, and "ahara," which means anything taken into the body.
In practicing pratyahara, we deliberately choose what to take into our body-mind-spirit, whether it is food, breath, or sensory input.
Pratyahara is twofold; as we choose to avoid that which is harmful, we open up to what is beneficial and contributes to our health and happiness.
Ayurvedic fasting does not necessarily mean going completely without food. It does not mean depriving ourselves and suffering through hunger pangs.
An Ayurvedic fast is very much about foods and liquids, but it involves eating a cleaner, lighter diet appropriate for our constitution or current state of health.
"The control of the palate is a valuable aid for the control of the mind."
— Mahatma Gandhi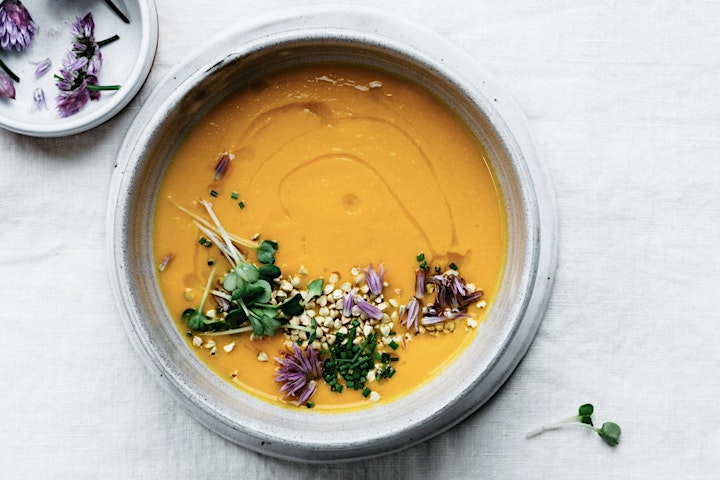 Why Fasting Is Important
Many of us are overfed and undernourished. The majority of food lacks prana, or intelligence.
We are consuming more processed foods, pesticides, fungicides, artificial fertilizers, preservatives, and chemical additives than ever before. Eating an abundance of low-quality foods can lead to dis-ease in the body and frequent health imbalances.
Additionally, when we overeat and choose poor quality foods, digestion suffers.
When your digestive fire, or agni, is low, instead of cleanly digesting your foods, you begin to create and accumulate toxins or ama.
Ama literally means "undigested food matter." If you are new to the concepts of agni and ama, you can read more about these important concepts in The Importance of Healthy Digestion and Ama: The Antithesis of Agni.
Ayurveda believes that ama is the root cause of all disease.
Ama is a result of poor digestion of whatever we take into the body, which is why we need strong agni.
When you first begin to accumulate ama, you may experience many things including cravings, mood swings, fatigue, fogginess, anxiety, bad breath, coating on the tongue, body odour, and sluggishness.
If you continue to indulge in poor dietary habits and create more ama, this toxic undigested foodstuff eventually migrates into the bloodstream and circulates throughout the body.
This sticky, heavy ama then settles into our "weak" spots, or khavaigunyas, eventually manifesting in more serious conditions.
It is important to halt and eliminate ama before it causes deeper problems.

Preparation Material
Pdf with food recipes according to the time of the day
Pdf with herbal remedies to cleanse the body (Included with the price)
Pdf Taking care of the body whilst fasting
Herbal remedies to detoxify whilst fasting (Additional cost usually £12 plus postage)
Program of the Day
9:20 Arrival
9:30 Introduction
10:00 Gentle Kundalini Yoga
11:00 Lunch Break and rest
13:00 Gentle Kundalini pranayama techniques (Breathwork)
13:30 Question & Answers
Break and Rest
16:00 Kundalini Meditation
16:30 Sharing
17:00 Closure
Please note, on this one day of fasting we will have a gentle approach.
Variations will be given according to the participant's daily lifestyle so that anyone can take part in this fasting.
Kindness is the only way when it comes to Ayurveda and Yoga, the benefits of the seeds planted will reveal as life goes by
Testimonial Ayurvedic Cleanses
I am enjoying the yoga, the advice, and tips from you about kundalini and Ayurveda. I feel as if this cleanse is bringing me a step further my real self, I feel more in touch with who I am. The group energy and support are brilliant and of course, thathave Maitri's humor, knowledge, experience and skills are a real blessing!
Sue from Cologne
I have experienced quite a beautiful phenomenal journey with Maitri, developing and growing throughout to a healthier realm. Primarily upon meeting, I was overwhelmed with a heavy heart full of grief. I had physical discomfort managing my complex toward problems of uterine fibroids and endometritis. Working together we reduced my inflammation and swelling, my emotions and sorrow. I have attended several seasonal cleanses, and Ayuverdic consultations. I had a series of 1-2-1 sessions and attend weekly meditation & pranayama classes.
Through kundalini yoga I have experienced wonderful spiritual connection, finding my bliss! Working with Maitri I have been moved physically, emotionally and spiritually - elevated. Maitri's kind encouragement, grace and wisdom provided me with a safe, enlightening healing space has been nurturing, soothing and divine. I thank you Maitri with all my might for your blessings.
Catherine W. from UK
I entered into this experience with an open mind and a heavy heart. I knew I had some healing to do. Maitri's kindness softened my heart and allowed me to be kinder to myself. Her modeling, guidance and care is real. The cleanse and meditation practice gave me permission to observe triggers and to let go of my reactive nature. In slowing down, listening and limiting distractions, the body tells you what it needs. The body is a reflection of the mind's condition; the mind seeks peace. It isn't about finding a cure, it's about finding balance, letting go and discovering the joy in living.
K.D From Savannah US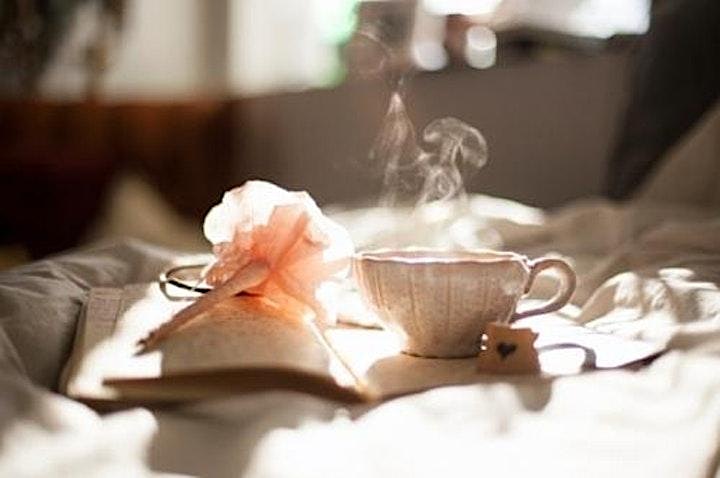 About Svastha Ayurveda - Ancient care for urban wellness-
Maitri Shakti Gold is an ayurvedic consultant, healer and kundalini yoga teacher specialised in addictions.
Her own path on self-discovery has birthed many group and individual cleanses in the last 10 years allowing her students and patients to have a better understanding on how inner balance and harmony can be achieved on a modern life through the ancient remedies of ayurveda and kundalini yoga.
Many have experienced ayurveda and kundalini yoga individually, very few have tried the healing that comes from the combination of the two being guided for 8 days in large groups.