Description
Your website is one of the most under utilised marketing tools you have!
Today it's not just about 'getting traffic' – it's about 'getting targeted and relevant traffic that converts!
This workshop is for Business Owners and Marketing Managers who currently (or wants to) look after, update and maintain their own website.
Are you unsure how to get more traffic?
Want to be more visible online?
AND get business from your website?
Knowing what to do and why you are doing it is half the battle.
This workshop will be covering;
Customer Journey Creation

19 elements EVERY website needs to have!

How to become more visible

Getting MORE traffic to your website

What kind of content to create for your site and how to make it MORE engaging

Blogging; Why, what to say and where to share them

What is SEO and how to implement it

Keywords; what are they and how to use them effectively
You will receive a workbook, lunch and refreshments plus a load of ideas, tips, tricks and suggestions on how to get more traffic, leads, and conversions on your website.
---
Who is delivering the workshop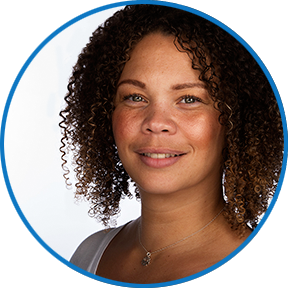 Amanda Daniels from Koogar - Founder and Integrated Marketing Consultant
Amanda originally trained as a graphic designer in 1998, then went on to become a web designer and Internet developer to work for clients including Liverpool Football Club, HSBC, Wedgewood, Churchill, Argos and many more.
She wanted more from her career, so went on to set up Koogar, which is an Integrated Marketing Consultancy based in Warrington where she helps business owners and marketing managers develop their customers' journeys and experience, by combining traditional and digital marketing activities with customer service.
Amanda has been in the marketing industry for nearly 20 years and customer service was a major part of her upbringing in Bermuda.
With this workshop, Amanda brings her years of expertise and experiences, so she can share with you how to get more from your website! This is for those who are stuck, who are unsure what to do...
Find out more about Amanda...
Koogar's website > https://www.koogar.co.uk/our-philosopy/founder-creative-director/
LinkedIn > https://www.linkedin.com/in/amandadaniels/
---
Amanda will be helping you market your company organically and authentically! All businesses have something different about them, let Amanda help you find your difference and then share it with the world! Getting the people who will buy your product/service more interested in your business
We believe we can help all businesses gain a better understanding of Integrated Marketing including their own website to enable you to target more effectively… A little training will help you go further in a shorter space of time!
It has catapulted businesses! WILL it do the same for you? Only one way to find out…
Book your seat TODAY!
What you will get;
1 Full Day immersed in your Website

Lunch and Refreshments during the day

Workbook

100's of ideas, tips, tricks and suggestions
---
What our clients say about our workshops...
I was very impressed with how much I learned on the day. There was lots of information provided but it was made easy to digest thanks to Amanda's brilliant tutorial skills. The course material was very well presented and is handy to refer back to. Amanda provided many new ideas with practical examples on how you can improve your marketing tactics and in turn promote your business. Amanda is a very knowledgeable and inspirational person and I look forward to using Koogar's services again in the future.
Claire Painter
- - -
The training and advice given was top class and I could not fault it. Amanda was very approachable and honest with her responses. She approached the topics through the eyes of the buyer/client rather than one size fits all approach, it was more 'Who is your client, what do they experience, how will they respond' etc. The course was well thought out and structured to get the most out of the time available. Highly Recommended!
Neill Monks
- - -

I did the 1 day course in social media and found it so, so useful both for work and my personal life! It was so interesting to get to grips with what social media really means - it definitely isn't just Facebook and twitter! For anyone who is looking to use social media to reach more people I would really recommend this course for you!
Mary-Kate
- - -

I attended the Mini (Half Day) – 11 Steps to Creating your Customer Journey presented by Amanda. This brief introduction to the customer journey was packed full of takeaways and light bulb moments. Amanda as a presenter is both engaging and genuine which meant that the thought provoking and sometimes complex content was easily absorbed and always felt relevant. The workshop was extremely beneficial to me as a brand-new start up, as it has given me a great foundation and renewed focus to go on and build my own customers journey
Matthew Jackman
---
FAQs
What is my transport/parking options for getting to and from the event?
Our office is;
Train - 15 minutes' walk from the closest train station Warrington Bank Quay

Driving? - Come off the M6, M56 or M62 Motorways to our large FREE Car Park

Further afield? - The Village Hotel (opposite our offices), B&B's or AirBnB's
What can I bring into the event?
A jumper or cardigan in case you get cold. You know what workshops are like, some people are cold, and some are hot!

Laptop and access to your website (we will provide the WiFi)
How can I contact the organiser with any questions?
Contact Amanda on;
Telephone: 01925 699 250
Email: info@koogar.co.uk
---
F.A.Q's
I'm not technical and don't have access to my website, should I still come?
Of course, you will be able to go away with a plan and list of actions for your Web Person, who you can chat to so that they can help either do or help you make the changes yourself.
Will we be making changes there and then to our websites?
I've asked that you bring your laptops, so you are able to look at your website whilst I'm going through the workshop with you, so you are able to see live what needs to be amended, tweaked, added or removed. Everyone's website is different and made with different software and code by differently skilled people.

Another workshop where WordPress website owners will be coming in 2019 also! Get in touch if you are interested in this workshop as well.
Do you have questions about 1 Day Website Workshop (January 2019)? Contact Koogar: Integrated Marketing