1 Day Workshop with Pádraig Ó Tuama
Description
1 Day Workshop with Pádraig Ó Tuama,
Leader of The Corrymeela Community
27 September 2017 at Queen Margaret University, Musselburgh, Edinburgh
10.00 am—4.30pm
Face to Face with Everything and In the Beginning
About Padraig : Poet, theologian and group worker, Padraig Ó Tuama is Leader at Corrymeela, Northern Ireland's oldest peace and reconciliation organisation. Since 1965 Corrymeela has offered space for analysis of the underlying dynamics of conflict, fracture, scapegoating and violence, helping fractured communities and groups who are finding their relationships difficult, to addressing relational, societal, structural and power dynamics, learn how to embrace difference and have difficult conversations and to be well together.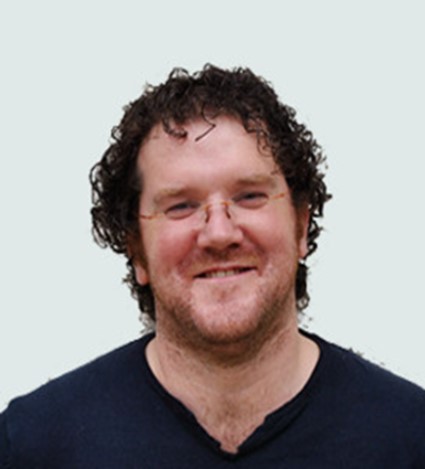 Morning session – 10.00 – 12.30
Morning workshop: Face to Face with Everything.
The Irish writer Elizabeth Bowen wrote "To turn from everything to one face is to find oneself face to face with everything." This workshop will look at how an individual's story may reveal more about their society than they think. Taking wisdom from the schools of narrative practice, group psychoanalysis and poetics, this interactive workshop will explore stories and theory of how an individual may be telling a story that is bigger than the individual.
Afternoon session – 13.30 – 16.30
Afternoon seminar: In the beginning.
This afternoon seminar will provide tools for engaging with very short stories. So many of the caring professions engage with one or two or three-sentence stories from clients. How is it that we can hear the hidden messages in word choice, opening sentences, and narrative flow in these very short stories? Taking tools from narrative practice, literary criticism and poetry this seminar will help participants in their listening work.
www.corrymeela.org @corrymeela fb.com/Corrymeela
http://www.padraigotuama.com/
STTI Members: free, Non-members: £10.00
Eligible non-members may join the STTI QMU Honor Society of Nursing at a cost of £40 (students £20) and attend all STTI events for free.
Spaces are limited. Please register with EventBrite or
RSVP to NursingEvents@qmu.ac.uk
Tel: 0131 474 0000 (ask for Chris Jarvis, Nursing team administrator)
Directions: https://www.qmu.ac.uk/location-and-getting-here/
Image credit: Figure 5 (Disconnection and crisis) (detail), Niamh Kinsella, 2017.