1 in 5 Child Poverty Conference: Tackling Inequality and Stigma
Description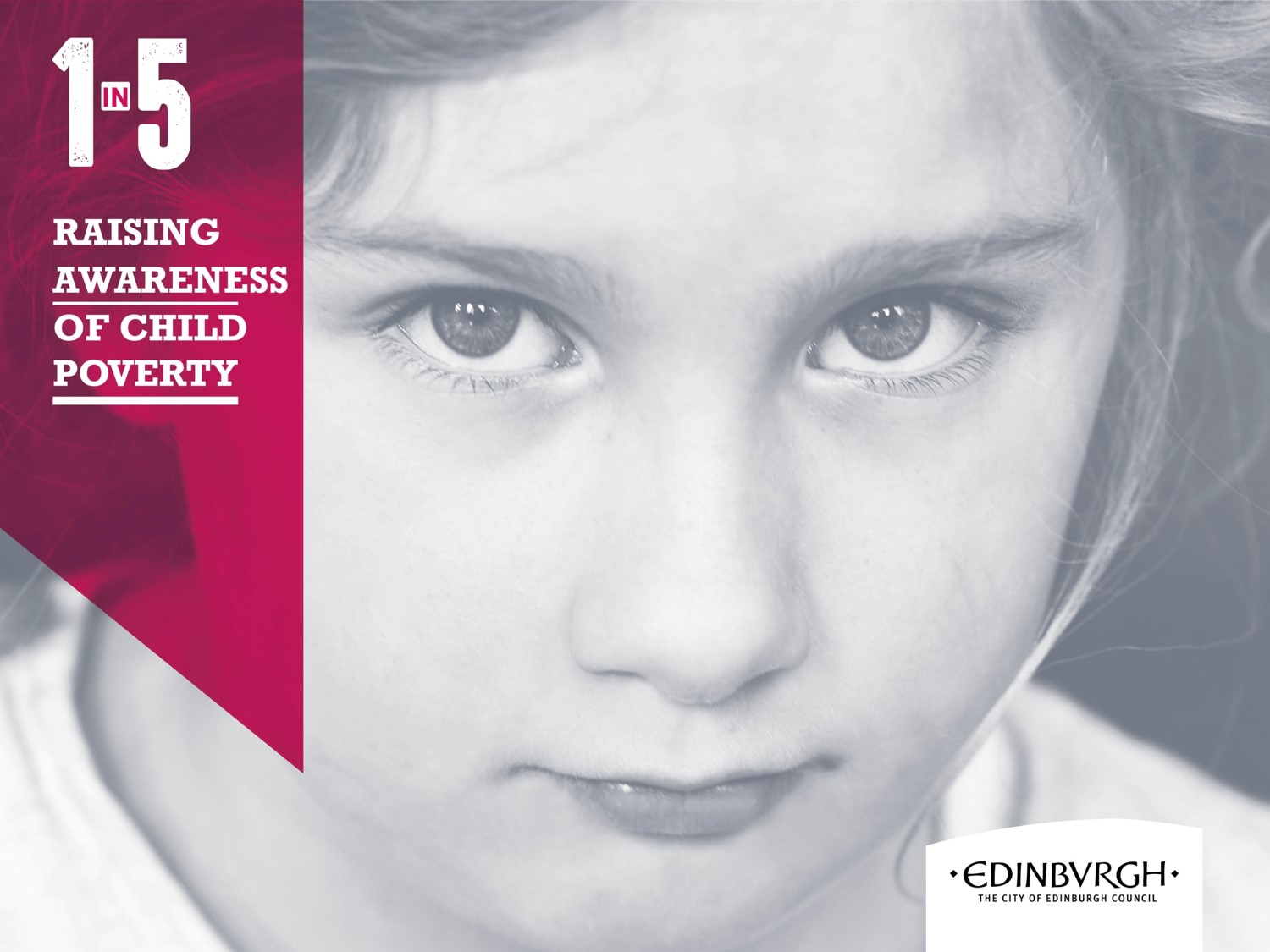 The City of Edinburgh Council's 1 in 5 project began in 2015 as a pilot in 6 schools. Now in 80 Edinburgh schools, the project has aimed to tackle poverty related stigma and inequality through training, reources and peer led change. The resources support schools and services to explore how they can poverty proof their policies and practises and ensure dignity, respect and equal access for all children and their families.
This event will showcase work that has been taking place in schools including the impact of the training on staff and the range of poverty proofing and family income maximisation initiatives that schools are implementing. Delegates will hear inputs from 1 in 5 schools and have opportunities for sharing practise. Discussions will be enhanced by presentations from a range of academics who are at the forefront of research exploring inequality, child poverty and closing the poverty related attainment gap. Speakers include:
Richard Wilkinson, co-author of 'The Spirit Level: Why More Equal Societies Almost Always Do Better' and founding member of The Equality Trust. Richard has played a formative role in international research on the social determinants of health and on the societal effects of income inequality.

Dr Kitty Stewart, Associate Professor of Social Policy at the London School of Economics and Associate Director of the Centre for Analysis of Social Exclusion (CASE). Kitty will share the findings of a systematic review of the causal relationship between household income and children's outcomes which she has co-authored, funded by the Joseph Rowntree Foundation.

Dr Morag Treanor, University of Stirling, is a Senior Lecturer in Sociology and the primary focus of her work is child poverty – its measurement, causes, consequences, mitigation and prevention.

TBC Prof. Sue Ellis, University of Strathclyde, has a particular interest in literacy but also how to develop teachers who understand inclusion, social disadvantage and who can deliver educational equity through their teaching. She is co-author of the influential Joseph Rowntree Foundation report on Closing The Attainment Gap In Scottish Education
TBC representative of the The Child Welfare Inequalities Project a research project aiming to identify and understand inequalities in child welfare intervention, including the impact of poverty on likelihood of becoming looked after and accomodated.

Official launch of 'Making Education Equal for All; Edinburgh's Pupil Equity Framework'
Come along so you can share practise and feel inspired to do more!
FAQs
What are my transport/parking options for getting to and from the event?
Parking is available at the venue. Please use the carpark at the rear of the Faith Mission cafe and conference venue.
How can I contact the organiser with any questions?
Please contact molly.page@edinburgh.gov.uk ot tel: 0131 529 7655 for further information.
Organiser of 1 in 5 Child Poverty Conference: Tackling Inequality and Stigma