Join experienced jeweller and trained teacher Teresa Crickmar on a five week course that takes you through the basics and beyond.
About this event
5 week silver jewellery making course. Exclusive small class. Beautiful surroundings. Fully equipped workshop + experienced friendly tutor. The course runs for five consecutive weeks, every Thursday from 19.00-21.00.
The Wednesday evening class is fully booked and there are currently only two places available on this evening course.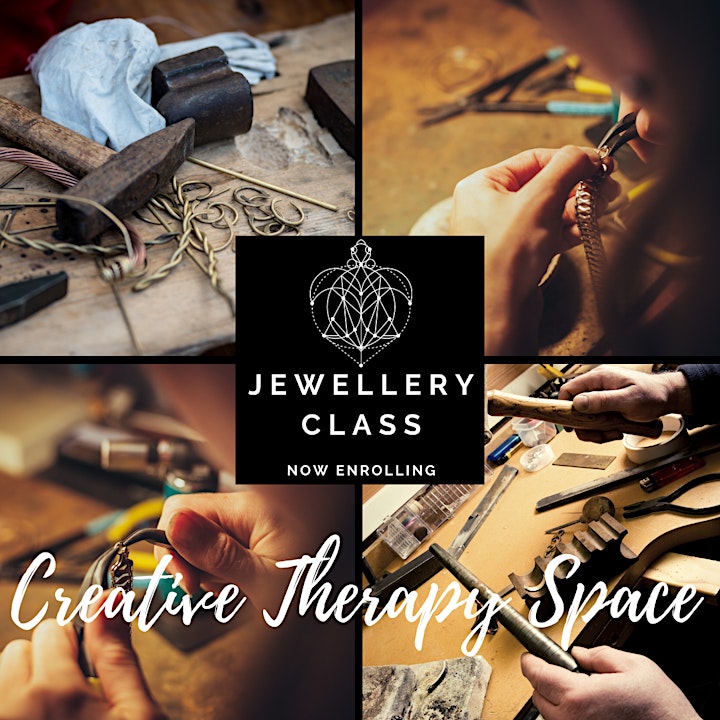 Join Teresa Crickmar for a five week jewellery course that offers everything for a beginner to learn how to make a stone set ring, hammered chain necklace and a beautiful fold-formed pendant.
The course runs for two hours per week for five consecutive weeks with a limited class size of three.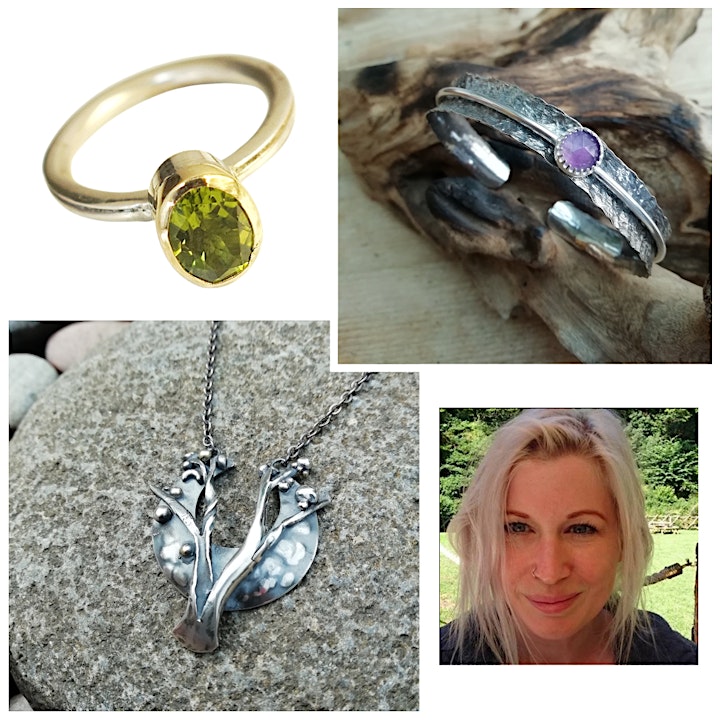 Teresa Crickmar is a fully qualified teacher, with experience delivering creative classes from early years to the wiser generation. She has worked in adult education teaching jewellery-making for over ten years.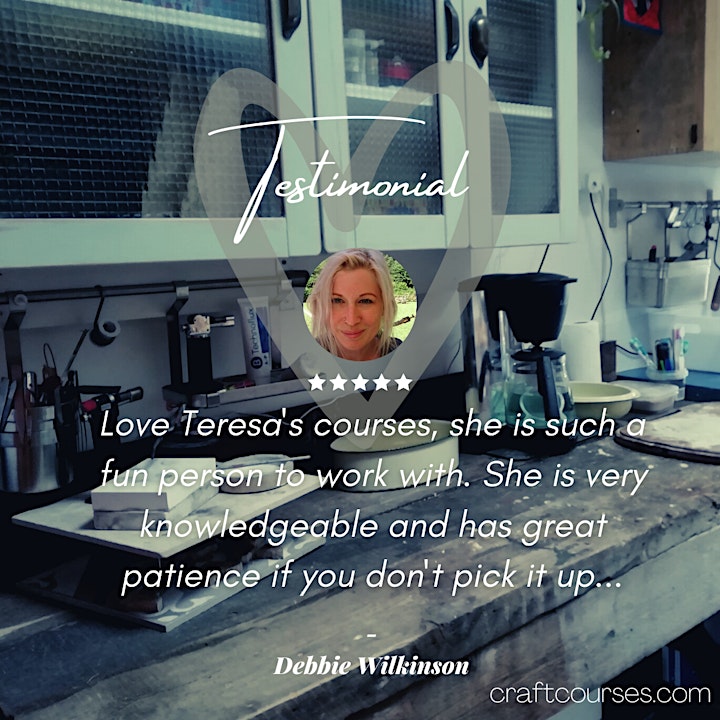 What's included in the price?
Base metals will be provided to use as will equipment and tools however precious metals and stones will be need to purchased in addition to course fees.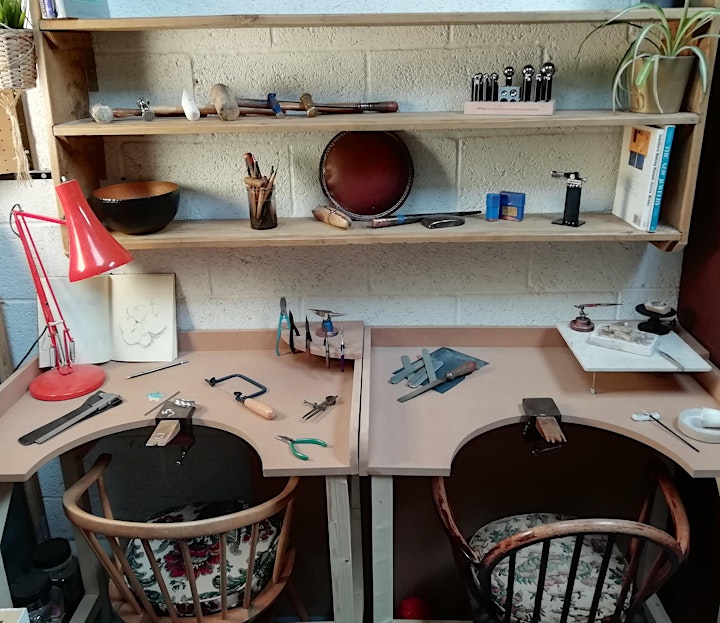 Creative Therapy Space is a centre for joy and creativity.
The fully-equipped jewellery workshop and studio is the ideal environment for up to three students. Lode is situated just outside Cambridge, within walking distance of Lode Mill and Anglesey Abbey. Parking is available at the venue.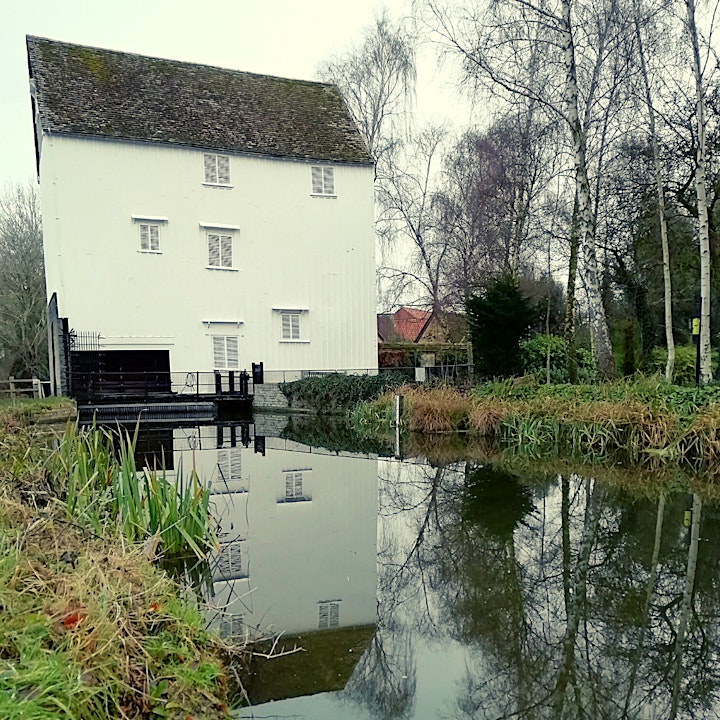 COVID- SECURE
Government guidance for managing the spread of coronavirus will be adhered to at all times to ensure your comfort and safety. You will be expected to abide by these guidelines during the class including wearing a mask and using antibacterial hand gel and wipes to clean equipment at the end of the session. Your safety and wellbeing is of paramount importance.
This course is designed to give you the skills to create beautiful jewellery for yourself or loved ones.
Follow Teresa on Instagram @creativeteresa
Organiser of 1 Place Remaining - Five Week Silver Jewellery Evening Course