Description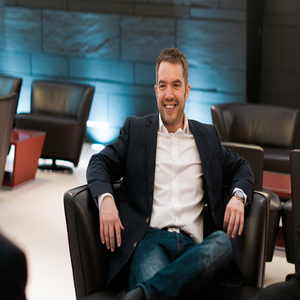 The Eco Innovation Centre will be holding a monthly 1 to 1 Business Support Surgery and the first one will take place in May, and the topic is on "Business Growth"
If you have any questions on...
• Increasing number of leads and enquiries • Strategies to increase revenue • Increasing customer life time value • Referral marketing • Or any other questions.
Then please contact me to book your 20 minute 1 to 1 by sending me an emailing.
---
About Pete Craig
After becoming one of the youngest nightclub managers in the UK (at age 18), Pete spent 30 years operating businesses as an owner, operator, and manager within multiple industry sectors including leisure, security, recruitment, manufacturing, event management, tech, e-commerce, and sales and marketing. His focus is always on operations, marketing, and business growth strategy.
Pete has delivered extraordinary results within multiple niches, including generating £1M+ in sales revenue in 12 months for a recruitment company, creating a sales and lead generation network responsible for $1.8M in sales, adding 6-figures to a client's coaching revenue and creating multiple 6-figure online product sales funnels not to mention raising multiple 6-figure investments for technology start-ups. By doing things differently and with a focus on the 6 P's and the 'INFLUENCER' strategy, Pete acts as a valued and in demand consultant and advisor to businesses and their owners within the technology, digital and property sectors.
Pete currently has 3 major business interests:
Bishops Gate Developments Ltd, innovative property developers with a focus on modular construction, where he holds the post of Managing Director
Orderscape, a Silicon Valley technology start-up with a focus on voice technology and AI, where he heads growth for the UK and Europe
And his consultancy business Kubera Management, where as MD, he helps companies develop growth marketing strategies, and coaches and mentors entrepreneurs and business owners.
If you would like to go ahead and book a 20 minute 1 to 1 timeslot then please email me at michelle@ecoinnovationcentre.com