Description
Tired of searching right funders' contacts? Chasing investors but not hearing back? Not sure which investor is the best fit for you?
All your worries end here! Just join for us for the exclusive 1-to-1 Investment Clinics at the Business Funding Show '19 on Feb, 21st.
This will be your chance to attend prebooked face-to-face meetings with the best-fit investors selected based on your needs.
How to participate?
Step 1: Purchase the ticket (it'll also grant you an access to the entire Show).
Step 2: Be as acurate as possible while filling the check-out questionnaire, as we'll use your answers to match you with investors.
Step 3: Send us your pitchdeck via events@businessfundingshow.com (optional)
Once the above steps are done, sit back, relax and let us find the right match for your business.
Is this for you?
Yes, if you are looking for a business angels or angel networks or institutional VCs, that invest from pre-Seed to Series B.
Few of the Confirmed Participants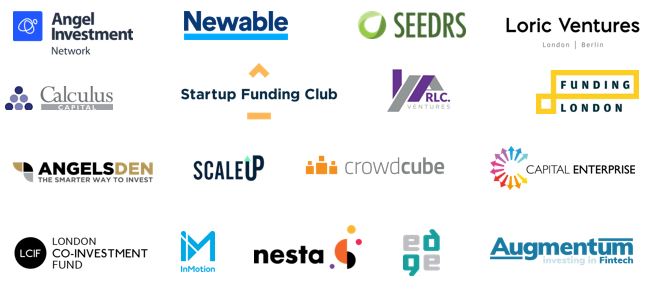 *We charge a 2% success fee to any business that secures funding through this event. You will receive the agreement closer to the event.
Headline Sponsor:

Event Organiser


The Business Funding Show is 70,000 strong network of entrepreneurs and funders. We're recognised for bringing top quality audience of key decision makers and leading industry experts representing funding and growth support organisations.
We also run the only funding exhibition in the UK & EU. Our next flagship show is the Business Funding Show'19 on Feb, 21st.
There you will be able to attend funders expo, learn from notable speakers, who are industry leaders, and discuss your business with the best-fit funders within 1-to-1 Investment Clinics.