1 year on and 3 lockdowns later! Ongoing issues and navigating the future
Over the last year HR professionals have been integral in helping organisations and their people.
About this Event
Over the last year HR professionals have been integral in helping organisations and their people navigate every challenge and embrace the opportunities that pandemic life has created. And it hasn't just been the pandemic, world events have raised the profile of many social issues which too have required support from their HR professionals to help organisations change the way they do things and think about others.
As we reach the milestone of a year of COVID-19, what are the some of the ongoing issues and how do we navigate them effectively? CIPD North East of England are partnering with employment law experts from Muckle, Sintons, Ward Hadaway and Womble Bond Dickinson to provide an interactive session, including small group discussions to exploring three key themes:
Practices around forcing people in to work or to work from home/furlough
Expectations and regulations in relation to monitoring of digital activity with a dispersed and virtual workforce
How to approach to concerns and differing perspectives around the uptake of the Covid-19 vaccines now and in the future
Join the discussion!
Agenda
15.00 – Welcome, Introductions and Scene Setting
15.10 – Q&A with 4 of our employment law experts focusing on our key topics
15.50 – Breakout sessions: a series of 3 breakout sessions, with each breakout room led by one of our experts exploring our topics in more detail
16.50 – Wrap up and close
Our panel of experts
Sintons
Ward Hadaway
Muckle
Womble Bond Dickinson

Sintons are a full service law firm based in North East England serving clients throughout the UK and further afield. Established in 1896, we have an outstanding reputation for being approachable, trustworthy and providing practical, pragmatic and robust advice.
Keith Land, Sintons
Keith qualified as a solicitor in January 1999. He is a partner and the Head of the Employment Team and is the lead in the management and delivery of HR and employment law advice at Sintons.
Experience:
He has 19 years PQE and widely recognised as an expert in his field, being ranked in Band 1 by Chambers and Partners and being described by one source as "by far the best employment law specialist I have worked with in my career
He provides excellent advice, is incredibly knowledgeable, and solutions-orientated"
Keith acts for clients in and out of the Employment Tribunal and within the public and private sectors, including the NHS, transport, retail, education, manufacturing and construction
Within the Employment Tribunal Keith is an exceptional and highly experienced litigator with a great eye for detail and a natural ability to weigh up the strategic and cost considerations for clients and has represented hundreds of clients in the Tribunal
He handles the most complex matters on behalf of clients and recent matters include:
successfully defending multiple unfair dismissal claims following the transfer of health services between two NHS providers;
defending a claim of unfair dismissal and disability discrimination arising from the dismissal of an employee by reason of his conduct and the guidance of employers through performance management matters &
the successful defence of subsequent claims for disability discrimination arising from the actions taken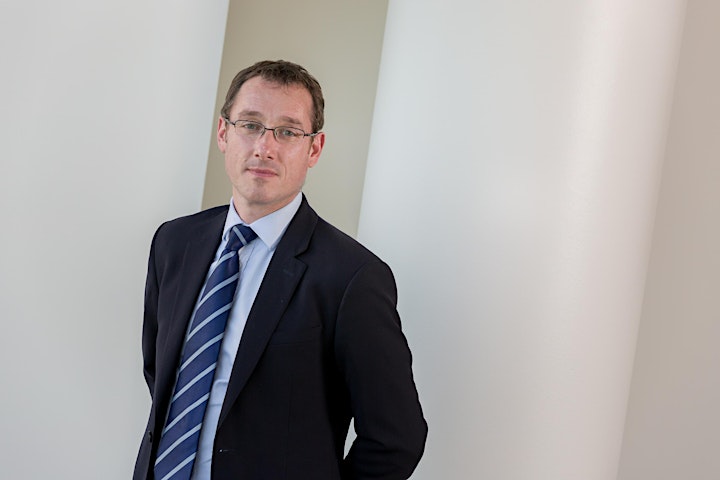 Catherine Hope , Sintons
Catherine is an Associate in our Corporate and Commercial Department specialising in Employment, and with particular interest and experience in the primary healthcare sector.
Experience:
Catherine advises employers operating within a wide range of sectors in relation to day-to-day and contentious employment law matters;
She regularly advises on employment law and HR matters, including disciplinary and grievance issues, poor performance, holiday entitlement, family rights and sick leave;
She represents employers and employees in relation to a variety of claims before the Employment Tribunal, including pregnancy and maternity discrimination, disability discrimination and unfair dismissal, as well as pre-claim negotiations and settlements;
Catherine provides specialist advice to GPs and dentists within the primary healthcare sector. She has extensive experience of working with the firm's corporate and healthcare teams, advising on the TUPE implications of business acquisitions and disposals, particularly within the dental industry, as well as advising GP practices on mergers and other employment issues;
As well as advising clients, she also frequently delivers seminars and bespoke training on a range of employment law topics, and regularly writes on topical issues.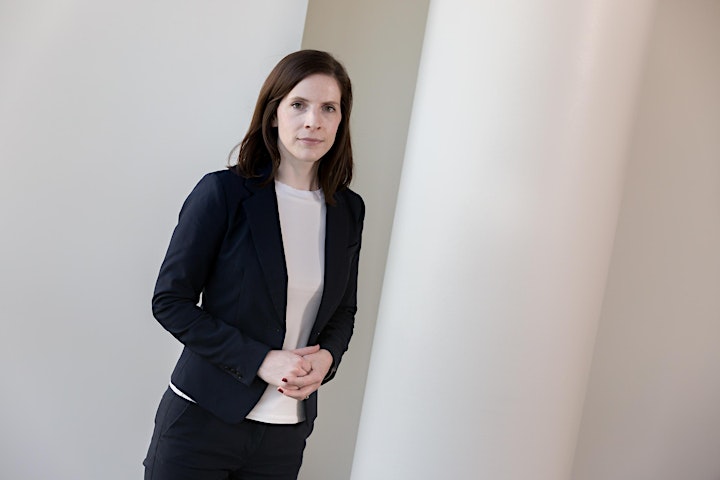 Gillian Chinhengo , Ward Hadaway
Gillian is a Partner in the Employment Team at Ward Hadaway and has broad experience in advising on employment matters, both contentious and non contentious. Gillian works with a variety of clients, in a range of sectors, both in dealing with day to day employment matters, where she enjoys getting to know the business and understanding approach to risk, as well as getting involved in supporting clients to achieve their strategic aims. Gillian has particular interest in dealing with large scale complex matters, such as business re-organisations and TUPE transfers. She also regularly presents at events and has a particular interest in diversity and inclusion.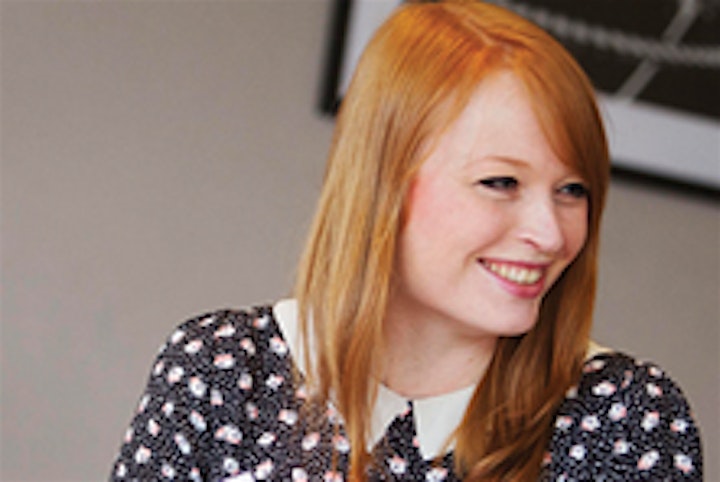 Hollie Ball, Ward Hadaway
Hollie is an Associate, within Ward Hadaway and advises employers in the public, private and third sector from start-up businesses through to charities and multinational corporations. Hollie has a special focus on advising charity clients working closely with chief executives and trustees. She regularly provides pre-dismissal advice in often complex situations, closely supporting employers when issues arise including situations involving disciplinary matters, grievances, performance issues, family friendly rights, sickness absence, discrimination, contracts, settlement agreements, restructuring, redundancy and TUPE.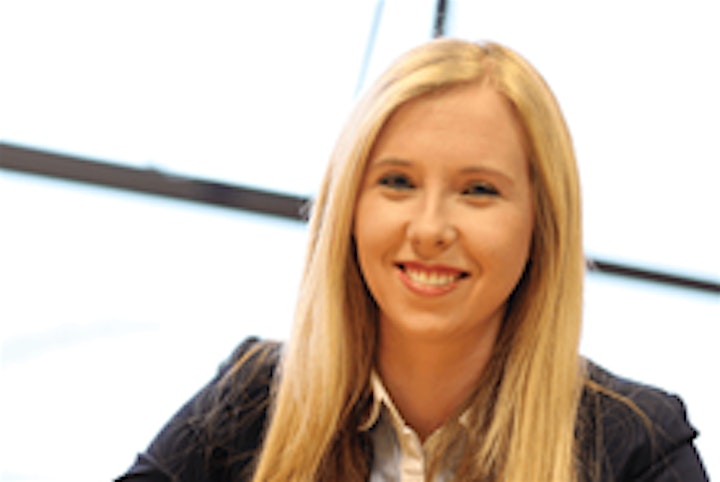 Muckle LLP is a commercial law firm based in Newcastle upon Tyne. It's team of 10 employment lawyers provides support to employers across all sectors and prides itself on its response times and straight talking approach to employment law. Their lawyers work across the spectrum of employment law needs: undertaking support on award-winning corporate deals for UK and international clients; defending claims in the employment tribunal and EAT; enforcing confidentiality obligations and post-termination restrictions in the High Court and managing a range of day to day employment matters.
Lisa Kelly , Muckle
Lisa is an Associate Solicitor at Muckle LLP specialising in employment law. Before specialising as an employment lawyer, Lisa worked in the public sector as a Senior HR Adviser. This experience has given her a great understanding of the issues and pressures clients face. She also appreciates first-hand how important practical and commercial advice really can be.
In her role at Muckle LLP, Lisa advises on all aspects of employment law, from day-to-day employment issues to large scale projects and corporate transactions. To ensure compliance with current legislation, and to reflect the needs and objectives of each organisation, she also drafts and reviews employment contracts, policies and procedures.
On the contentious side of her work, Lisa has helped employers defend employment tribunal claims, including unfair dismissal, whistleblowing, disability discrimination, sex discrimination, equal pay and failure to inform and consult claims and has done her own advocacy in a number of cases.
Lisa really enjoys delivering training too. She has designed and delivered several bespoke training programmes for various organisations, and regularly gives talks on the latest developments in employment law, particularly in the areas of equality, diversity and inclusion which Lisa has a real passion for.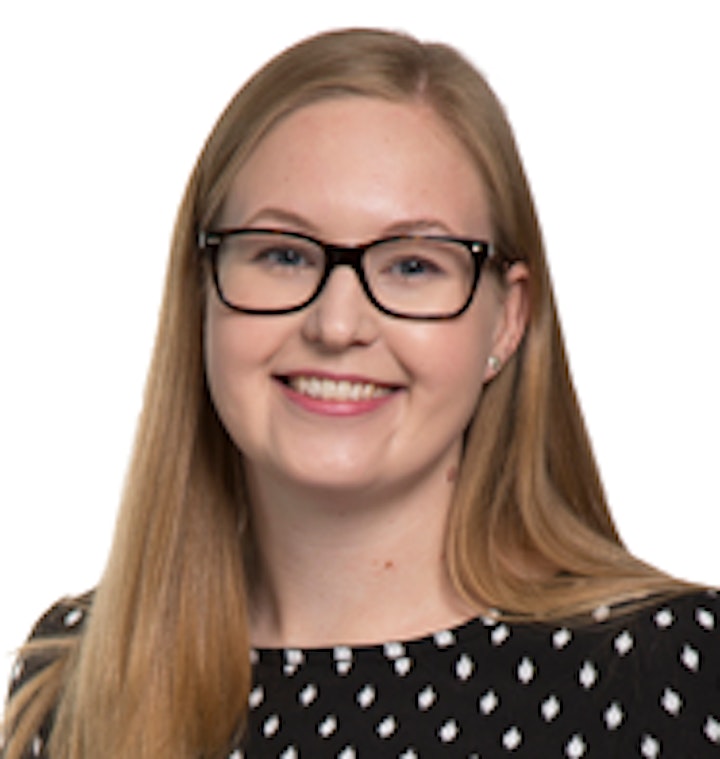 Chris Maddock , Muckle
Chris Maddock is a Partner and heads up the Muckle LLP employment team.
Chris has been an employment lawyer for 25 years and does a range of contentious and non-contentious employment work with a particular interest in TUPE and restrictive covenants enforcement. Chris's key focus is on providing practical, commercial solutions to difficult problems. He regularly writes and speaks on employment law matters and is particularly interested in the future direction of employment law and the world of work.
Outside of work Chris currently spends his time trying to control Pippa, the North East's naughtiest Labrador!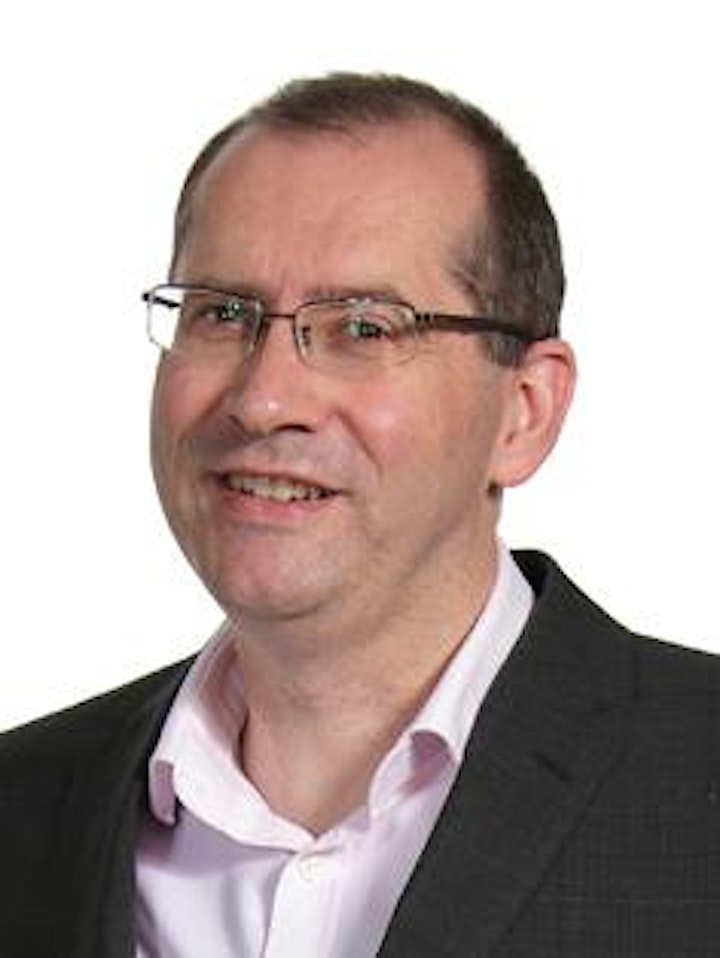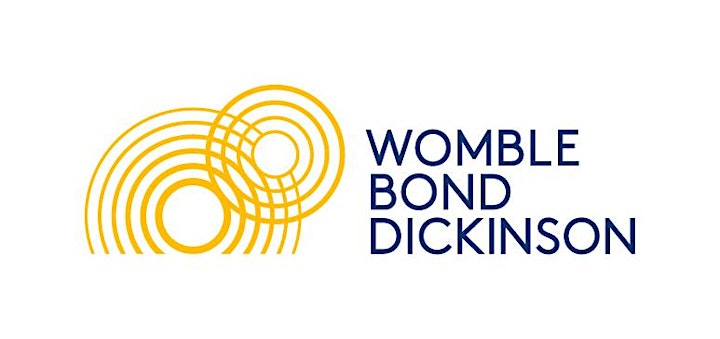 Womble Bond Dickinson (WBD) is a transatlantic law firm providing high-quality legal capability and outstanding personal service from 27 key locations across the UK and the US, with its largest UK offices based in Newcastle. With deep roots in the region, the firm is committed to playing its part in the future success of the North East by using its local, national and international reach and legal expertise to benefit the region's leading sectors, businesses, people and organisations. The firm has a tier 1 ranked employment law practice that provides practical, commercial advice and support across the full spectrum of employment law.
Hilary du Randt, Womble Bond Dickinson (WBD)
Hilary is Managing Associate, who jointly heads up the North East employment team and has specialised exclusively in employment for over 15 years. She advises a wide range of clients, including commercial entities of all sizes, public bodies, registered social landlords, NHS Trusts, education establishments and high net worth individuals. This has given her a sound instinct for taking a practical approach in the advice she gives to clients, which focuses on achieving their commercial objectives rather than only black letter law.
Hilary's particular expertise lies in advising and defending clients in relation to claims for discrimination, including equal pay. Her work also includes advising on disciplinary and grievance matters; collective redundancies and restructuring; changing terms and conditions; drafting and enforcing restrictive covenants; advising on the tactical and legal aspects of dismissing under-performing executives; drafting and negotiating service agreements; and representing senior executives in negotiating termination packages.
Hilary delivers training on the full range of employment issues, including bespoke packages developed specifically for the firm's clients. She regularly presents seminars and runs workshops, offering practical advice and guidance to employers on the employment law challenges which they face. Hilary also co-chairs the firm's Informed Counsel programme, being the package of services developed for in-house counsel and those who procure legal services.
Jayne Flint, Womble Bond Dickenson
Jayne is an Associate at WBD and an experienced employment lawyer who delivers pragmatic, commercially focused advice to clients in the public and private sector, including retail, manufacturing, rail and transport, Higher Education, NHS Trusts, Local Authorities and educational establishments. Jayne advises on all areas of employment law and has particular experience of guiding clients through change management programmes, including workforce re-designs, complex restructures, redundancies and TUPE processes.
Jayne represents clients before the Employment Tribunal which includes claims of whistleblowing and complex discrimination (including sex, race, age, and disability discrimination), unfair dismissal, unlawful deductions from wages, and breach of contract. This includes multi day hearings during which Jayne has conducted the advocacy on behalf of the client.
Jayne also has significant experience of advising on complex grievances, disciplinary investigations and dismissals of employees and senior executives. Her experience before the Employment Tribunal makes Jayne particularly well placed to provide tactical advice to clients in this area. Jayne has advised a range of clients across different industries on worker status issues including IR35 which is an area of particular interest to her. Jayne is a speaker at the Firm's national seminars' and delivers client training on all aspects of employment law.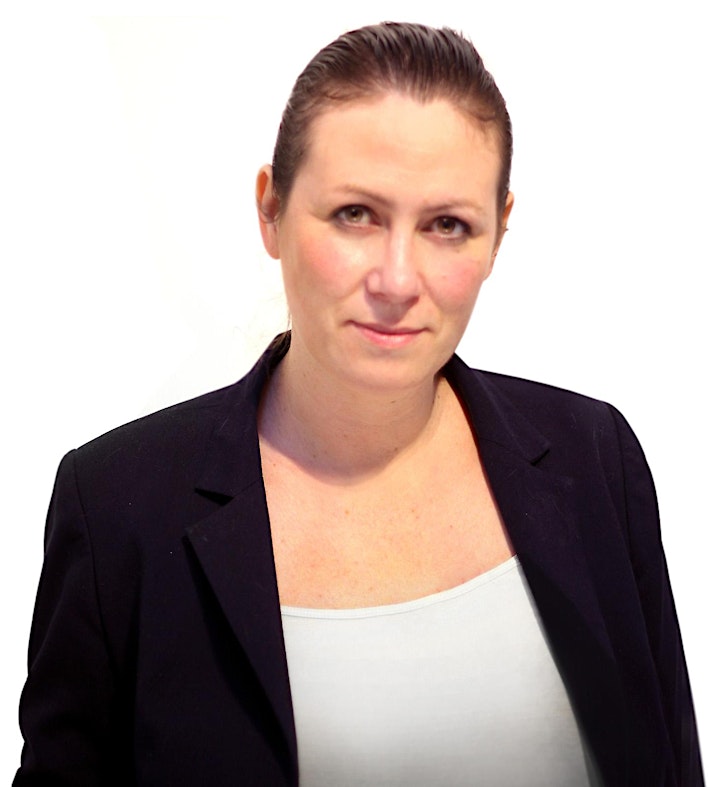 Please note:
To provide a safe and secure environment we will be using the waiting room function on Zoom to ensure only those booked on to the webinar are in attendance.
Joining instructions for this webinar will be sent to you via Eventbrite at intervals of 2 days, 2 hours and 10 minutes before the event, please check your contact details are up to date on Eventbrite to receive these emails, and keep an eye on your junk folder in case they arrive there.
This event will be accessed via Eventbrite to allow us to record attendees more effectively so we can share resources after the event. You can access the event by following the instructions on your Eventbrite reminder emails, or by logging into your Eventbrite account/or viewing the event and accessing your ticket.
This webinar is scheduled to last 120 mins, however you may wish to allow for 130 min, as from experience sometimes great discussions benefit from a little extra time.
The chat, video and audio functions will be used during these session, so just be mindful of the login name you use and information you share and ensure you are happy for other people to see/hear this.
Professional photography and video production may be taking place at the event, and these images and videos may be used on future promotional materials for CIPD.
By attending the event, you are giving your consent for your image and recording to be used on any CIPD post event or promotional materials.
Space for this session is limited, if you find you are unable to attend the webinar for any reason, please do cancel your booking so that we can free up space for any last minute bookings.
CIPD North East of England do not pass on any member data collected as part of the booking process to speakers or sponsors.
The CIPD North East of England Branch does not endorse the views or any of the goods and services of speakers and sponsors of our events.