Description
P&G HAVE WOKEN UP. HAVE YOU?
"I confess that P&G believed the myth that we could be a first mover on all the latest shiny objects…. with the somewhat delusional thought that digital is different and that we were getting ahead of the digital curve. We've come to our senses." Mark Pritchard, P&G Global Marketing Chief, February 2017
This is a two-hour workshop designed to challenge assumptions and provoke discussion and a healthy scepticism about the attractiveness of the 'so-called' digital landscape to marketers.
The workshop will pose 10 provocative thoughts:
Digital media are not revolutionary
Digital marketing is not marketing
Consumer need for engagement is a myth
Digital communications lead to unattractive brand behavior
Digital marketing is obsessed with numbers at the expense of human understanding
Algorithms make erroneous assumptions and limit choice
The internet is facilitating the creation of media monopolies
Social Media works for people not brands
'Content' is predominantly digital landfill at the expense of big brand ideas
The language of digital marketing is inflated, specious and vague
You will leave this workshop with:
A clearer view on the landscape of digital marketing; where to focus, and what to avoid
Foresight as to what bad brand behaviour looks like in a digital marketing context
Insight as to how to get more out of your relationships with your agency
Created the time and space to step back and think about your marketing plans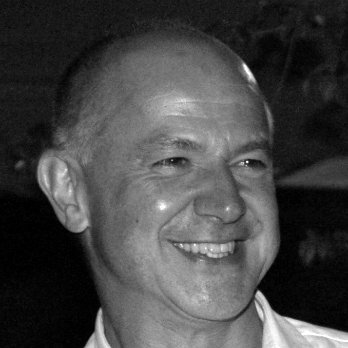 Your facilitator will be Richard Longworth who has spent just shy of 40 years grappling with brands and their creation and communication. A graduate of Worcester College, Oxford Richard has spent his working life in advertising, with Board positions at a number of the UK's leading agencies, including AMV.BBDO and Lowe's, and with his own consultancy, Sharpener, advising and training clients in the world of marketing communications.
His clients have included leading brand owners, including Heinz, Heineken, BT, Colgate, Yellow Pages, Stella Artois, Yahoo! and Mercedes-Benz, media and creative agencies, including ZenithOptimedia, Mediacom, MGOMD and TBWA and media owners, including Sky, BBC, Economist, Time Inc and News UK.
For more information on the Atmosphere program of events, please contact:
+44 (0) 203 031 6675 or
info@weareatmosphere.com
@weareatmosphere
Upcoming Atmosphere Workshops: http://www.weareatmosphere.com/events