Description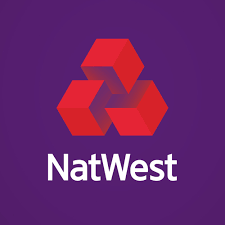 NatWest is teaming up with Tramshed Tech (Cardiff) and Graham Morgan (Business Doctor) to present 10 Steps to Growing Your Business in 2017

Sustained profitable growth for any business is more likely to happen when it is planned and thought through in a structured way. With a solid direction of travel in place the Business Owners and their Senior Management are able to move forward in a way that:
•

Mitigates typical growth pains.

•

Allows owners to work on top of business rather than in it.

•

Take the stress out of growth pressures especially around staffing.

•

Lets Owners sleep at night.

•

Focus on profitable trading.

•

Maintain a fun environment.
Business Doctors have significant expertise in helping Business owners fulfil their aspirations and ambitions both inside and outside their business.
There are 10 key areas that when aligned release positive profitable growth for any business regardless of sector.
Graham L Morgan who will facilitate this session on behalf of NatWest is a fully qualified Business Doctor and has served a 40 year apprenticeship working in and alongside businesses across Wales, the UK and beyond. Graham can draw on experiences such as:
- A 31 Year Banking Career dealing primarily with businesses of all sizes, sectors and shapes.
- Head of Business Development for NatWest UK.
- 12 Years as Board Member of Careers Wales Mid Glamorgan & Powys Ltd
- 6 Years as Director of South & Mid Wales Chambers of Commerce.
- Completion of the Harvard Business School Leadership, Strategy, Marketing and People Management program.
- Part time lecturer in Business Banking and Accountancy.
- Speakers International 'Break Through to Peak Performance Program'
- Winning Local Markets : Street Corner Strategy Program
Attendees will be taken through the key areas that will help them move forward. Everyone who comes along is guaranteed to pick a few key tips that can use in their business.