Description
Are you curious about publishing your own book?
Have you wondered about how I created my book involving 66 top entrepreneurs from 20 countries and got it into the Top #15 on Amazon in its first week?
If the answer is yes, then this talk is for you.
I will take you through my 9-month journey of creating the content and everything else on Dear Female Founder, while getting coverage on publications such as Forbes and Huffington Post.
What you'll learn:
• How to come up with the right topic
• The steps you need to do to publish a book on your own
• How to deal with logistics
• How to engage with journalists to get launch PR
• Mistakes I have made and you should avoid
SPEAKERS: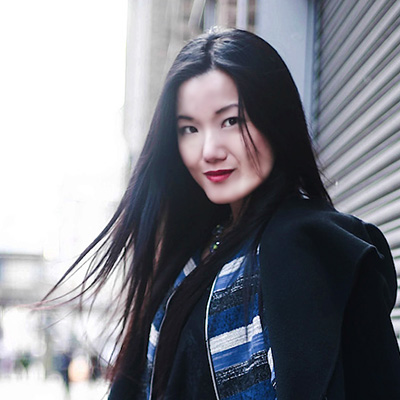 Lu Li is the founder of Blooming Founders, a platform that accelerates the startup journey of female founders through events and a professional network. She is the UK ambassador of Women's Entrepreneurship Day, a judge at the MassChallenge accelerator, a mentor at the Google Launchpad accelerator and part of the Techstars community leadership team. She is also the editor and publisher of Dear Female Founder.
In her previous corporate career, Lu has launched FMCG products for Procter & Gamble across Western Europe and has worked on several consulting projects for McKinsey, BMW and T-Mobile.
AGENDA:
6.30pm - Door opens
7.00pm - Start of Talk
7.45pm - Q&A
8.00pm - Open Networking
9.00pm - Close
BROUGHT TO YOU BY
Blooming Founders is London's leading business social network for female founders, freelancers & women in startups. www.bloomingfounders.com

Innovation Warehouse is a co-working accelerator, targeting entrepreneurs working on high-growth, high-impact tech startup businesses. www.innovationwarehouse.org