Description
A ten week intensive course covering the essential elements of an actor's training.
Text, scene work and improvisation are explored, along with physical and vocal exercises which will develop the body and the voice, enabling increased emotional and creative freedom. This consolidates an actor's technique, and will increase confidence.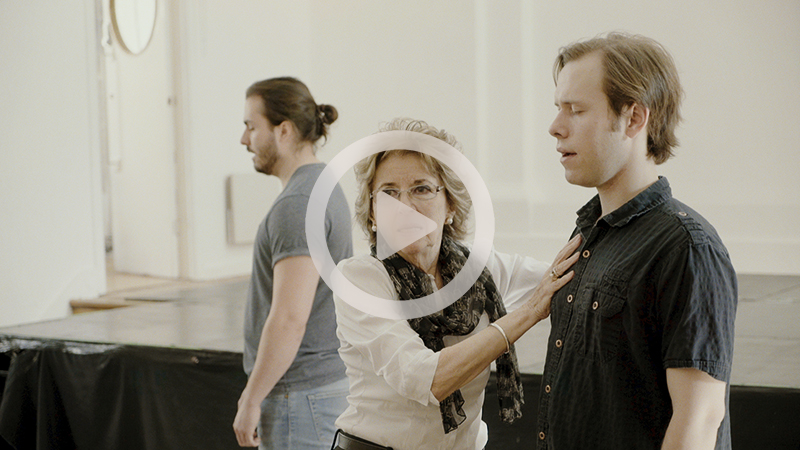 Open to established performers needing a refresher, and beginners eager to develop their full potential. Classes are once a week on a Wednesday evening.
1) INTRODUCTION.
We establish goals for the masterclass, and outline the way the sessions will enable you to achieve them. Bring a notebook to record exercises and personal discoveries.
2) YOUR BODY.
The importance of physical relaxation will be highlighted, with exercises given to build muscular strength combined with some for increased emotional freedom.
3) YOUR VOICE.
Vocal technique will be explained, with exercises focusing on the breath enabling a entered tone, greater vocal range, and clearer diction.
4) YOUR MIND.
A selection of acting techniques will be discussed, with exercises chosen that will activate creative imagination and release emotional memory.
5) SCENE WORK 1.
Plays brought for casting in pairs. Scenes chosen with cold readings, casting types explained, and themes discussed.
6) SCENE WORK 2.
Scenes rehearsed plus critique session. A script breakdown system explained plus text learning techniques, and differences between theatre, TV and film scripts.
7) IMPROVISATION.
Taking emotional requirements from scene work, a selection of imaginary relationships are put together and improvised freely in pairs, in an imaginary context.
8) BRINGING IT ALL TOGETHER 1.
Scenes rehearsed plus critique session. A physical and vocal warm up will be introduced to lead into scene rehearsal, with an emphasise on commitment to deep character work.
9) BRINGING IT ALL TOGETHER 2.
Scene showing for a selected audience.
10) CONCLUSION.
Critique session with whole group discussing original goals. Clear objectives set for the future progress of each individual.