Our climate is changing. Are you worried? Redbourn Climate Action Group presents: 100 Seconds to Midnight - a #SustFest21 event.
About this event
Our climate is changing. Are you worried? Extreme weather events around the world are signs that our planet is starting to heat above safe limits.
Speaker
In this inaugural event of the Redbourn Climate Action Group, Professor Kate Jeffery explains the climate crisis and what you can do about it.
Register your place for this FREE online event now. Zoom details will be sent to you, and available on the online event page after booking.
This talk is one of 100+ events for the 2021 Sustainability Festival - across St Albans, Harpenden and the villages. Get your programme for all events - from Sunday 23 May - Sunday 6 June at sustfest.org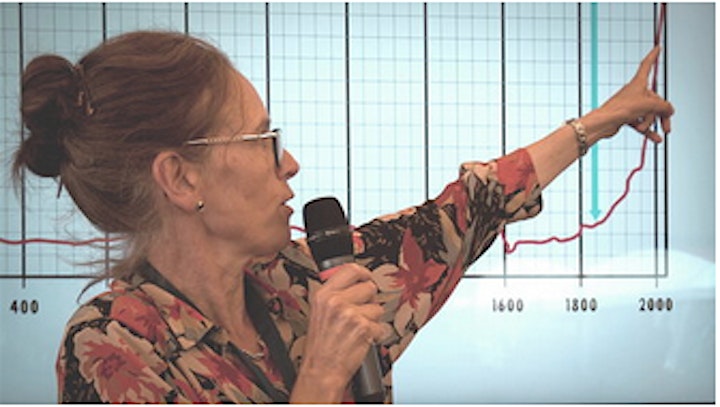 About Professor Kate Jeffery
Professior Kate Jeffery is a neuroscientist and the Director of the Institue of Behavioural Neuroscience at University College London. You can see more about Kate's concerns about climate issues on the Jeffery Lab website here.
Kate has recently been involved in forming a sub-group for scientists called Scientists for Extinction Rebellion and she has been providing talks on climate issues She says:
"Climate change is the most important scientific problem of our time, and possibly of any time in human history. It is also a humanitarian and moral problem and we have been ignoring it at our peril. "
About Redbourn Climate Action
Redbourn Climate Action (RCA) is a working party of Redbourn Parish Council, and is a group of residents and councillors. See the official Facebook Group here, open to all and where anyone can make comments.
The aim is to address the issue of climate change at a local level; what can we do in Redbourn to make the planet better? RCA will feed its ideas into the Redbourn Neighbourhood Plan.
Comments and debates on climate change are welcome on the Facebook Group