Description
WIN FREE COPY OF TIMES BESTSELLER BECOMING BY MICHELLE OBAMA


PREVIOUS PARTICIPANTS OF THE OXFORD #EIEBOOTCAMP INCLUDE Carian Brothers
HEADLINE SPEAKER:
Dr Anne-Marie Imafidon MBE (Youngest Forbes Fortune 500 company, Youngest Vice-president at Deutsche Bank and Founder of STEMettes)
GUEST SPEAKER:
Professor Chris Imafidon described by BBC, Fox News and CNN as "the multi-award winning Advisor to Monarchs, Presidents, Governments and Corporate leaders". He is chair of the world-record breaking www.ExcellenceInEducation.org.uk programme
#ChrisImafidon #ProfChrisImafidon #AnneMarieImafidon #DrAnneMarieImafidon #DrAnneMarieImafidonMBE
---
Bootcamp Program: How to get 100% success in your Education, Employment and Entrepreneurship. GUARANTEED. [Sections of this program will be conducted online.]

Donations will go directly to girls' education charities and Grenfell victims
GUARANTEED. Here are our guarantees:
Attendees will get the tools, techniques, and technology that led to record-breaking results which have been globally recognised including...
Royal recognition of Imafidon's successes and contributions education, employment, entrepreneurship.
This has been featured in all leading media outlets worldwide including the BBC, CNBC, CNN, The Times, etc.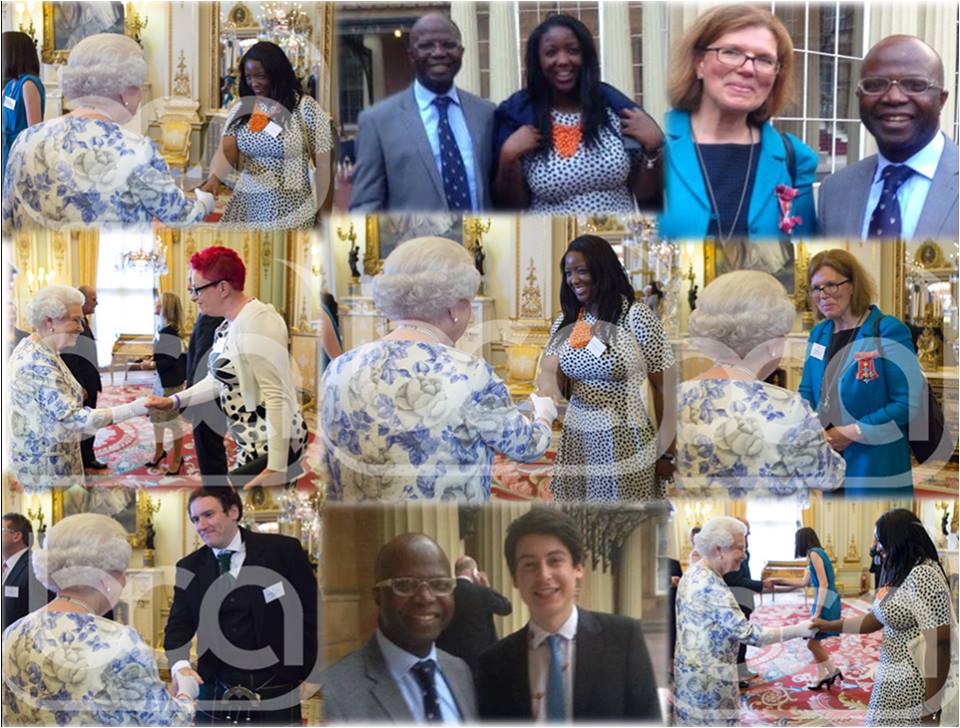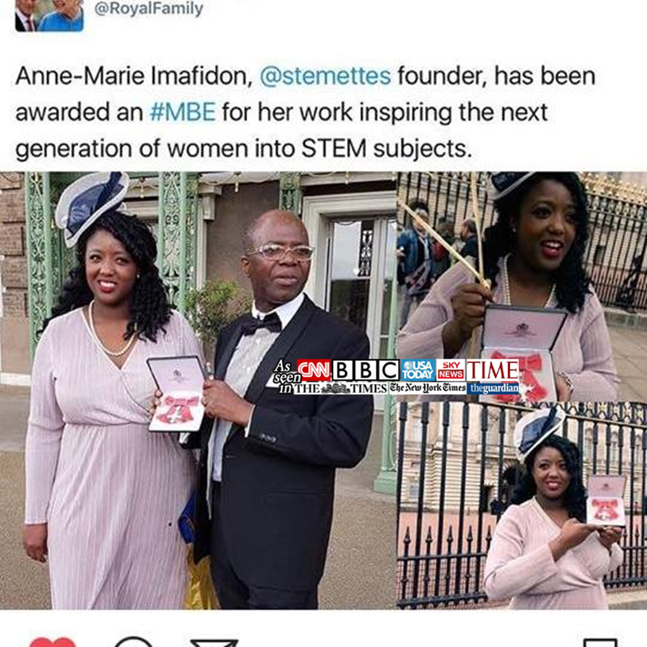 Section 1: How your child can top the class and get multiple scholarships (Understanding educational system)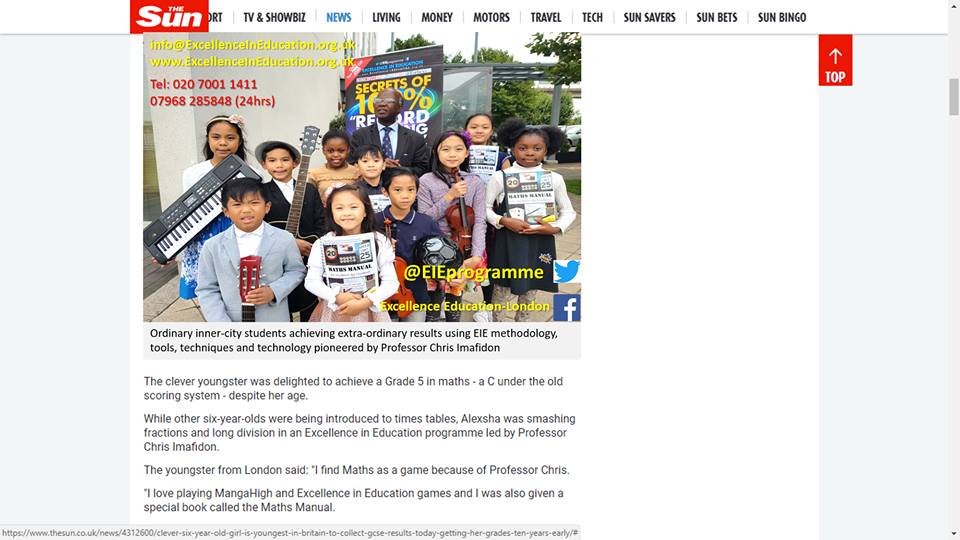 "I got 100% scholarship to Eton because of Professor Imafidon's mentorship " - Israel Adeboga (Sunrise TV SKY)
How the GENIUS Formula can help anyone learn quicker.
You will discover the REAL role of Education that is never taught in schools.
You will understand speed reading techniques that top learners apply.
You will understand the most important key stage of learning and how to optimise your learning process.
Key stages of Education
KS 1: 5-7
KS 2: 7-11
KS 3: 11-14
KS 4: 14-16
KS 5: 16-18
Undergraduate
The key secrets for undergraduate success.
Post-Graduate
The most effective strategies for post-graduate success.
How to attract multi-million pound research grants.
Section 2: How to achieve 100% success in employment in 2019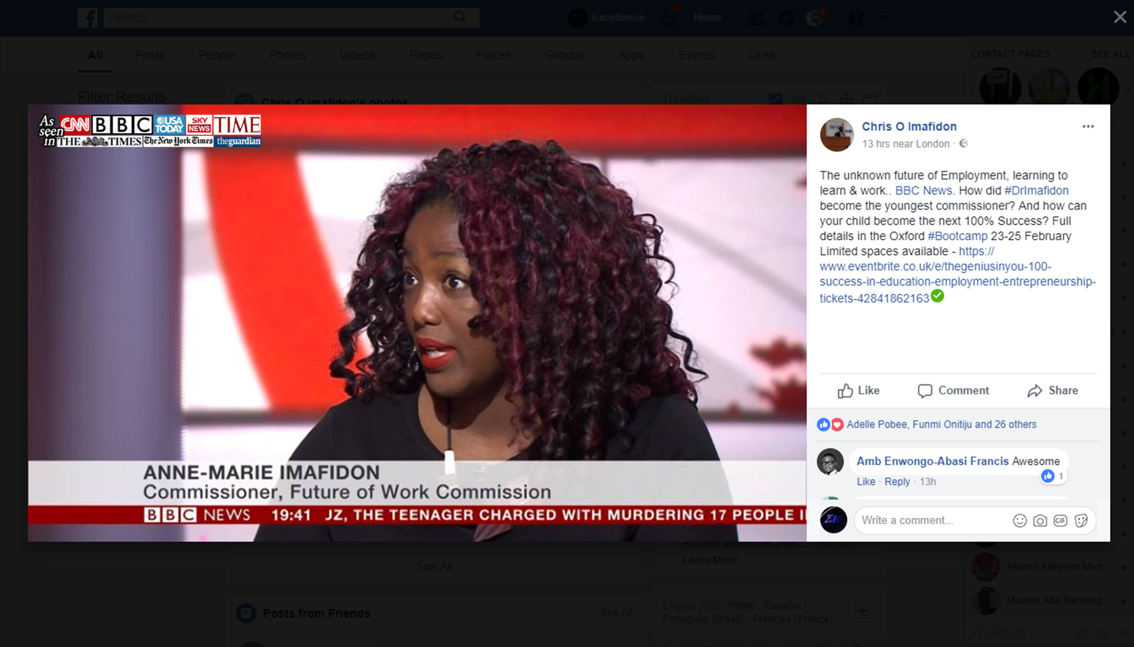 Tools and techniques that will make employers run after you.
How to attract multiple offers from the top 100 graduate employers in your country.
How to use LinkedIn as a tool to guarantee internships.
How to get job placement without a CV.
The author of the most recent edition of Times Top 100 Graduate Employers worth £25.
How to attract multi-million pound research grants.
Section 3: How to achieve 100% success in entrepreneurship in 2019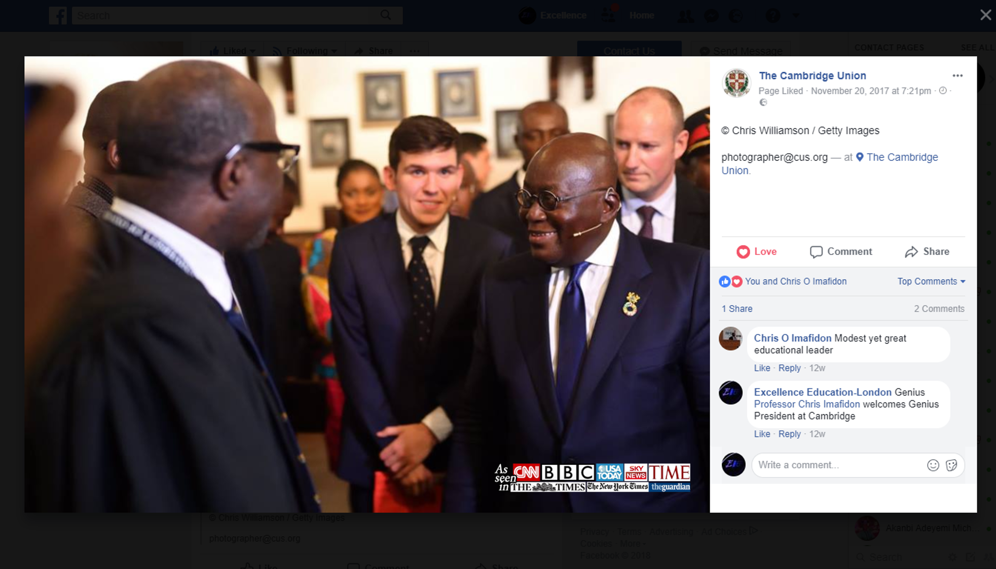 Top secret to having a successful startup through visibility in the mainstream media.
How to get your potential customers and new leads to chase you for your products and services.

The most important steps for growth in your business.
How to identify the silver lining of Brexit for the benefit of your organization.
How to get Free CNN, Fox News, ABC, BBC, RT TV or other major media coverage for your books, products or services and explode your success in 2019.