A sinologist's view of a century of politics and culture in the world's most populous country
About this event
Event fully booked but please ask to join waiting list: leedsphilandlitevents@gmail.com
The facts about the founding of the Chinese Communist Party (CCP) in 1921 are disputed and its early years were characterised by division. The Soviet Union dictated an urban focus, which was followed by Nationalists, yet Mao Zedong split from this approach and turned towards establishing his power base in rural China. This proved to be the deciding factor in the long struggle to combat the Japanese invasion, leading to the CCP victory in 1949 and the establishment of the People's Republic of China. Mao took this vast country through The Great Leap Forward and the Cultural Revolution, with profound consequences for millions.
In the mid-70s, as a student of Chinese language, Frances Wood spent a year in Peking, attending compulsory classes in which students were taught about the long struggles to bring about a unified version of a one-party state. She witnessed the campaign against Deng Xiaoping ('person in high office following the capitalist road…'), though after Mao's death in 1978 it was Deng who led China into a new era in which it developed 'capitalism with Chinese characteristics'. More than 40 years on, under Xi Jinping (the 4th 'paramount leader' since Deng's era), China remains firmly in the grip of the CCP.
Frances is still captivated by the evolution of this increasingly powerful country, with all its complexities and contradictions. She was Curator of the Chinese collections at the British Library 1977 to 2013. In this role, she visited the country many times, travelling widely and meeting Chinese people in many walks of life. She has published about 20 books on China including 'The Blue Guide to China', 'Did Marco Polo Go To China?', 'The Silk Road: 2000 years in the heart of Asia', 'The Forbidden City', 'The First Emperor', 'No Dogs and Not Many Chinese: Treaty Port life in China 1843-1943' and an account of her year in the capital: 'Hand Grenade Practice in Peking: my part in the Cultural Revolution'.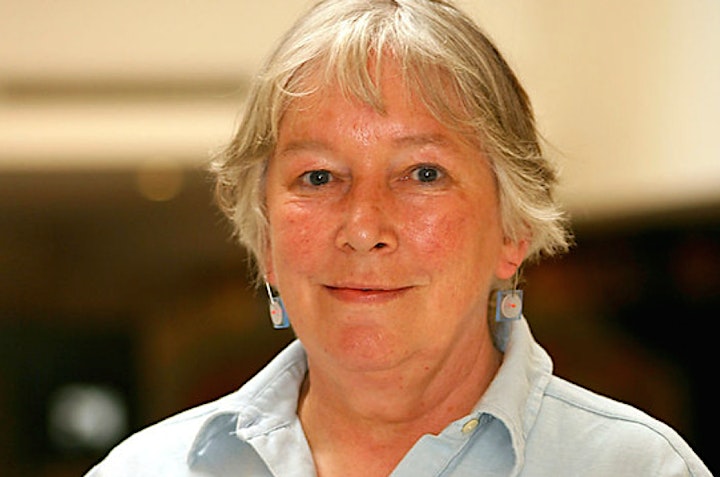 Frances Wood, born 1948, studied Chinese at university in Cambridge and London. As part of her course, she participated in a British Council exchange scheme and spent 1975-76 in China. The picture below was taken during her stay. You can probably tell that she is third along from the left on the front row.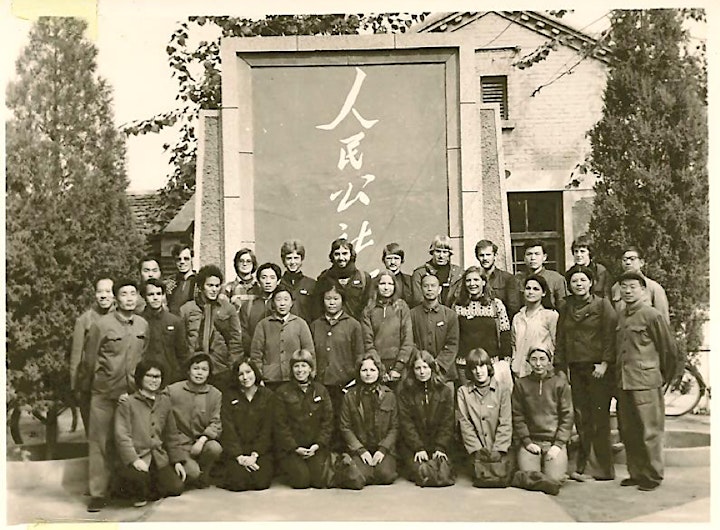 Organiser of 100 years of the Chinese Communist Party