JOIN OUR FREE ONLINE SINGING EVENT FOR ADULTS AFFECTED BY MENTAL ILL-HEALTH AND SOCIAL ISOLATION
About this Event
For over ten years, David Phelops has been running singing and social groups for adults affected by mental ill-health and social isolation.
Since March 2020 More Than Just A Choir, part of the Harrow Rethink Mental Illness Support Group and Harmonious Choir, from Mind in Brent Wandsworth and Westminster, not to forget a few sessions with an NHS choir, have been meeting regularly, on Zoom, to sing and chat.
For his 100th Zoom Choir session, David would love you to join him in marking this occasion by filling the choir Zoom Room to capacity for some songs, quizzes, chat and general joy and camaraderie.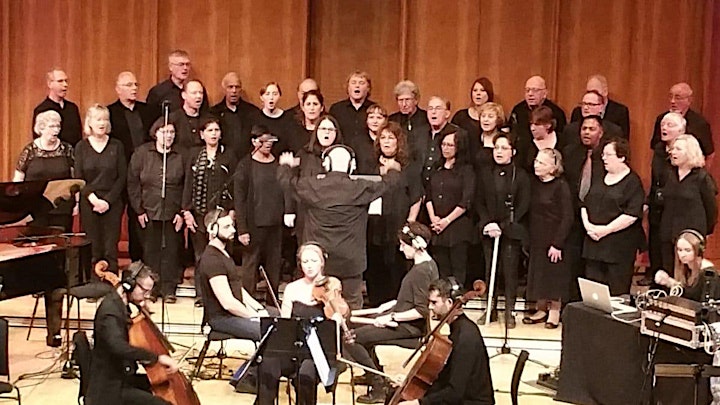 More Than Just A Choir singing onstage at LSO St Lukes in London for the Premiere of "HHumann X" by composer Toni Castells, all about loneliness and isolation in a super-connected age.