About this Event
Saturday 3 & Sunday 4 October 2020
Online zoom events
Time: 11am and 2pm (1hr each session)
Limited places
Explore York will join thousands of tiny Fun Palaces nationally and internationally set to explode with free and fun activities for all.
Book a Make-along session and welcome an online artist into your home to celebrate the creativity in all of us.
Run by local artists in York, Make-alongs are for all ages and abilities. Everyone is welcome.
Join in and have a go!
The Make-along idea is simple;
Step 1. Have a look at the session information below then sign up via the eventbrite link of the session you fancy joining in.
Step 2. We'll email you before the day of the session to ask you to find things around your house for the Make-along.
Step 3. Join us for the session and have your very own artist in your home wherever that might be and get creative!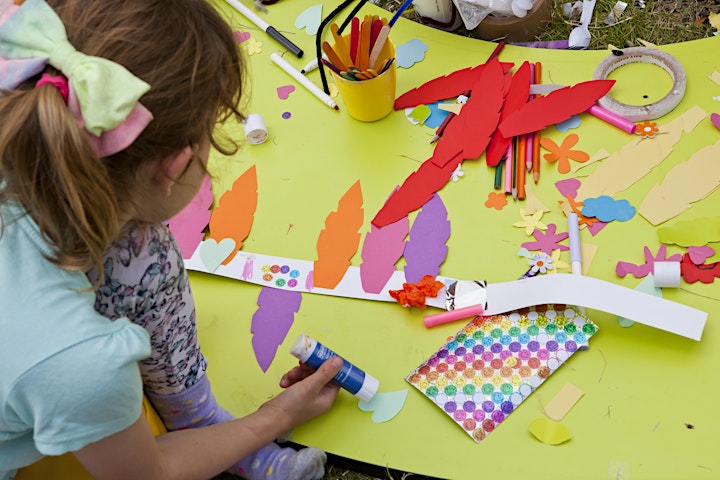 Make-along session information
To book a session - click select a date button at top right of this event page
Saturday 3 October
11am - 12pm
Pick up a pencil and Alphabet sketch!
Draw, sketch and colour ABC's – artist Griselda Goldsbrough, freelance community artist, will share ideas on how to keep a sketchbook going with activities for drawing, collage or colouring with letters of the alphabet. A is for adventure, B is for brilliant, C is for colour and D is for doodle – we will have a go at them all and more besides.
All welcome to draw alongside each other and a great shared experience. Let's create magic on the page.
Drawing is good for us!
Materials needed:
Pencils, pens, paintbrushes, anything you can use to draw or paint with! You choose!
Paper to draw on. Doesn't need to be high quality
Things to collage with
2pm - 3pm
We Are Our Memories Origami
Explore with visual artist Alun Kirby the ancient peaceful craft of origami, which can be used as a way to enhance mindfulness for people of all ages.
Materials needed:
Paper to fold A4 size upwards is a good start
Sunday 4 October
11am - 12pm
One picture, one story
Join visual artist Ted Schofield for an exciting drawing/painting/use anything on paper session! All you need to bring is one large (A3 at least) piece of paper, any pencils/crayons/felt tips/paints, and your imagination! If you'd like to add collage using tissue paper or old magazines and glue, so much the better!
2pm - 3pm
Turning Recycled Materials into Textile Art Treasure
In this 60 min make-along session - embroidery artist Jessica Grady will show you how to turn household waste and recycled scraps into exciting and colourful embellishments.
The embellishments will be hand stitched onto a background piece of fabric to create your own unique textile art piece.
Suitable for ages 8- 99+ this session is all about getting creative, trying something new and learning some simple embroidery and embellishment techniques.
You do not have to have any experience with textiles or embroidery - all abilities are welcome.
Materials needed:
Fabric - any fabric, any colour - at least a 10cm square
Sewing needle and thread - any sort of thread
Scissors
Selection of scraps and recycled materials such as: old newspaper, envelopes, cardboard packaging, crisp packets, tinfoil, plastic wrappers, old clothes, fabric scraps - we can turn anything into a sequin!
(Optional) Embroidery Hoop - if you don't have one don't worry!
An Explore Labs event supported using public funding by the National Lottery through Arts Council England.