Description
FSB Northampton Breakfast (2nd Friday of every month - note change of date for April meeting as previous date 14th falls on Good Friday so we have brought this forward)
Our speaker in April will be Malcolm Johnston from the Northamptonshire Growth Hub who will be updating us on grants that are available to small businesses in Northampton.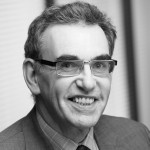 Malcom Johnston lives in Northampton and has over 18 years' experience in industry. In 2013 Malcom was involved in designing and launching the Northamptonshire Growth Hub, a support service for individuals and businesses seeking help to start, build and run their business.
Northamptonshire's Growth Hub now receives government funding and typically handles around 120 enquiries a month.
This event is proving to be one of the most successful breakfast networking meetings in Northamptonshire. Over 30 business professionals attend every month.
Booking is essential