Location
The Royal Society Of Edinburgh
22-26 George Street
Edinburgh
EH2 2PQ
United Kingdom
We will be celebrating 100 years since the discovery of insulin, by setting the scene and presenting the controversial story
About this event
The discovery of insulin in 1921 transformed diabetes treatment from a death sentence to a treatable chronic condition. The breakthrough work was performed by the University of Aberdeen medical school graduate JJR Macleod, an expert in carbohydrate metabolism and diabetes, along with Frederick Banting who were awarded the Nobel Prize in Physiology or Medicine in 1923 for the discovery of insulin. However, the story was not without controversy, and for decades JJR Macleod had been airbrushed from the history books. In this seminar, we will talk about the role of this Scottish-educated scientist and other members of the team and reflect upon advances in diabetes treatment and care.
Speakers:
Dr Mike Cantlay OBE, Chair, Scottish Funding Council
Professor Mirela Delibegovic FRSE, University of Aberdeen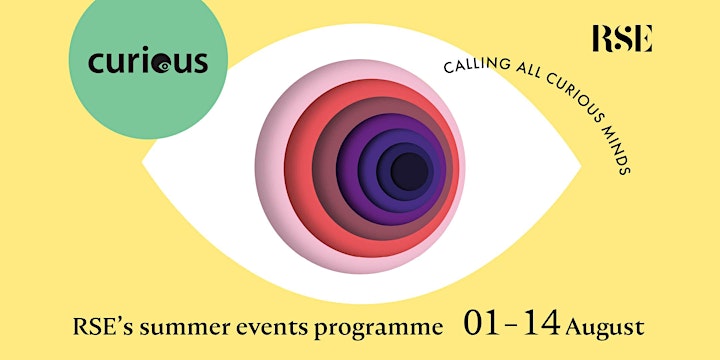 Calling all curious minds
The RSE invites you to Curious, its summer events programme running from 1 - 14 August. Take part in a series of free, online, and in-person talks, group discussions and outdoor activities on key contemporary topics and ground-breaking ideas with some of Scotland's leading thinkers.
Health and wellbeing; covering mental and physical health, while examining broader wellbeing matters.
Innovation and invention; from the inventions which created the modern world to the innovation that drives our path forward
Our planet; including climate change, biodiversity, conservation, and ecology.
Year of Stories; stories, whether spoken, written, sung, or filmed, give a sense of place, history or belonging. In recognition of Scotland's Year of Stories 2022.
You can view the full line-up at www.rse-curious.com
Important points to note
This event is suitable for age 16+
Accessibility statement: We aim to make events as accessible as possible. If you have any accessibility requirements or any questions about how we can support this event, please contact the RSE Public Engagement team on public_engagement@theRSE.org.uk
Covid-19: In order to prevent the spread of Covid-19 we kindly encourage participants to continue to wear face masks if they feel comfortable to do so; use the hand sanitisers provided at the venue; and to stay at home if they have Covid symptoms or have tested positive for Covid-19.
FILMING / PHOTOGRAPHY MAY TAKE PLACE AT THIS EVENT. Please notify RSE staff if you would prefer NOT to appear in any videos / photographs.