This page is for our worship service on Sunday 27th June 2021 @10.30am
About this event
Welcome to BVChurch @ Trinity Primary School Playground...
Our 10.30am outdoor services are ideal for all those looking for a slightly longer service featuring the main sermon.
This week we'll be continuing with our brand new mini series on the new BVChurch Vision. We look forward to exploring this with you.
If you can't make todays service - please do not worry. There will still be a morning service made available at 10.30am on our BVC YouTube Channel.
CAN I BRING CHILDREN?
Children are welcome, but will be required to remain seated with their family at all times to ensure social distancing measures are respected and we're going to need your help with this. Parents and carers will be required to keep their children with them at all times. We now have a 9.15am All Age Service each Sunday @Trinity Playground. This may suit our younger family members more? Whatever your decision, we will love and support you.
WILL THE CHURCH BIBLES BE AVAILABLE?
So sorry...but for now we will need you to bring your own bible on a Sunday morning. If you don't have a bible, the please contact us before Sunday 27th June so we can make arrangements for you.
SHOULD I WEAR A FACE MASK/COVERING?
We ask that all those aged 11 years old and above attending - to please wear a face mask/covering throughout the service. Those children aged 10 years old (or younger) are not required to wear a face mask during the service (but can if they feel safer doing so). If you are unable to wear a face mask - please just contact us via email (then we can ensure you are looked after on the day).
HOW MANY SEATS ARE AVAILABLE?
Our capacity is going to be limited to 60 seats . This enables us to keep church a safe and socially distanced environment for all. Family groups will be identified and chairs set up to suit. Tickets are available on a 'first come first served' basis. Seating will be arranged in accordance with the local social distancing guidelines. Households and family units will be able to sit together as a bubble, and it's really important that we all respect this.
IF YOU ARE ORDERING TICKET/S ON BEHALF OF ANOTHER FAMILY/INDIVUDAL - PLEASE ENSURE THEIR CONTACT NAME, EMAIL AND DETAILS ARE USED FOR THE BOOKING). THIS IS FOR TRACK AND TRACE PURPOSES.
WILL THERE BE A TRACK AND TRACE SYSTEM IN PLACE?
As per Government guidelines a Track and Trace process is required for all attendees. This information will be kept in-line with GDPR and the data consent form/privacy notice provided by Blackburn Diocese. The privacy notice will be printed and displayed at the back of church every Sunday morning and is also available online by clicking here
ARRIVING, ENTERING AND LEAVING THE COMMUNITY CENTRE
Doors will open just before 10.15am. If there's any delay in opening the doors - please ensure you queue outside (observing Government guidelines on social distancing at all times) and wear your mask. Once inside, you'll gel your hands and a team member will show you to your seats in the Main Hall.
When the service has finished, a member of the team will direct you towards the exit doors). You can gel your hands and exit the building.
Please ensure you depart the bulding promptly and head straight home. We are proactively discouraging people to gather before/during/after the service.
WILL THERE STILL BE AN ONLINE SERVICE ONLINE?
As it stands our online services will be still be avilable via the Buckshaw Village Church YouTube channel every Sunday at 10.30am. This will include both the All Age Teaching and main sermon as before. Plus you can always visit our YouTube Channel if you need to catch-up at any time. If anything changes with our online or offline services, we'll let you know ASAP.
WILL THE TOILETS BE OPEN?
In the event of an emergency, the disabled toilet will be available to use. However, we are trying to encourage everyone to avoid using the facilities for now.
COVID-19 SYMPTOMS...
If you have been diagnosed with or experiencing symptoms of COVID-19 OR if you are waiting on the results of COVID test - you must not come to the morning service at Buckshaw Village Church. Likewise, if you have recently returned from international travel in a country that isn't on the UK Governments' 'travel corridor list' -do remember to self-isolate at home for 10 days and not attend church, till the isolation period is completed.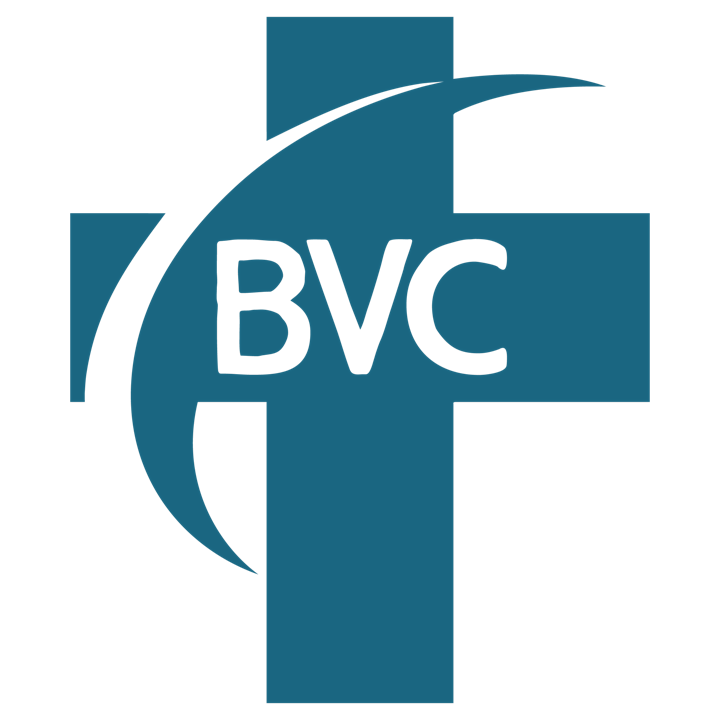 Organiser of 10.30am Sunday Service (27.06.21)
Buckshaw Village Church is an ecumenical church originally planted from St Andrew's Church, Leyland back in 2010.  Since then we have continued to grow and flourish.  


We are a family of all different backgrounds and ages - simply longing to show others the love of Christ by throwing our church doors open to the Community.


We meet every Sunday morning at 10.30am at Buckshaw Village Community Centre with a great programme for babies, toddlers and children too.  


Throughout the week, we host a range of community and people-focussed ministries and outreach programmes with something to suit everyone.