Description
Celebrating 10 years of parent participation in Sunderland.
Free drop in event for Parent Carers and their families, who have children and/or young people with SEND, and live within the Sunderland, Washington & Coalfields areas.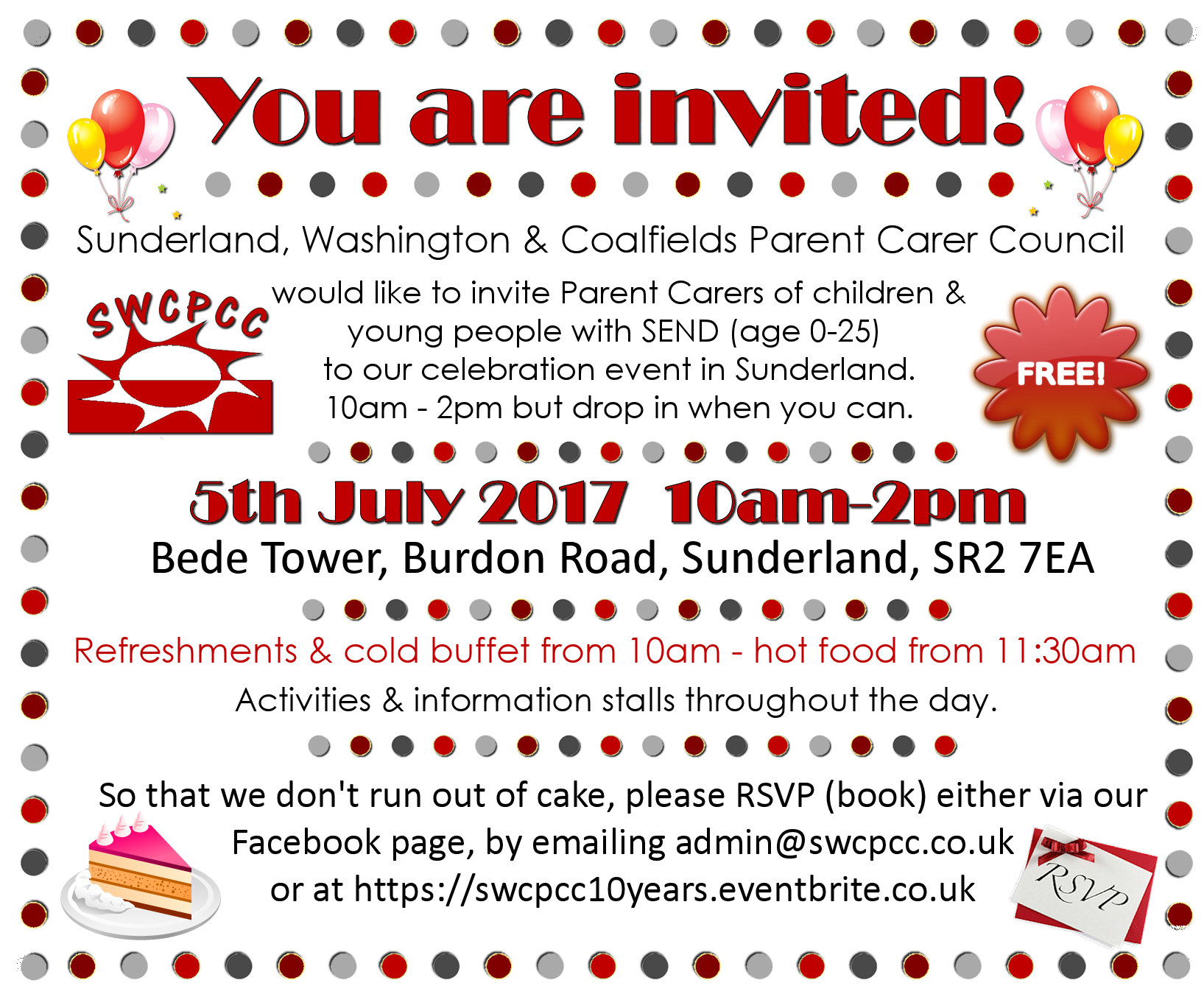 Invited guests from local, regional and national agencies and partners who have supported us, and who we work alongside to influence services and provision for our children.
Hot and cold food & drinks.
More details nearer to the date.